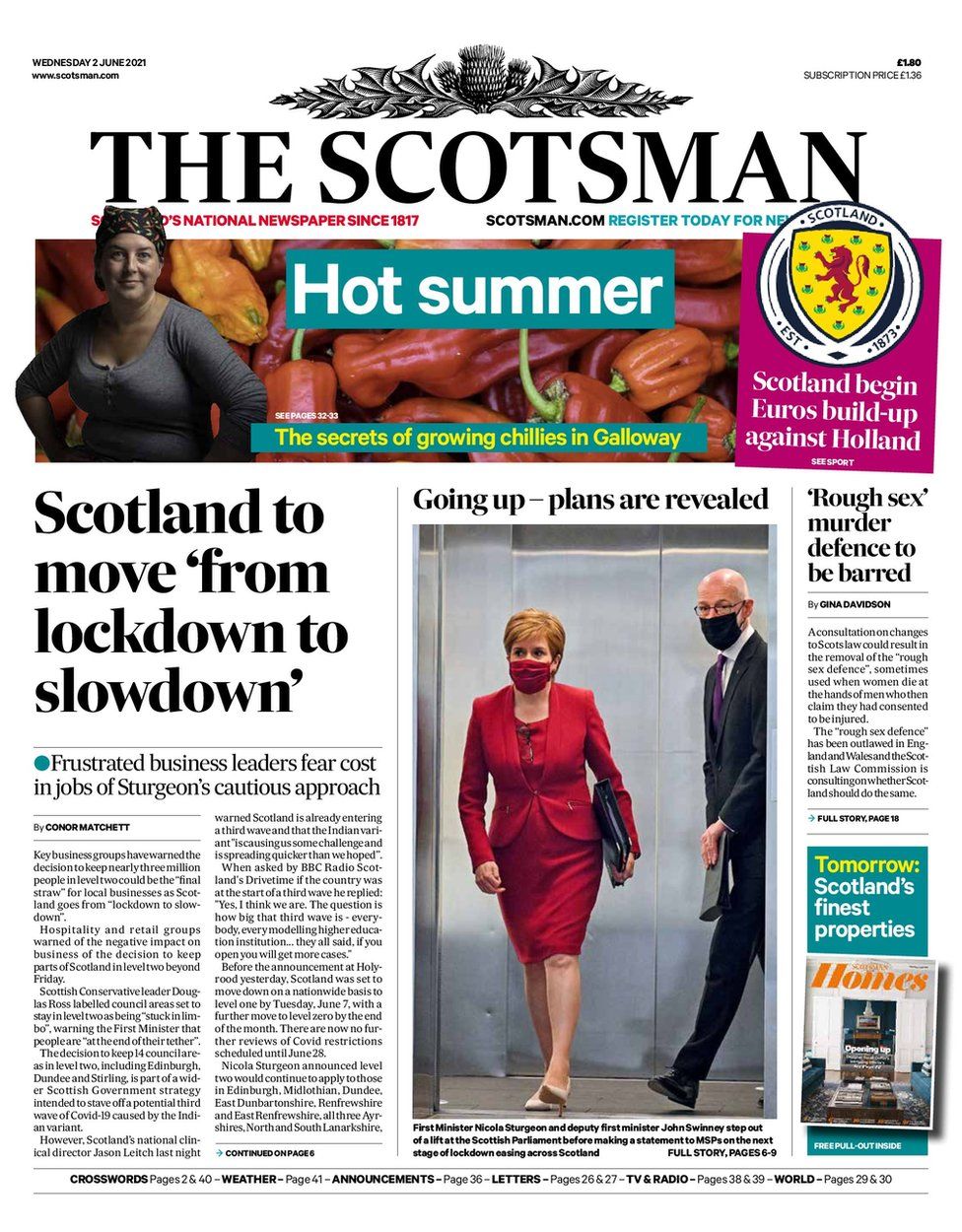 In my moderate drinking days, I remember bar staff were often students. One or two were in medicine but I don't remember any who talked of epidemiology or infection control.
The owners never talked of their own academic achievements and sometimes teased me about wasting my life reading stuff.
Yet, most days, our media can find one who knows more about epidemiology, pandemic control, than those with qualifications or experience in the field.
Often condemned by those beacons of the intellect in the opposition parties and the media as just 'Nicola's new pal', Professsor Devi Sridhar has a 'not bad eh:' CV:
Sridhar has written two books, The Battle Against Hunger: Choice, Circumstance and the World Bank and Governing Global Health: Who Runs the World and Why? Following the West African Ebola virus epidemic, she worked with the Harvard Global Health Institute and London School of Hygiene & Tropical Medicine assess international responses to the outbreak and use it to better inform preparations with future pandemics. In 2020, Sridhar was part of the Royal Society's Data Evaluation and Learning for Viral Epidemics (DELVE) group which influences the Scientific Advisory Group for Emergencies (SAGE) committee of the government of the United Kingdom.[10] She also serves as a member of the Scottish Government's COVID-19 advisory group set up to provide advice on how to deal with the COVID-19 pandemic in Scotland.
https://en.wikipedia.org/wiki/Devi_Sridhar
Never mind that, the Scotsman's Conor Matchless has 'key business groups' and Douglas Ross, HNC in Coos to cast doubt on the policies informed by Sridhar and other experts.
In April, BBC Scotland had their own epidemiologist in a bar:
In the wake of the Herald headlining their campaign for 'Eating out, dying out', BBC Scotland have headlined the need for Scotland to copy England's approach to pandemic control by opening pubs earlier.
Here he is in few of his media appearances:
Stephen Montgomery, who owns the Townhead Hotel in Lockerbie and is a spokesman for the Scottish Hospitality Group, said he would "love to be opening up at the same time as our colleagues down south". "We're going to be seeing people jump the border… for that long awaited pint of cold beer while we still remain closed," he told BBC Radio's Good Morning Scotland. "Scotland's always been behind in the way we've been operating for the last year. So it's going to be no different this time. "We are at a disadvantage."
Four in a bed? I don't want to know.
He seems to know what he's talking about. Is there any reason why we shouldn't just follow England?
This?
This?
This?
Eat Out to Help Out' scheme drove new COVID-19 infections up by between 8 and 17%, new research finds.
warwick.ac.uk/fac/soc/economics/research/centres/cage/news/30-10-20-eat_out_to_help_out_scheme_drove_new_covid_19_infections_up_by_between_8_and_17_new_research_finds