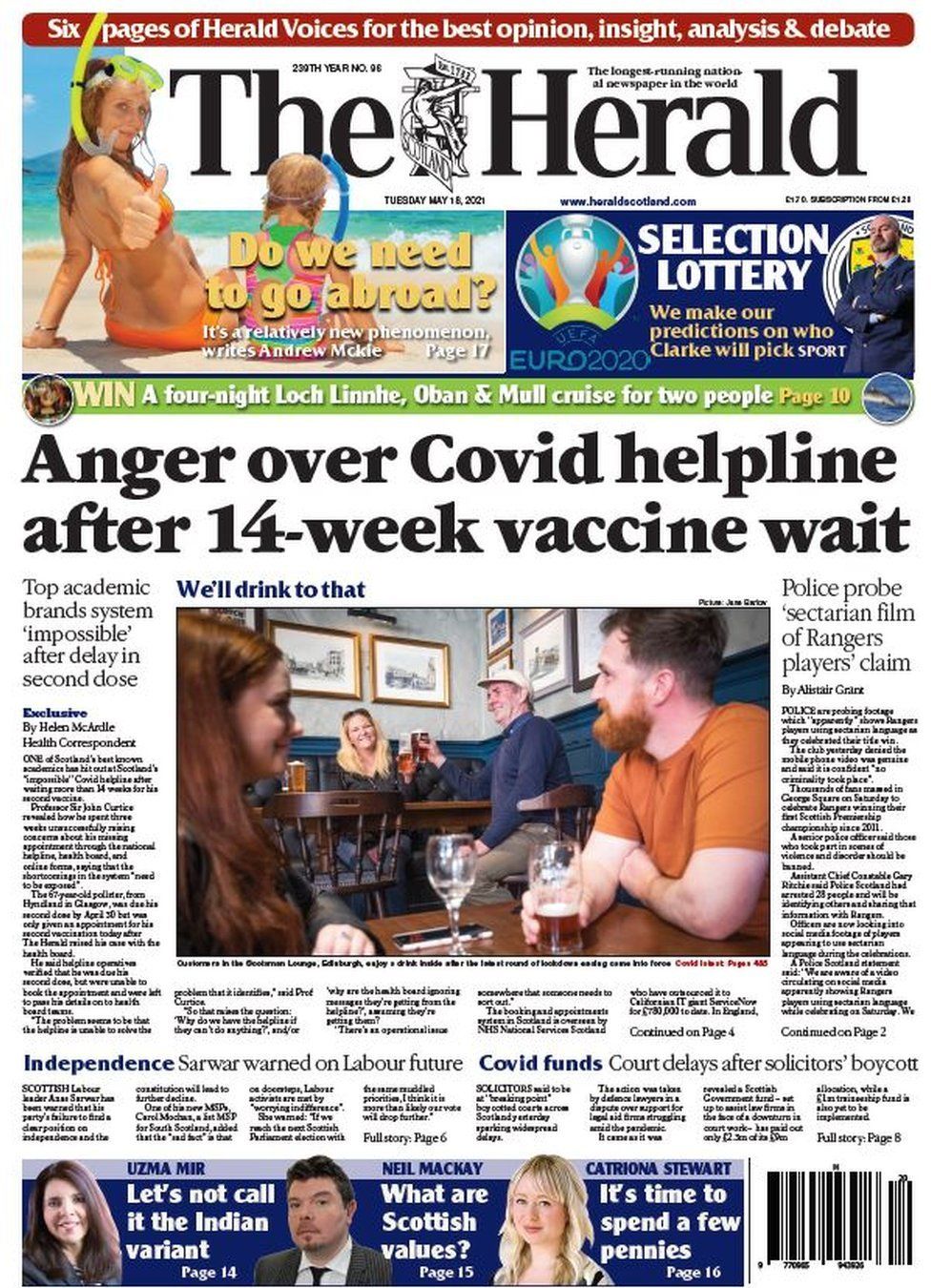 Desperate, just desperate. Professor Sir John Curtice, 67 year-old psephologist (bean-counter), has not had his second jag and the helpline didn't help him, he says, and that is the Herald's front-page screamer.
Nothing based on nothing of no real news value to anyone, anywhere. I've heard more than one person praise the helpline but did not feel the need to tell the Herald about it.
Journalism? Only if you have the lowest standards possible.
Some real news?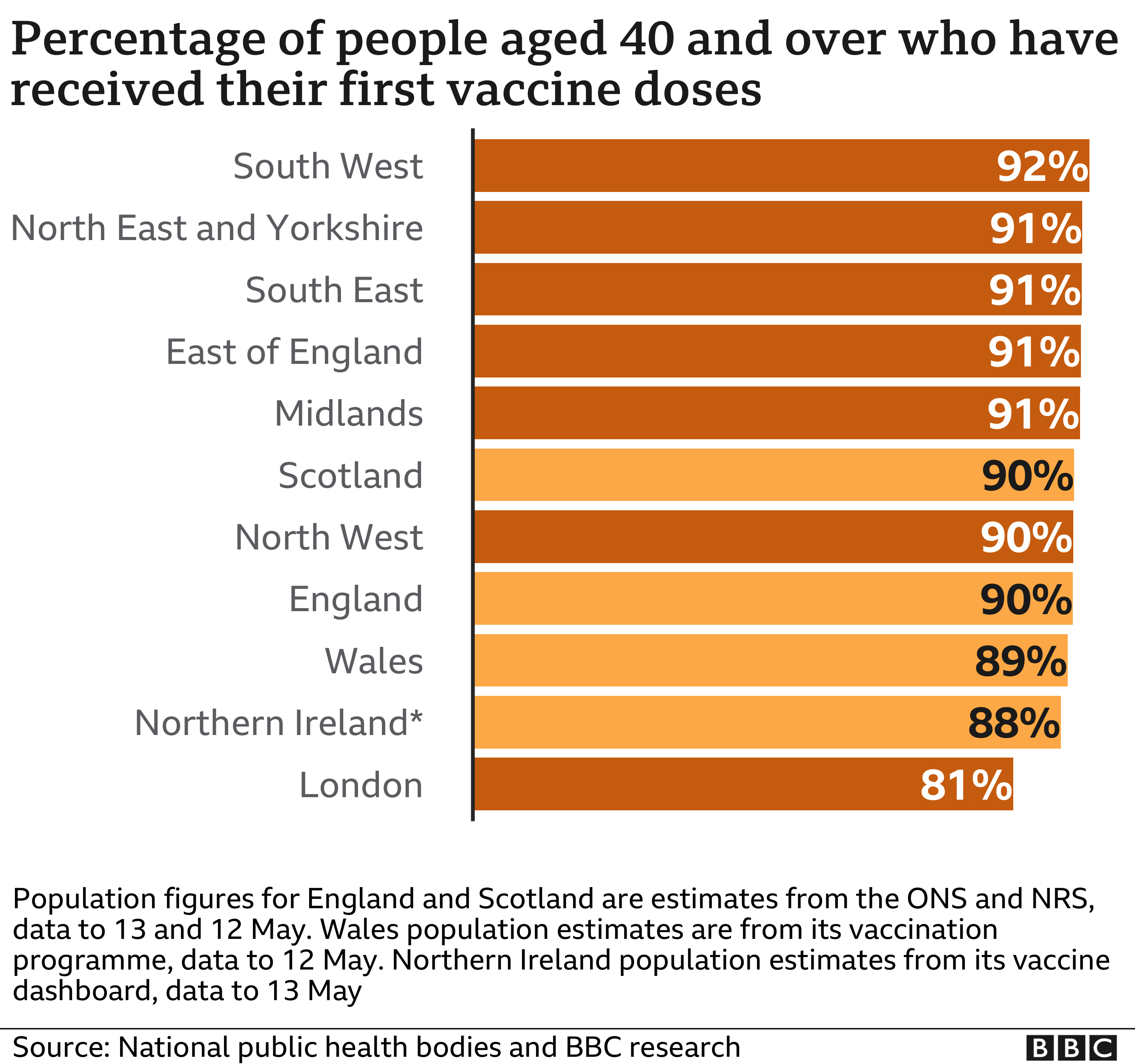 We're in the middle but better than Wales, Northern Ireland or London.
Wait:
'SHOCK: South-West of England's vaccination rate leaves Scotland behind!
I know Yes-voters still buying the Herald.