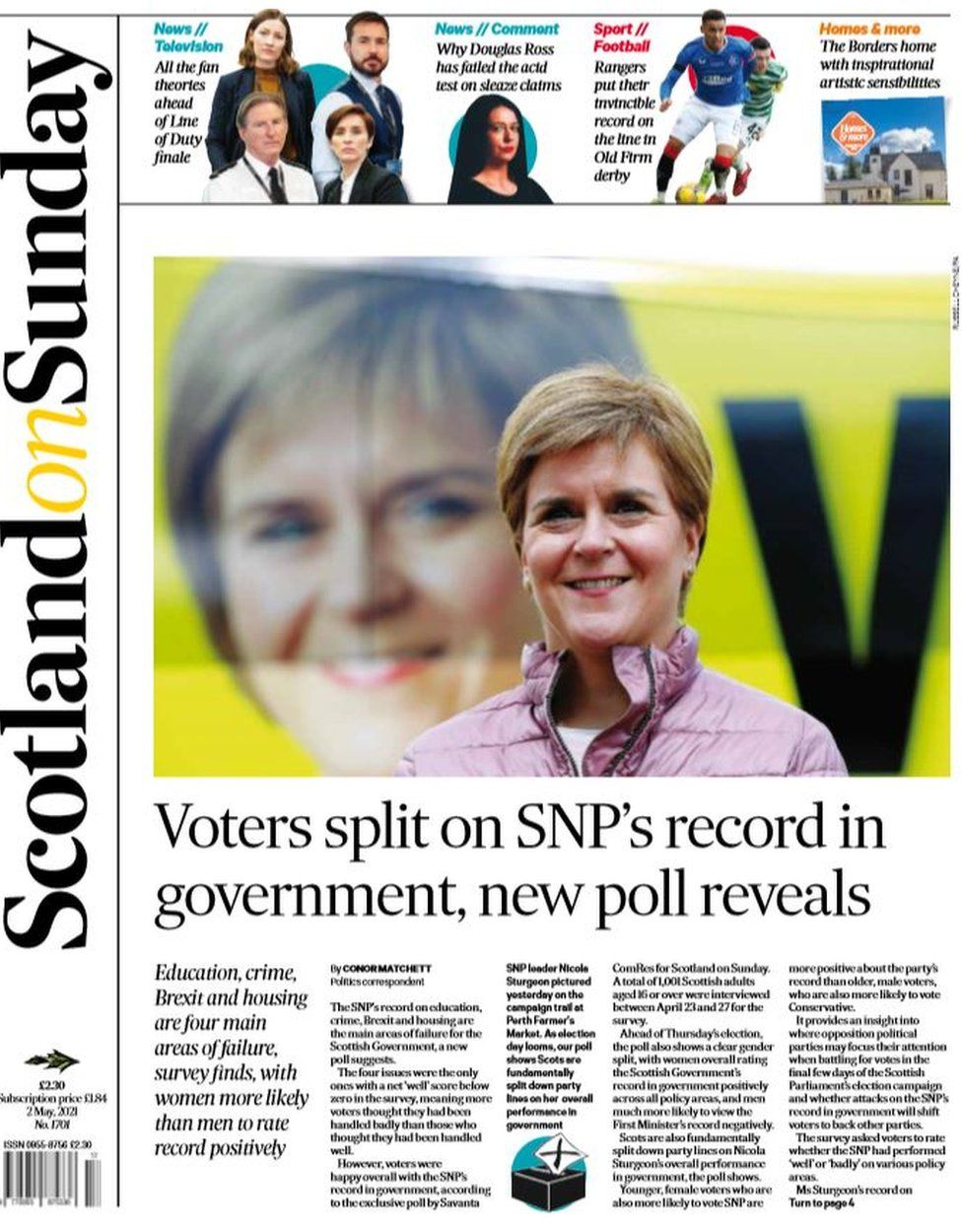 The data for the Scotsman's claims remain hidden. They tend to keep them so for a month after they have misrepresented them.
In the text there's a wee hint that they are doing just that, where they admit that women rated the Scottish Government positively 'across all policy areas.'
Opinium asked about this same topic, however, on 6th April and found that on the Scottish Government's record to date, of 1023 Scots supporting all parties, 54% approved as opposed to 28% disapproving. For the UK Government it was almost exactly the reverse with 54% disapproving and only 27% approving.
Unexpectedly, Conservatives and Lib Dems were the only groups disapproving, with large majorities for approval among Labour and Green supporters and even the over 65's, just, at 43% to 42%.
UK: Scottish Parliament voting intention – 1 April 2021