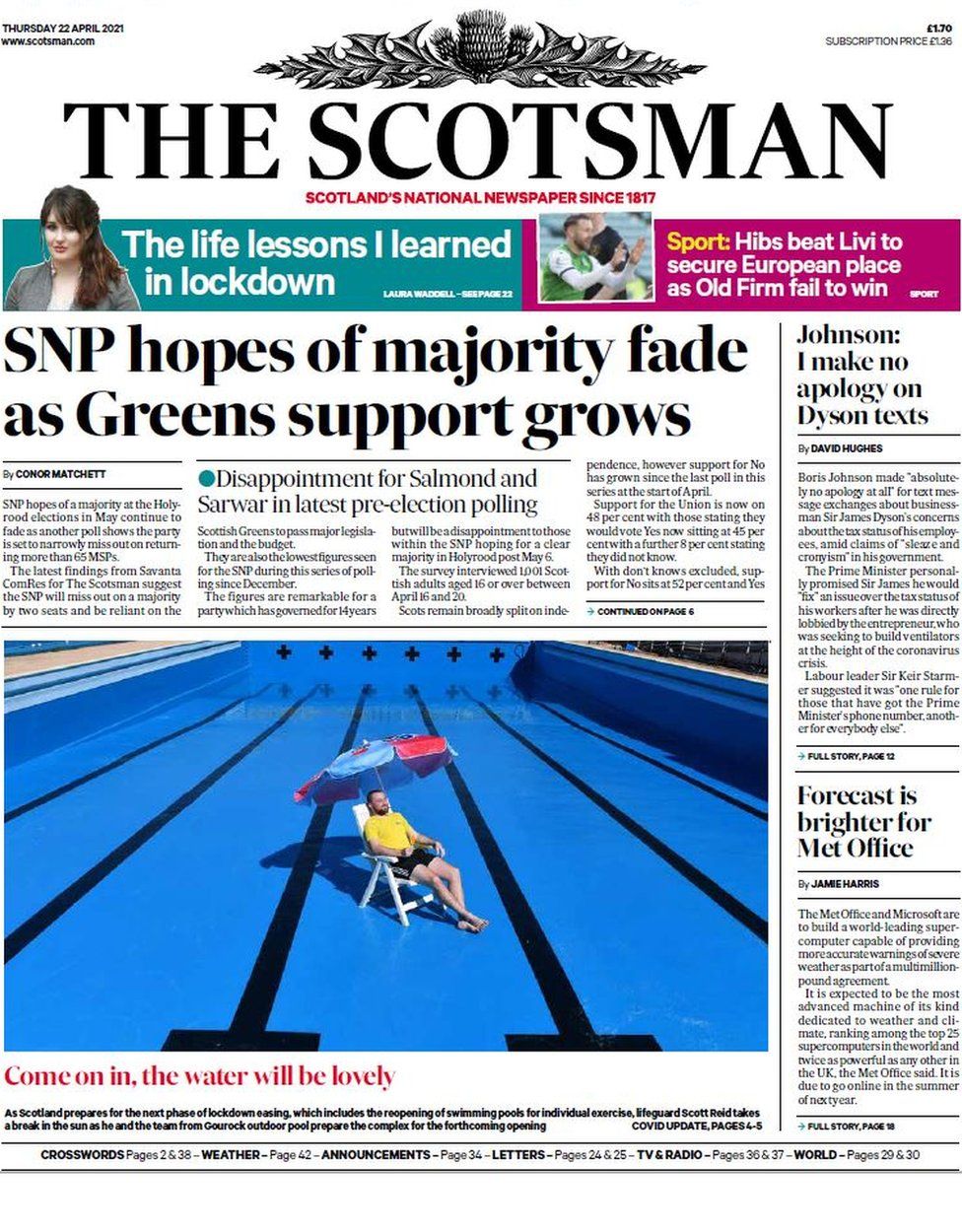 Two polls on the Holyrood Election 2021 published on the same day, reveal just how important it is to not let just one affect you too much.
The Savanta Com Res poll for the Scotsman, as often before, has the SNP a bit down and the Tories stronger than we'd expect. It also has Labour lagging 5 points behind the Tories despite their leader Sarwar's allegedly strong media performances.
YouGov for the Times has the SNP steady on 49% and with a massive 28% lead over the Tories who are down 3 points on their previous poll on 22nd March.
'Sarwar's surge?' His personal approval rating has doubled in the last eight weeks. But, support for Labour, at 21%, puts them only equal with the Tories, down on the last two polls and around the same as the three before that.
Neither poll offers much hope for Alba, at 1% and 2% but the Greens look like guaranteeing a pro-independence majority, at 10% and 7%.
https://en.wikipedia.org/wiki/Opinion_polling_for_the_2021_Scottish_Parliament_election