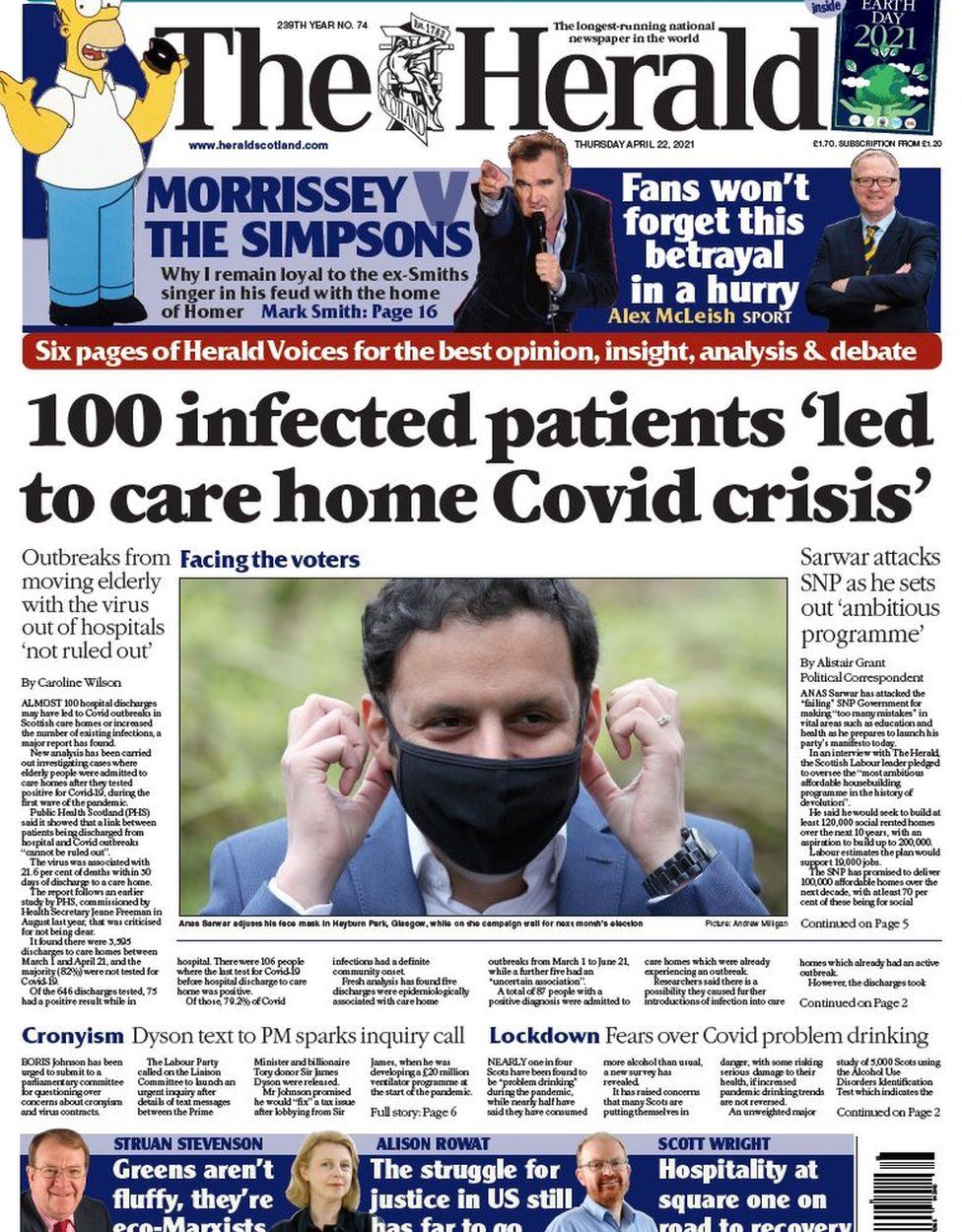 That is an outright lie and it's an outright lie aimed at deceiving the public on behalf of one party as it struggles in an election campaign.
For the more than the umpteenth time, the report referred to found no meaningful link between hospital discharges into care homes and outbreak in those homes. Five earlier reports across the UK also found no such evidence. All of the reports found a strong link between the size of a care home and outbreaks. The larger ones, corporate-owned, high occupancy and with staffing problems plugged by itinerant agency staff travelling between sites, were more likely to have outbreaks and more death. With only 2.6% of the care homes, HC-One had 16% of the deaths!
The headline above is a disgraceful misrepresentation of the facts – fake news.
This is important from BBC Head of Statistics, Robert Cuffe:
That margin of error says that the risk could have been raised by as much as 50% instead of 20% . That rules out a doubling or a tripling in the rate of outbreaks, but can't rule out a small increase. And that margin of error also says that care homes that received discharges might actually have seen slightly lower rates of outbreaks when you take other factors into account. Hence not proven, known in the statistical jargon as "no significant evidence". With a narrower margin of error, we might rule out statistically the idea that risk was lower in care homes that received discharges, but we don't have enough evidence to allow such a conclusion.
https://www.bbc.co.uk/news/uk-scotland-56834412
A good care home manager, knowing they have a possibly infected arrival, ups the stakes on isolation and hygiene and that home has then fewer deaths than another where agency staff come and go?