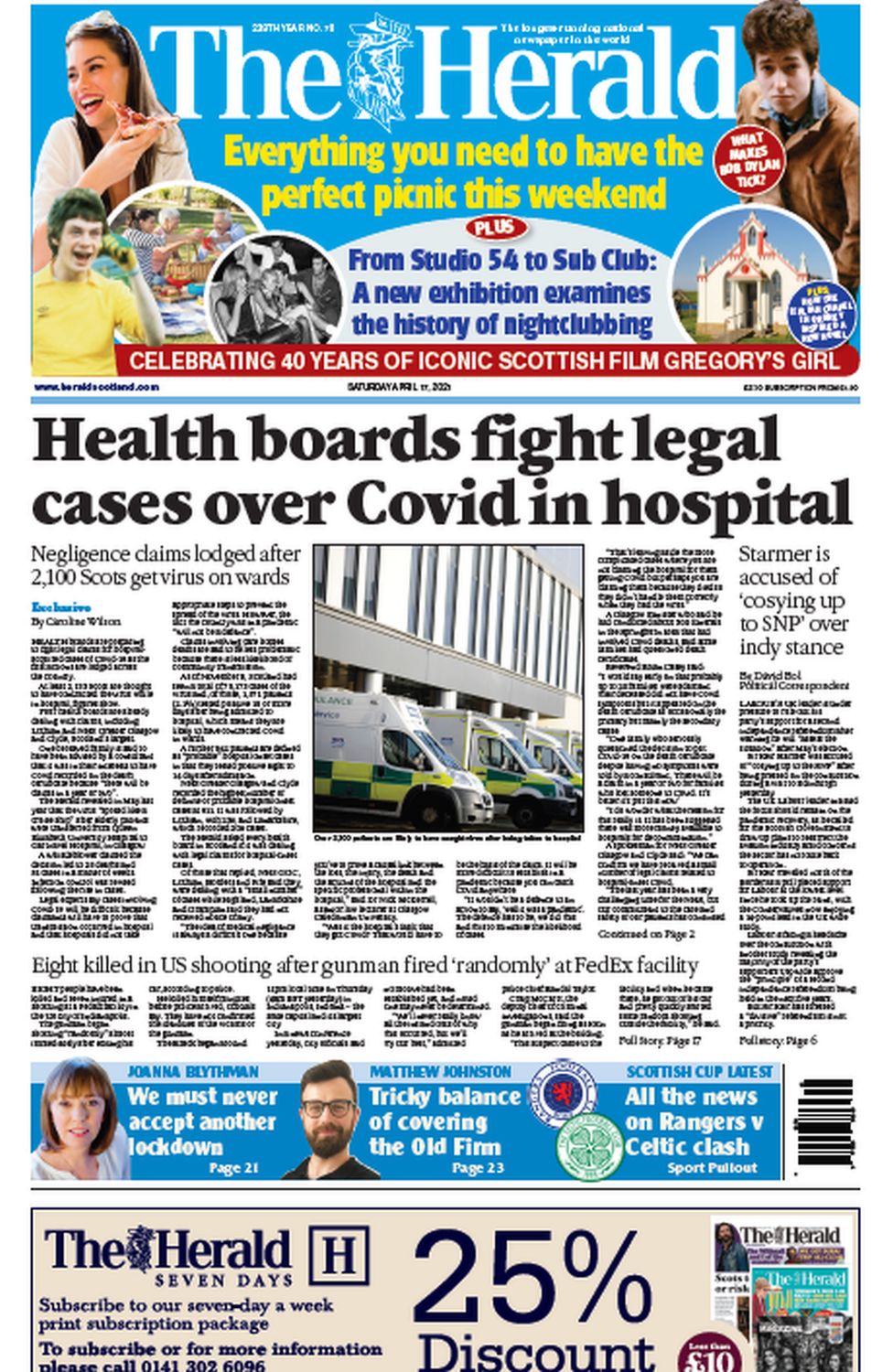 As of 21st March 2021, 214 202 cases of Covid-19 have been admitted to Scottish hospitals.
Of these, 199 075 (92.9%) were picked up in the community while only 3 719 (1.7%) were definitely acquired in hospital. A further 1 664 (0.8%) may have been caught there.
https://beta.isdscotland.org/find-publications-and-data/population-health/covid-19/hospital-onset-covid-19-cases-in-scotland/
Is that a lot? Let's compare with our neighbour. NHS England has an increasing tendency to just stop counting figures that might look bad or, as with A&E count them 'differently.'
Hospital onset Covid data are not as easy to find as they are in Scotland, where the are published every week so that BBC Scotland's Lisa Summers can tweet excitedly if the go up or go AWOL when they fall.
However, we do get glimpses and they reveal just why NHS England and the UK Government might prefer that folk in England were kept in the dark.
In November 2020:
Probable Hospital Acquired infections in England remain persistently high: currently, 17.6% of COVID-19 infections fit the NHS England definition of probable healthcare-associated infections (HCAIs). These rates have been as high as 25% in the North West and continue to climb in the North East and Yorkshire.
The Ongoing Problem of UK Hospital Acquired Infections
In February 2021:
Up-to-date figures on hospital onset Covid infections outside of Scotland are difficult to find.
The most recent data we have are from the Nuffield Trust in November 2020 (above) revealing that, by the 14th, 19% of all Covid cases in English hospitals had been acquired after admission.