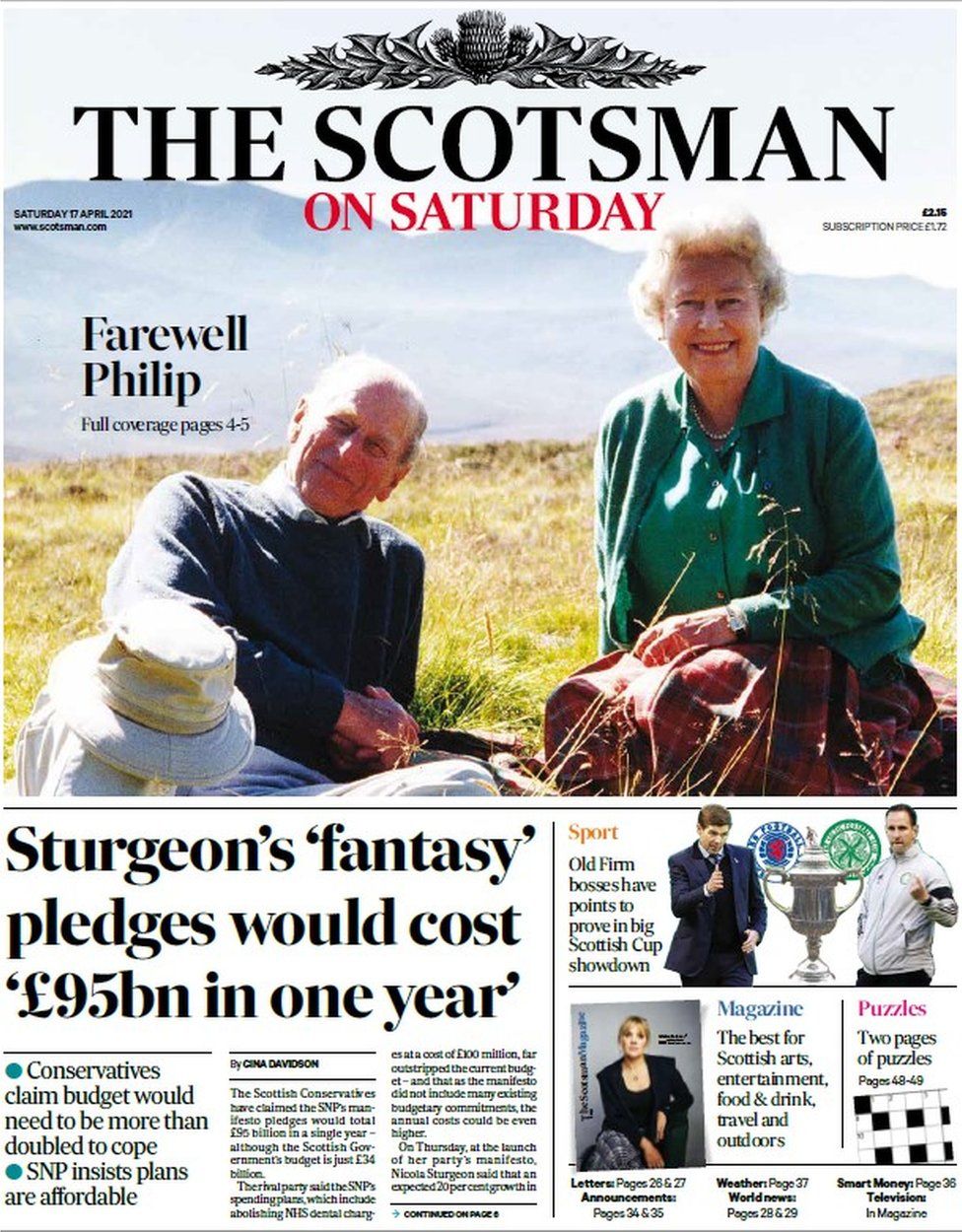 Gina Davidson fails to disclose her close affinity with the Scottish Labour Branch but has left it in her Linkedn cv:
'More recently I have worked in policy and PR for the Scottish Labour Party's parliamentary group within the Scottish Parliament, which included speech writing for the party leaders.'
https://uk.linkedin.com/in/gina-davidson-7889b810
Surely, they didn't need speech-writers to generate that rubbish? They're certainly going to need a good speech writer now judging by the polls.
Anyhow, though probably feeling at home with Sarwar's return to Blairite non-socialist Labour, Davidson can smell the coffee and knows that he cannot win second place. Judging by the opinion polls, those for whom the Union is all, have perfumed hankies over their faces against the farmyard smells and will vote Conservative.
As for the suggestion that the SNP accountants have underestimated cost by two-thirds, do you believe the Cons have an accountant anyone would trust?
And, fantasy pledges? That's a good one.
Bridges and tunnels to Northern Ireland, a garden bridge over the Thames, a 'world-beating' test track and trace system, 'moonshot' testing plans, levelling-up the red wall constituencies, 'fantastic full fiber broadband sprouting in every household'…….