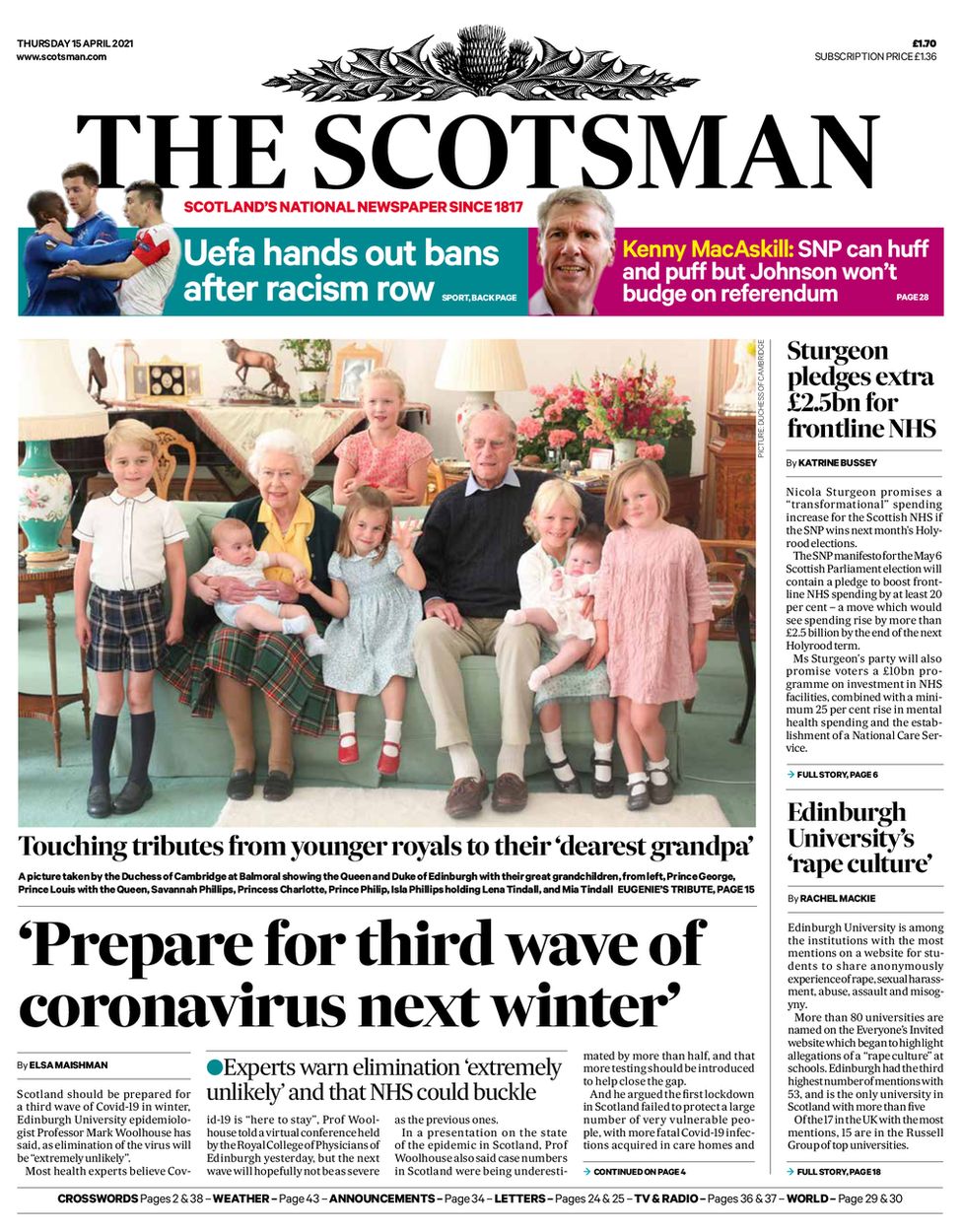 Prof Mark Woolhouse speaks in Edinburgh to warn us of a third wave which might cause the 'NHS to buckle' and that the first lockdown 'in Scotland' failed to protect the most vulnerable.
First, parts of NHS England did buckle under the strain of rampant infection. Many Covid-19 patients had to be transferred as far as from London to Northumbria. Nothing like that happened here. Indeed, across the country capacity was always well above demand with the overflow facilities unused.
Over the period of the pandemic, the infection level was only just over half per head of population of that in England and the death rate was around 40% lower. This situation, as Professor Bauld has pointed out, derives in the main from consistent messaging by the Scottish Government, leading to greater trust and presumably greater compliance with pandemic control measures.
Further NHS Scotland has far fewer problems with staffing and retention. Scotland has 20% more consultants, 25% more GPs and 50% more nurses per head of population.
Despite this, the Scottish Government clearly does not need Woolhouse to be helicoptered in to save us. The Scottish Government has just announced a 'transformational increase in funding', £2.5 billion to to help recovery from the pandemic.
As for the deaths of the vulnerable in care homes, Woolhouse makes the case for independence. Though research from Stirling University revealed such deaths were lower in Scotland, the UK Government's advisors failed to warn the 4 nations of the risk and indeed misled them with herd immunity nonsense until it was too late. Freed of the shackle to the Eton schoolboy regime in London, Scotland has vaccinated 100% of the residents and staff in care homes and achieved a death rate less than half of that in English care homes.
Mark? Elisa? Thanks for coming. Thanks for thinking of us. When's your train?