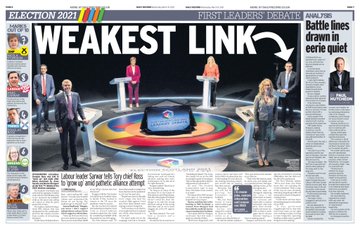 A member of the Twitterati, Jonathan Rowson, was one of many impressed by Sarwar's 6th-Year Prefect performance in the Leaders' Debate, last week but outside the media bubbles, the public seem less impressed.
After a brief honeymoon period when Labour soared to 23% in polls, they have now settled on 18% and 3rd place in the last 3.
The much-maligned Douglas Ross has averaged 21% in the same polls.
https://en.wikipedia.org/wiki/Opinion_polling_for_the_2021_Scottish_Parliament_election