NOTE: I'm just curious. I'm not suggesting anyone should vote in any way whatsoever.
Survation's poll for the Courier in the days just following the announcement of the formation of the Alba Party had what seemed like a devastating finding, that only 3% would support it.
Some have suggested that the field work took place before Salmond's leadership was announced and others have stressed that it was a very early poll for a new party, anyway.
While I'm no expert on these matters, I was surprised that the figure was so low.
On the first day of the new party, I got this from 5 400 largely Yes supporters, self-selecting sample, I know:
On the same day another twitter poll by @indy_sim, returned ths: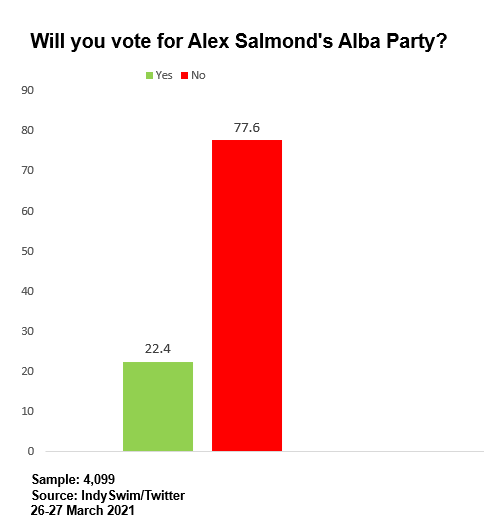 And on the 29th, this from @TonyWidmo: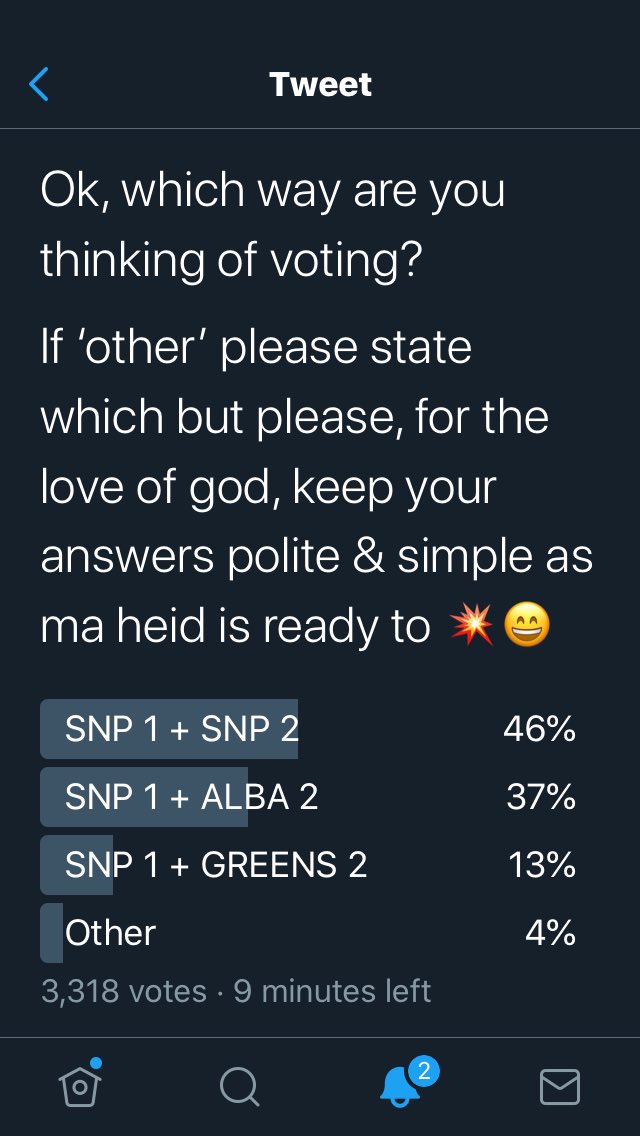 Yesterday this from @terryhowson:
Today, this response, self-selecting again of course, suggested strong support for Alba.
3%? I'm not so sure about that. 10-15?