Mark Eadie's thesis here is that we think there's a conspiracy, a plot, behind Sarah Smith's serial 'mistakes.' Few believe such a thing. Few imagine her in a circle with Glen Campbell and the new Director plotting what she will say next to distort the truth.
It's long past that. Smith has been in a Unionist, New Labour bubble forever. She thinks that way. She can't think any other way. No one needs to tell her what to do. She keeps doing it habitually. The 'mistakes' are always one-way, pro-Union. She makes them then, if caught, apologises. After a safe interval she makes another.
Eadie suggests she has now been bullied. Anti-bullying legislation has done a lot of good in many institutions but more than one bully has turned it into a bully's charter when victims fight back.
The trail is longer than Eadie want to admit. See these:
In November 2020, she told BBC 1:
Also in November 2020 she platformed one barber to tell us that the Scottish Government's pandemic strategy was 'Rubbish!' and undermine compliance:
In June 2020, she clearly enjoyed this one: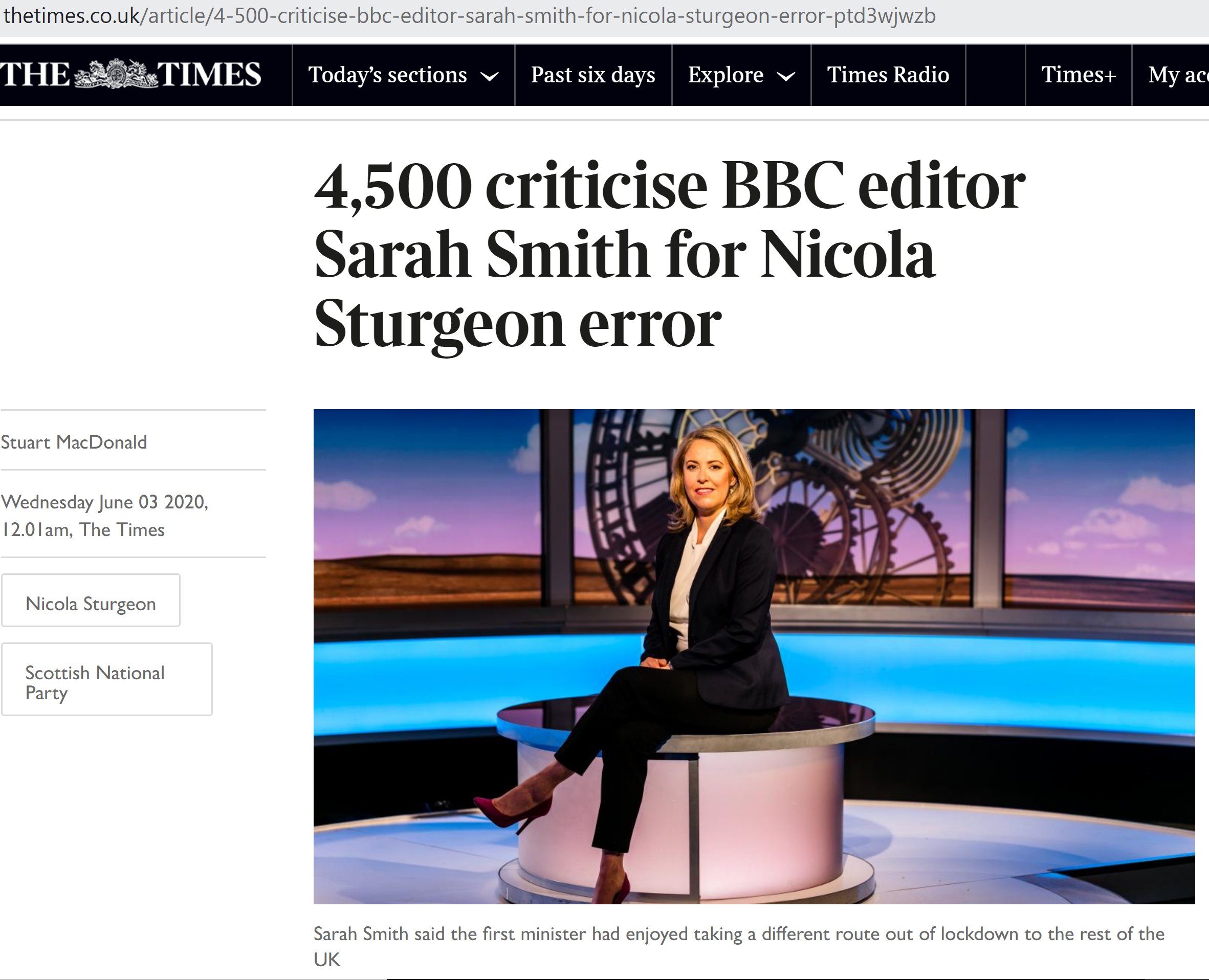 In February 2020, she lied:
In July 2019, on drug treatment and the blanket refusal to allow safe injection spaces, she told us that, 'of course it's VERY convenient for the Scottish Government to argue that they're being hampered by Westminster.'
In January 2018 she knew fine what she was doing: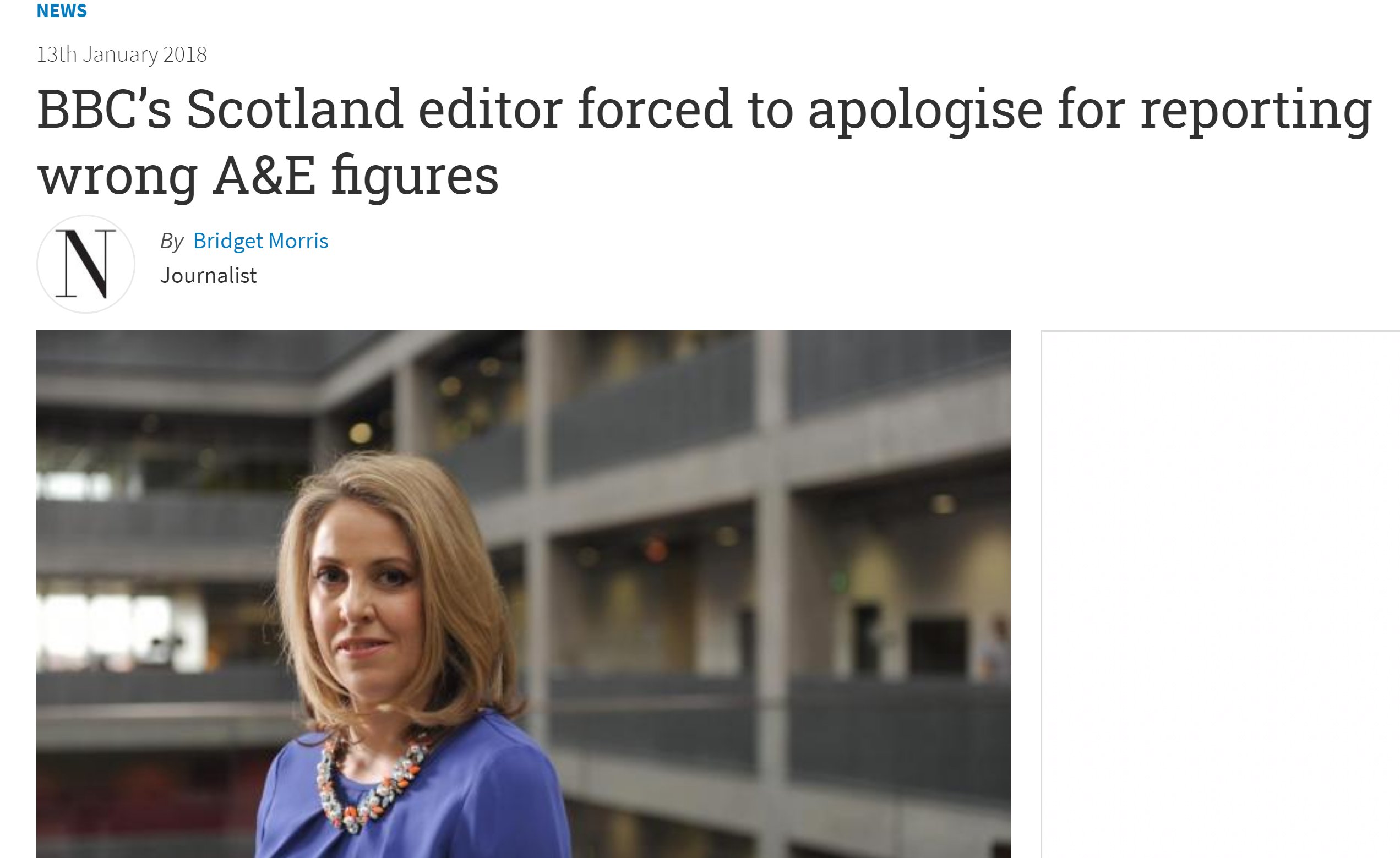 There's more but, I'm tired.