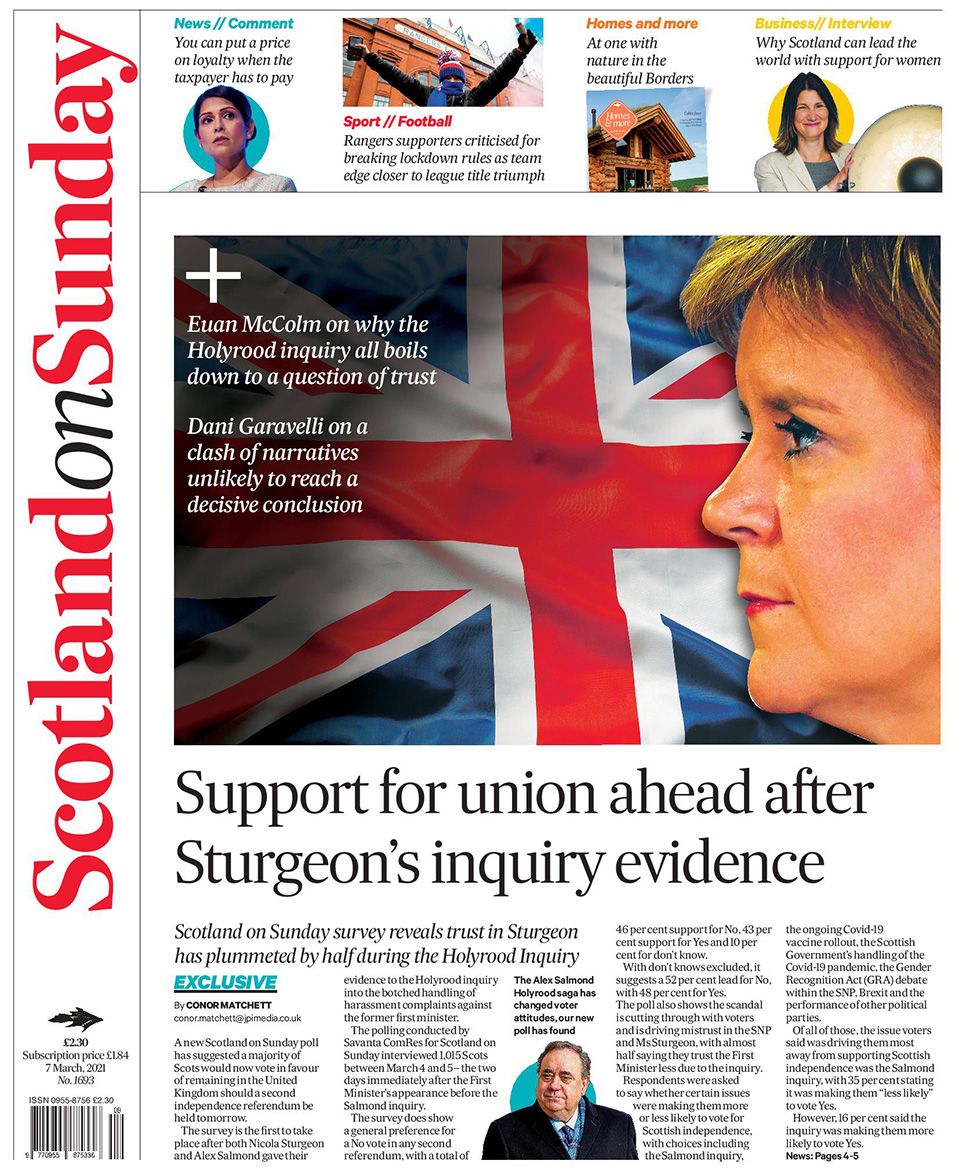 Esteemed psephologist James Kelly, the thinking man's James Kelly, has posted these comments on the Savanta Com Res poll for the Scotsman which purports to show a clear lead for NO, for the first time in more than a year:
"these figures are not weighted for voter turnout, with further polling expected this week to show a clearer impact of the inquiry on Scottish independence voting intention..these figures on Scottish independence are not directly comparable with previous polls on the subject, due to this and the nature of the poll."
In other words this is not a standard poll, and we have absolutely no idea whether a poll conducted in the normal way would show a Yes lead or a No lead.  Which begs the obvious question: why on earth has this poll been published?
https://scotgoespop.blogspot.com/2021/03/savanta-comres-poll-yes-48-no-52.html
The other two polls giving NO a lead, in the last few days, from Survation/Daily Record and Panelbase/Sunday Times, returned a non-significant 1% lead.
MSM_Monitor has some thoughts on why the poll was published at all:
Why might a failure to weight the figures for voter turnout matter? Well SNP and Conservative expressions of turnout tend to be higher, 82% and 80% in the last Savanta ComRes poll for Westminster voting intentions, while Labour and LibDem turnout tends to be lower, 70% and 59% in the same poll. The same pattern can be found in the poll before.