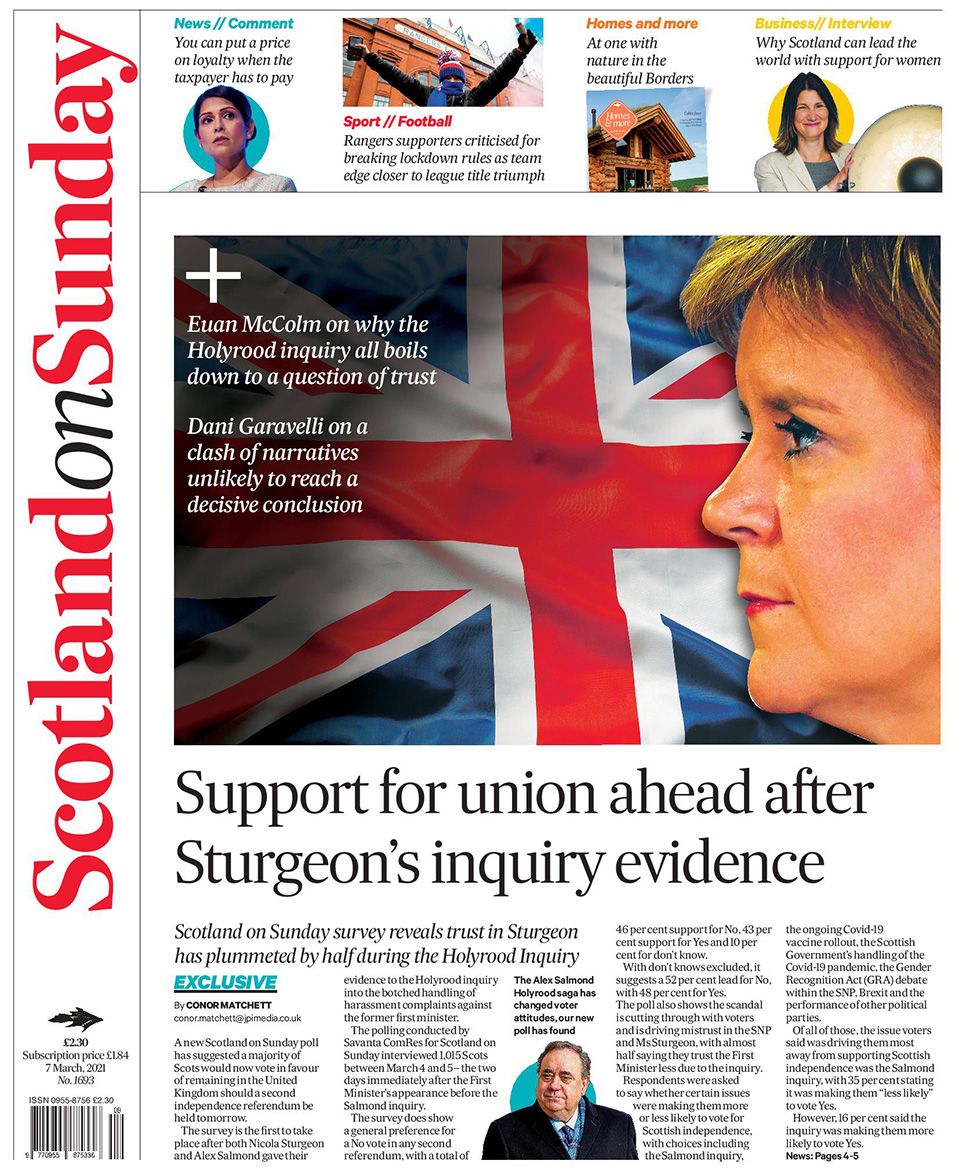 I could've have just shared James Kelly's demolition of the Scotsman/SoS shameless reporting of their poll, apparently showing a surge for the Union, after Nicola Sturgeon's performance, but I want to spread it wider via the blog and take the opportunity to both applaud his work and to add one thing:
They did it because they were desperate to back up their claims that Sturgeon had damaged the cause. They so wanted that and when they didn't get it, they fiddled it.
Of course, all of the MSM media, even the Guardian, and people like Sarah Smith (above) gobbled it up and spread it happily wherever they could.
Calling it a 'stunt', Kelly tells us that SoS have published knowingly the unweighted numbers that suit their agenda to get this:
 Yes 43% 
No 46% 
Undecided 11% 
as opposed to, as all pollsters know to do, the weighted numbers based on knowledge of which groups are more likely to actually turn out and vote:
Yes 47%
No 42% 
Undecided 10%
If you don't take account of the greater likelihood of, for example, older, SNP and Tory voters to turn out, you results are likely to be off.
I strongly recommend you follow Kelly. He's at: https://scotgoespop.blogspot.com/
For the full story on this new low for the Scotsman/SoS, see: https://scotgoespop.blogspot.com/2021/03/matchettgate-story-of-how-unionist.html