It's a fantastic achievement. With only these facts to work on:
A father and daughter who went into hotel quarantine in Scotland on Monday have been told they can leave after only one day, due to a loophole with their arrival.
the Herald's Senior Headline Editor, Jamie Ross(16) has turned these two wee fishes into a meal for thousands. 'International travellers!' What, all of them? Thousands surely? No? Just the twa?
I suppose it is better than the Sunday Post One: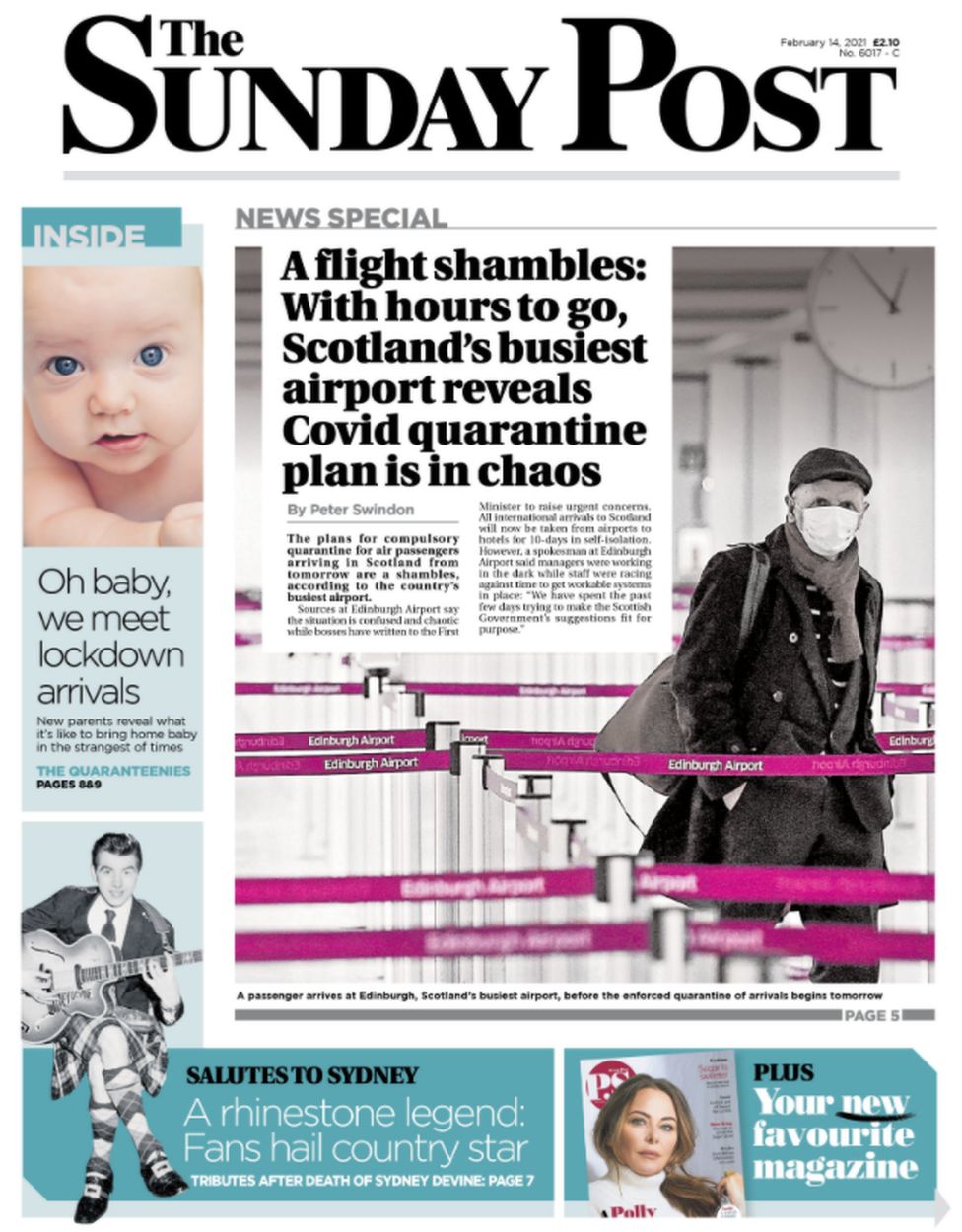 The judges were also impressed by the use of the Nicola photo because it was her, called to the airport, who told the staff to let them go. The transport secretary was unwell after, as he put it 'wastin' ma time wi that moron Shapps.'