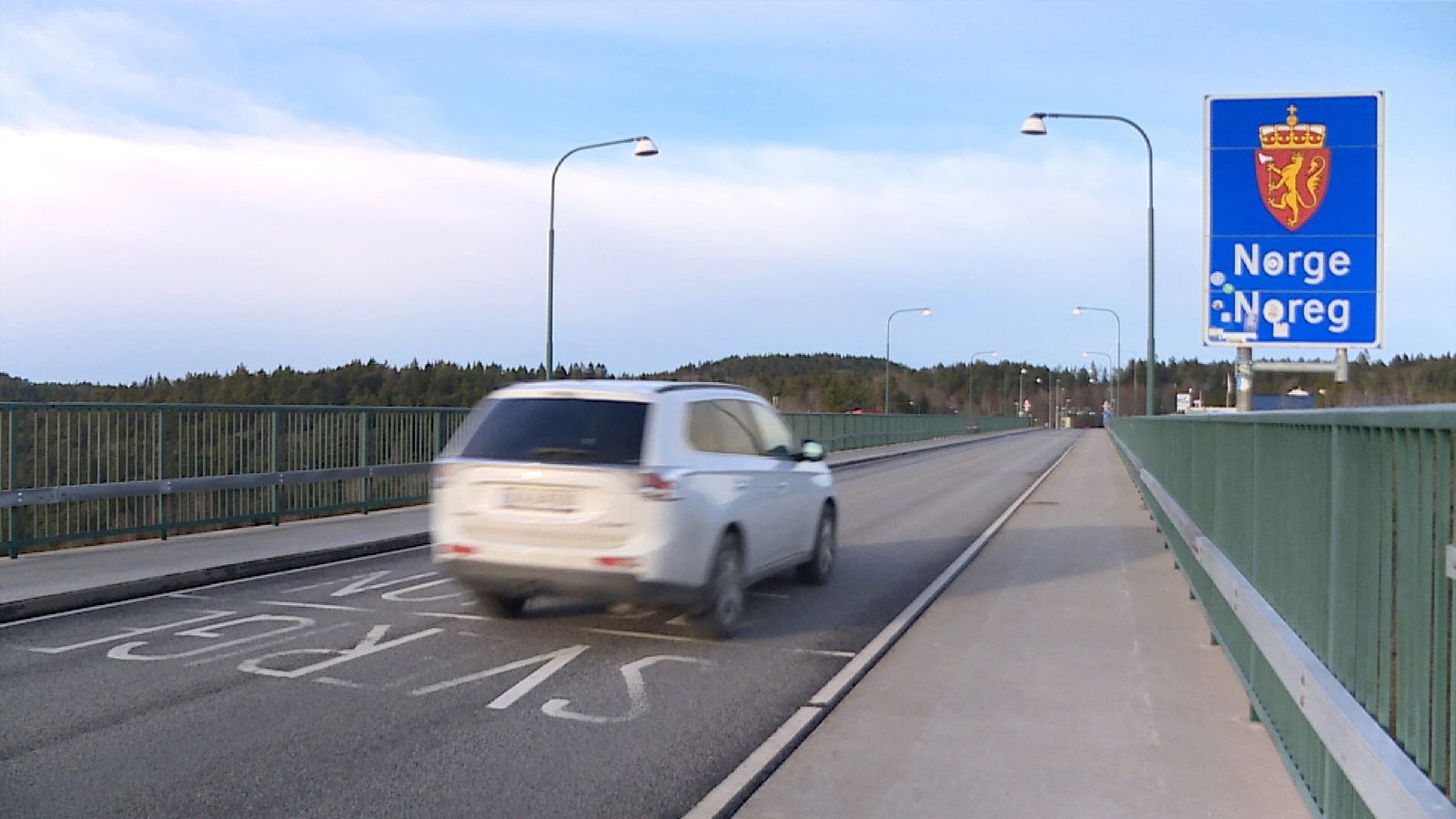 New Secretary General of the Nordic Council appointed
– and how friendly relations between neighbouring independent nation states work when scare-mongering is set aside and trust is established!
By stewartb
Talk of independence for Scotland often comes round quickly to Unionists making dire predictions for the nature of the land border between Scotland and whatever the nation state to the south ends up being called. Border posts and passport checks; restrictions on cross-border commuting for those living in border areas; bad consequences for cross-border trade in goods: these and other fears are promoted time after time in case making for the Union.
It is therefore salutary – and relevant – to find that cross-border relations between independent nation states need not be as British/Unionist fear-mongers would have us believe they will. And the place to turn for examples of what grown-up relations between friendly neighbours can actually be like is the Nordics.
The recent appointment of a new Secretary General of the Nordic Council provides a prompt to explore an example of how, post-independence Scotland and its immediate neighbours could peacefully and co-operatively co-exist – well at least if comparable 'trust' could be achieved.
The Nordic Council
The Nordic Council of Ministers and the Nordic Council are the main fora for official Nordic co-operation. The Council's overarching vision is "to make the Nordic region the most sustainable and integrated region in the world." So yes a vision of integration but occurring between independent nation states that intend to remain so and moreover among nation states with their own particular trading relationships and monetary/currency characteristics.
These diverse, co-operating members of the Nordic Council are:
Denmark – (EU member; own currency with formal opt-out from Eurozone)
Finland – (EU members; within Eurozone)
Iceland – (EFTA member; within European Economic Area); own currency)
Norway – (EFTA members, within EEA; own currency)
Sweden – (EU member; own currency with no plans to join Eurozone)
Faroe Islands – (a self-governing entity within the Kingdom of Denmark; not in the EU; negotiates own trade and fisheries agreements with the EU and other countries)
Greenland – (self-governing entity within the Kingdom of Denmark; not in EU)
Åland – an autonomous (and demilitarised) region of Finland.
The Council has 87 elected members. Denmark, Finland, Norway, and Sweden each have 20 members. Of these, two of the Danish representatives are from the Faroe Islands and two are from Greenland, while Finland has two representatives from Åland. Iceland has seven members. Each Nordic country sends a delegation to the Nordic Council which is made up of members elected annually by national parliaments. Only members of national parliaments are eligible to be members of the delegation. A broad spectrum of political opinion must be represented.
The Secretary General
The new Secretary General is Kristina Háfoss. She comes from the Faroe Islands where she is a member of Tjóðveldi (Republic), a left-wing political party that (notably) is committed to full independence for the Faroe Islands.
Háfoss is the first Secretary General of the Nordic Council from the Faroes and from Denmark. Under the Helsinki Treaty – the basic charter for Nordic co-operation – the Faroe Islands, Åland, and Greenland are not fully equal to the region's five nation states of Denmark, Sweden, Norway, Finland, and Iceland. But despite this difference, the President of the Nordic Council noted: "Fortunately, despite this, there is nothing to prevent us from handing over the responsibility for our entire administration to someone from the Faroe Islands," and added "This is a great example of the spirit of co-operation within the Nordic Council."
(Ms Háfoss was a Member of the Faroese parliament in 2002–2004, 2011–2015 and 2019–2021, Minister of Culture, Education and Research 2008 and Minister of Finance 2015–2019.)
In an initial statement on taking up her post, Háfoss focused on the following themes:
the lessons from the pandemic acting as a catalyst for more Nordic co-operation – seeking Nordic solutions in the future for example in contingency planning for emergencies.
further progress on removal of barriers to cross-border mobility – as a strong advocate of freedom of movement, Háfoss would like to see an end to all obstacles to mobility in the Nordic Region.
"Our work must focus on those who want to work, study and run companies across national borders. They should feel that Nordic co-operation facilitates moving from one country to another, or living in one and working in another. We have come a long way, but we have not yet crossed the finishing line."
digitalisation – she sees 'e-ID' as an example of the potential to use digitalisation to improve free movement. (Presently the e-ID is used to access services carried out by in country central and local government online.)
"When we get the Nordic e-ID systems to 'talk' to each other, it will allow people to use their national e-ID in the other countries. That would be a big step toward freedom of movement, and we're not that far away from achieving it."
'more of all things Nordic in schools' – to raise awareness of Nordic co-operation among children and young people, with more teaching about the neighbouring countries, their history, languages and co-operation in schools, as well as greater focus on showing that working together is not just a political project but is also important for ordinary people
leadership internationally – highlighting the importance of the Nordic Region as a global pioneer on issues such as climate change, the Arctic, democracy and the fight against injustice and inequality.
Her term as Secretary General of the Nordic Council lasts a maximum of eight years. By then she states:
"I hope and wish that we will enjoy closer co-operation than we do now. All of the current obstacles to cross-border freedom of movement will be gone. I also envisage our e-ID being used in all of the Nordic countries, that the Region will have a stronger foreign-policy profile and that we have achieved our vision of making this the most integrated region in the world."
Border problems arise and solutions are developed
Even in this mature international co-operation, border 'problems' do arise between the Nordic countries as new, exceptional and unforeseen circumstances arise. Here is one example.
Earlier in 2020, as governments intervened to manage the pandemic, this appeared on the Nordic Council website: "Closed borders could lead to cross-border commuters in the Nordic region facing a highly complex tax situation. Under the current agreements between the countries, you pay income tax where you work. The Nordic Council is concerned that it is unclear what happens when you are working from home."
We learn that one section of the 'Øresund Agreement' – between Denmark and Sweden to govern the tax affairs of those that commute across the Øresund Bridge -.specifies that employees can spend 50% of the time working at home over a three-month period. That time window was running out during lockdown. It was also unclear whether this rule applied in this situation if employees have been working 100% at home since mid-March 2020 – or had been unable to work at all.
"This is an extraordinary situation, which makes it difficult to anticipate the consequences for individuals. We urgently need to find a clear solution that ensures people are not caught in a tax trap," said Pyry Niemi, Chair of the Committee for Growth and Development in the Nordic Region.
So yes, problems arise but the sensible attitude is that when they do they'll be fixed!