Wait, Scotland's Quarantine system is 'well-managed?'
Professor Bauld on BBC Scotland this morning at 06:27am, cannot be serious. Hasn't she read the newspapers? Doesn't she know it's a shambles?
And that 'loophole', what about that, Prof? Eh?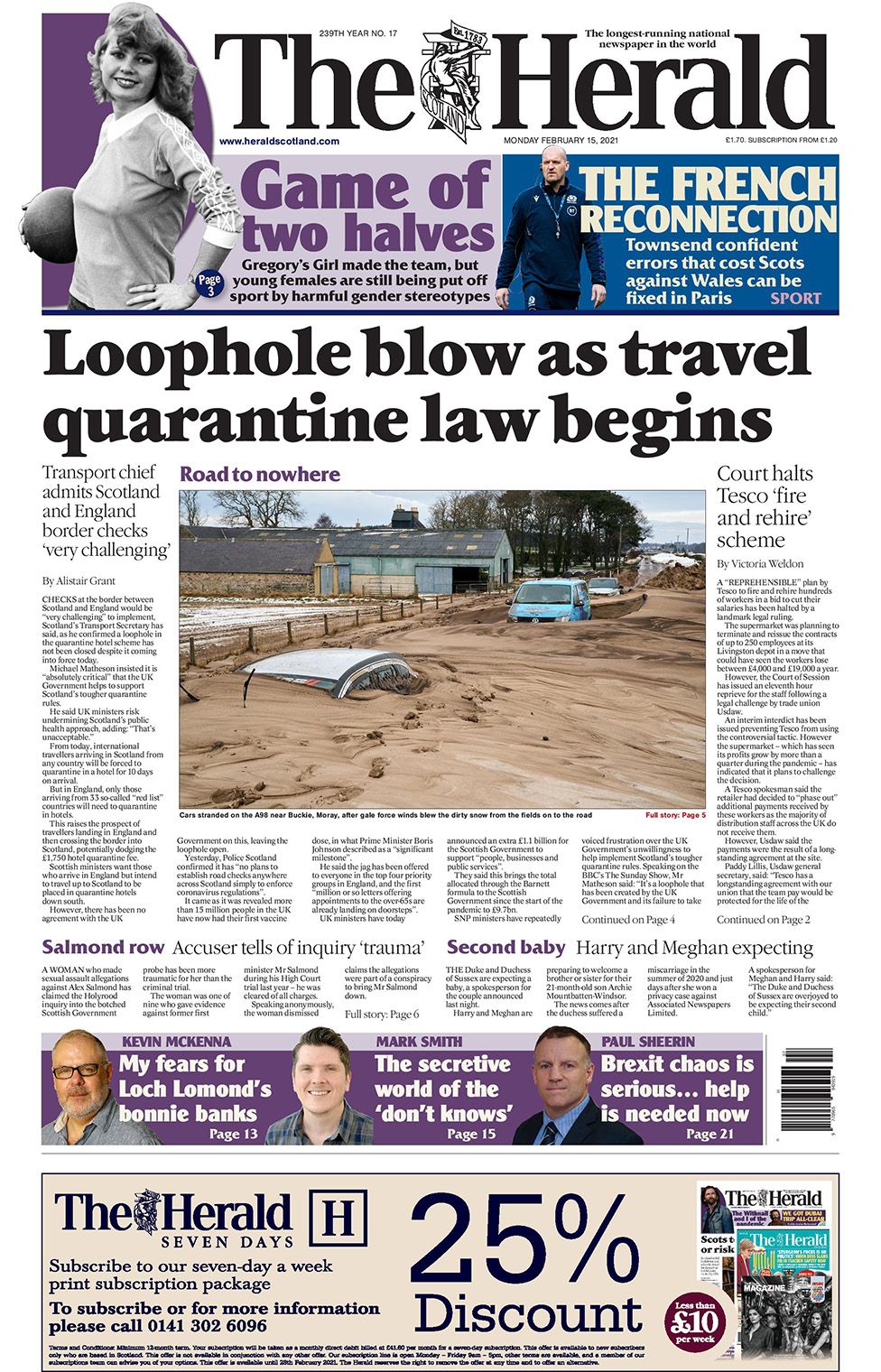 Wait, what's this?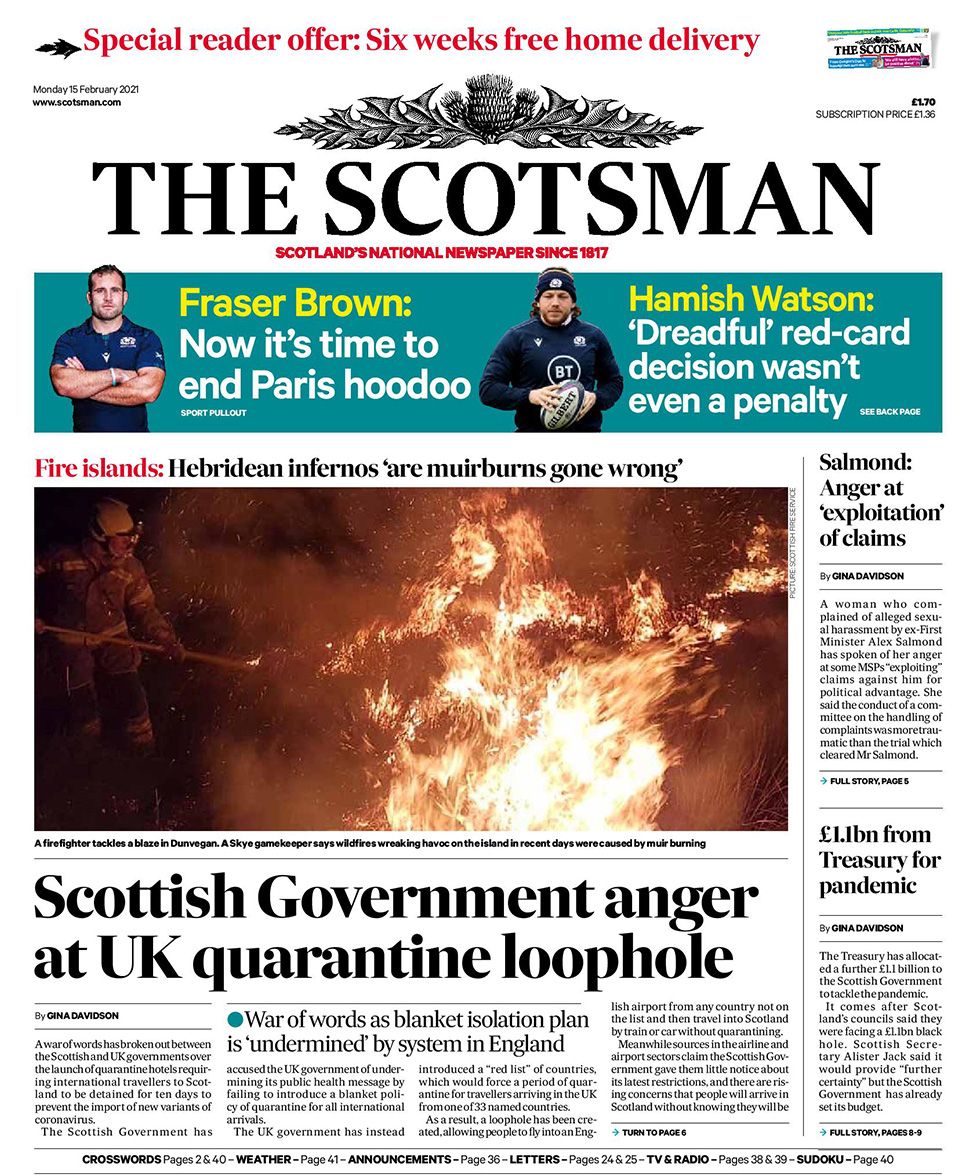 You can hear their regular letter writers:
'Undermined by system in England?' She said the E word! Don't encourage the nats! Stone her!
There's a new editor at the Scotsman. Will he try to save them? Has he dumped McLellan, Wilson and Monteith? Has Gina Davidson switched?
And, on that loophole whereby some folk get past the soft English system and sneak back to Scotland undetected, to infect us, how many are we talking about? Does anyone know? Is Professor Bauld worried about loopholes?
I searched for 'professor Bauld Sridhar loophole', found no sign of Bauld or Sridhar but did find this:
Who are their experts, I wonder. Oh, here it is:
Hugh Pennington, emeritus professor of bacteriology at the University of Aberdeen, labelled the SNP policy 'daft.'
Pennington, I've seen that name before.
Footnote:
Did Professor Bauld get to say 'well-managed' all throughout the morning? Will she be saying it on Reporting Scotland later?