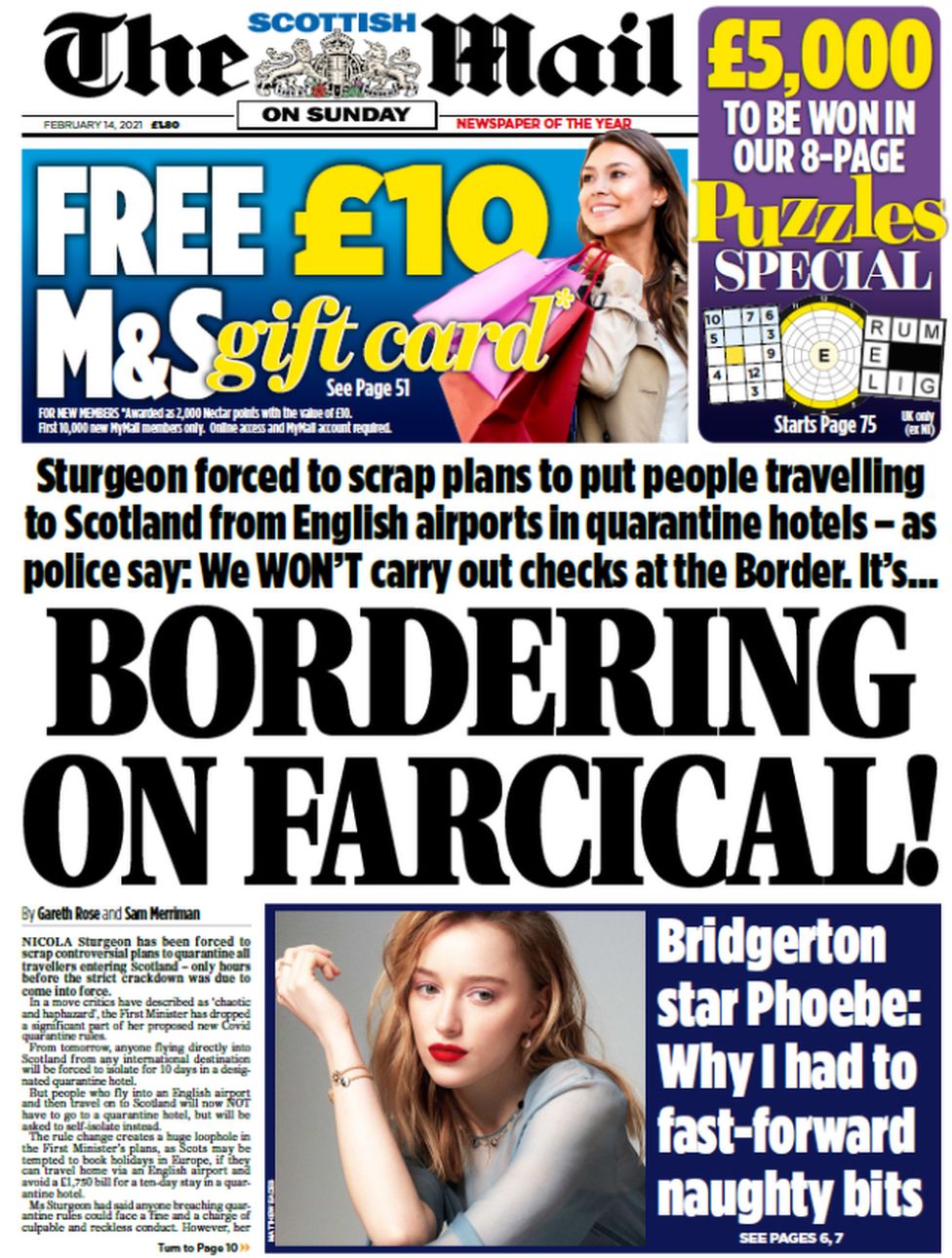 In an incisive piece of writing by Sam Merriman, formerly of the Middle Earth Messenger, goes for the jugular in the 'farcical' Union.
The SNP Government have, it seems, got their act together and required ALL arrivals in Scottish airports to quarantine in hotels.
The Tory Government in London, under pressure from their corporate backers, has not matched Scotland's strategy and thus some Scots arriving from airports in England cannot be required to quarantine in hospitals but will only be expected to self-isolate in their own homes.
It's a farce. We agree with Merriman. Johnson has once more betrayed the Scottish people.
Sources in traffic police have told us that stopping drivers at the border wasn't feasible at the moment but that it would be if Scotland declared UDI in May.
Another source has told us that while the police may not be able to stop drivers at the border, they could easily check to see if folk are self-isolating properly at home.
A neighbour has informed us reliably but on condition of anonymity, that the force has a 'curtain twitcher' in every street in Scotland.
Final thoughts for Sam Merriman: Be careful working there in the 'Dark Tower' that is The Daily Mail.