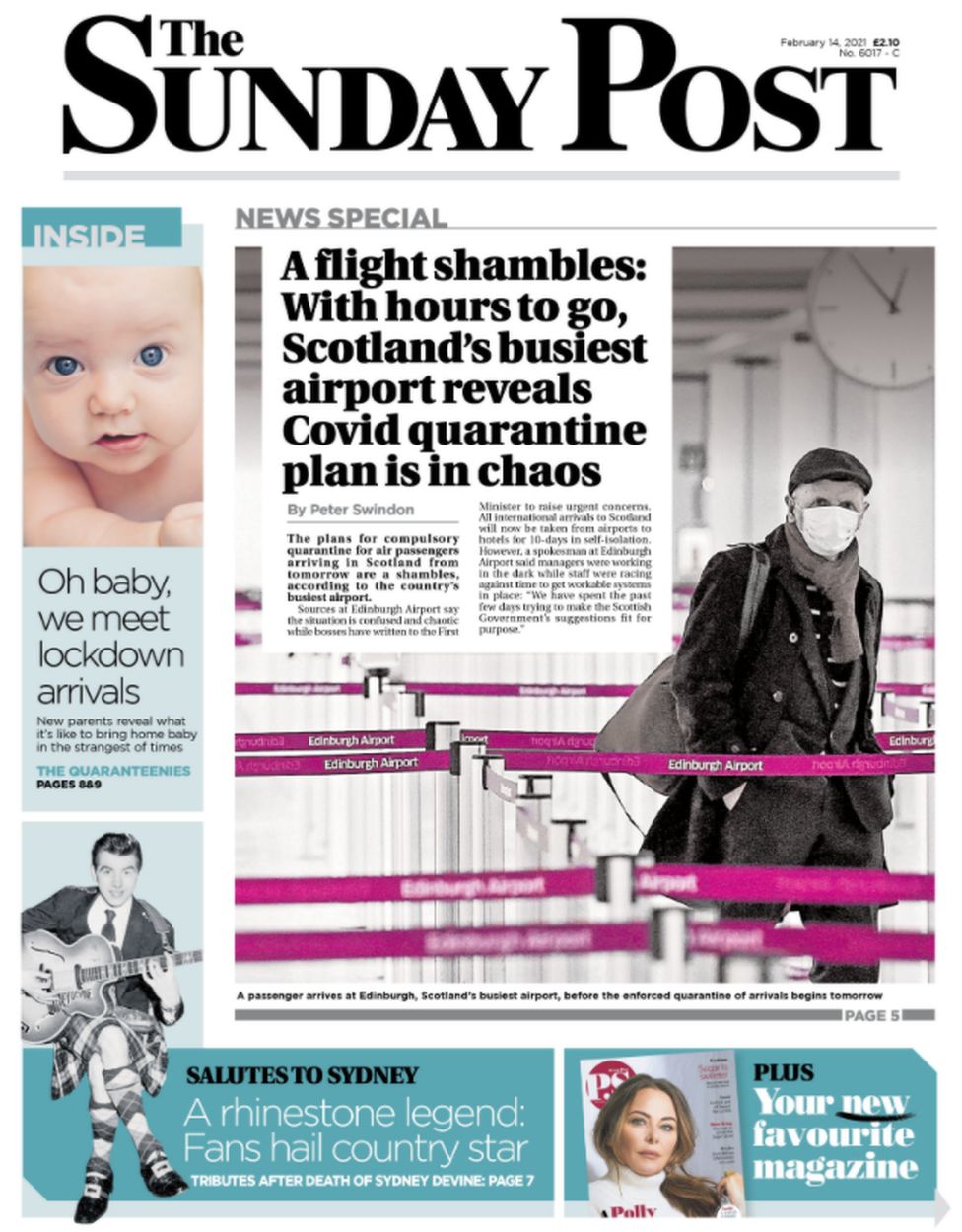 This not-so-fine piece of investigative journalism is based on a 'source' at Edinburgh Airport. We know who that is. He's in the media, serially, to find fault with the SNP Government because they don't do just what he wants when he wants it, treat him with the respect he feels entitled too or because they haven't done something well before they said they'd do it.
Where, Sunday Post snapper, is the zombie-horde of potentially infected travellers surging through the arrival gate to super-spread among us?
Did you speak to that one guy there?
Wait, that's not the reporter posing for the camera is it?
Footnote:
Why is the rhinestone legend not in rhinestone? Is that Andy Stewart?
I'm reminded of the time, allegedly, when a junior told to get a photo of the just passed F1 driver, Ayrton Senna, returned with one of Ayr Town Centre.