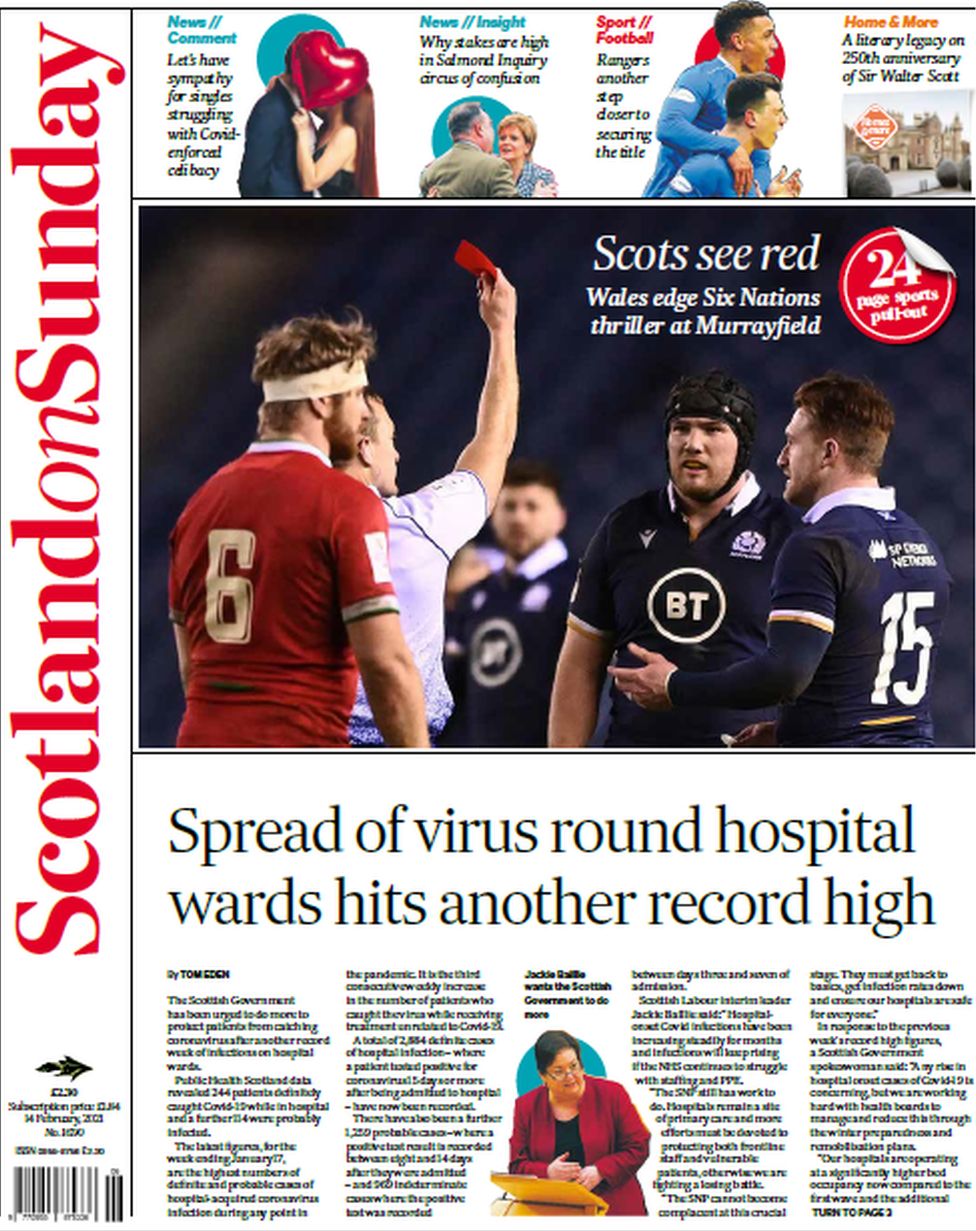 Fed by Jackie 'Trident' Baillie, the SOS fails to inform us accurately on hospital-onset cases of Covid.
It's true, the number of definite and probable cases of hospital-onset cases was on the week ending 17th January at the highest it has been. BUT, at that time, hospitalisations had been increasing for nearly a month, to twice the level they had been a month before.
So, there were more cases because there were more patients. When we see the data for hospital onset infections after the current fall in admissions, what do we think might happen?
Duh?
BUT, more important, what is the actual percentage? Well, 2.1% of all patients were definitely found to have caught Covid in hospital while 1% were probable cases.
https://beta.isdscotland.org/find-publications-and-data/population-health/covid-19/hospital-onset-covid-19-cases-in-scotland/
How does that compare. Well, of course, NHS England have been covering up the facts BUT:
Back in October 2020, the Centre for Evidence-based Medicine at Oxford put the rate at between 18% and 23%.
The rate in Scotland then was around 1%.
I contacted the researchers recently and asked for a more recent update. They said they would be updating but have not published anything newer.
More recently, on January 20th 2021, the Daily Mail reported:
Thousands of 'probable' cases of Covid caught in hospitals in NHS England have been excluded from official figures. Health officials calculating the rate of cases in hospital settings omitted instances where patients contracted coronavirus between seven and 14 days after admission – despite the fact the virus has an incubation period of up to six days in 95 per cent of cases. This practice goes directly against official advice to staff to categorised these cases as 'hospital onset' infections, and allowed NHS England to claim that its 'nosocomial rates – referring to Covid patients infected in hospital – are down to as little as 7.7 per cent.
I think that's clear.