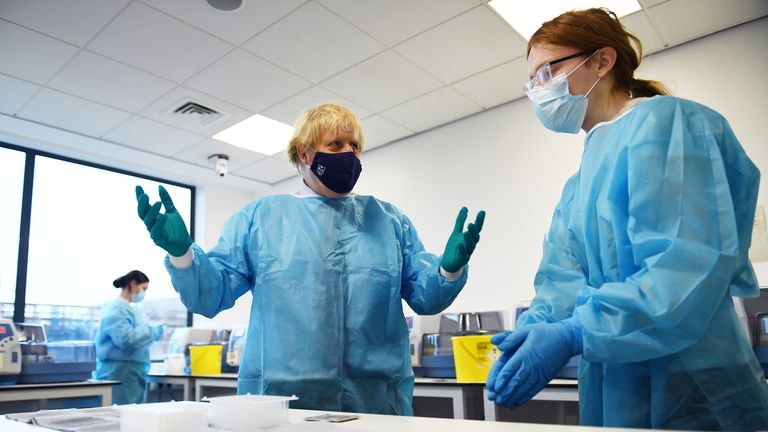 I noted on the BBC News website today this headline: 'Boris Johnson says independence debate 'irrelevant' to most Scots'. And beneath this the PM is quoted: "… referendum is completely irrelevant now to the concerns of most people".
The author of the BBC article seems to be trying to help the PM make this 'irrelevance' case because he/she decides to inserts this additional bit of text and to do so uncritically. The article adds: " .. polls have also suggested that the independence question is currently a lower priority for many people than other issues such as the pandemic, health and education."
The framing where is clear. The 'line' being pushed by the PM with BBC 'reinforcement' is that we in Scotland don't have independence as a top priority, as polling shows. And therefore the SG should abandon the very idea of holding a referendum. Well what follows should make for 'educational' reading for any 'impartial' BBC political journalist..
YouGov, in a late 2015 poll of UK public opinion, asked this question: "Which of the following do you think are the most important issues facing the country at this time? Please tick up to three."
The top three issues amongst all respondents were: Immigration & Asylum (63%); Health (39%) and the economy (33%). Respondents had the option of choosing 'Europe': it came fifth in the list of priorities, chosen by just 27%. Even amongst Tory supporters, Europe was only third in their priorities, with just 37%. For Labour voters, 'Europe' was selected in top three issues by just 13%. For respondents in Scotland 'Europe' was ranked sixth in the list of priority issues.
So Unionist politicians and their media supporters should note that despite the 'Europe' question being a much lower priority for many people across the UK in late 2015 than other issues, the Tories held an EU referendum six months later anyway, in June 2016!