'Across the UK' is the first sign of what is to come.
Then it's 'as the number of Covid infections continues to rise across the UK.'
Are they? No. 967 today and 740 cases yesterday. 1 149 the day before. 1 314 cases on the 24th and 1 504 on the 21st.
A few minutes later: 'In Scotland, clinicians are issuing another warning – that the NHS could be overwhelmed and are appealing to adhere to Tier (sic) 4 restrictions after they were eased on Christmas Day.'
A strangely cheerful Prof Jackie Taylor came on to warn us Jocks not to get too bevvied up for the New Year even though Nicola has already banned any parties on the 31st. Still, I guess she was pleased to be invited on the Telly and had to say something to show that our hospitals might get overwhelmed too.
Will they? These Scottish graphs suggests otherwise:
Hospital admittance falling and ICU level static.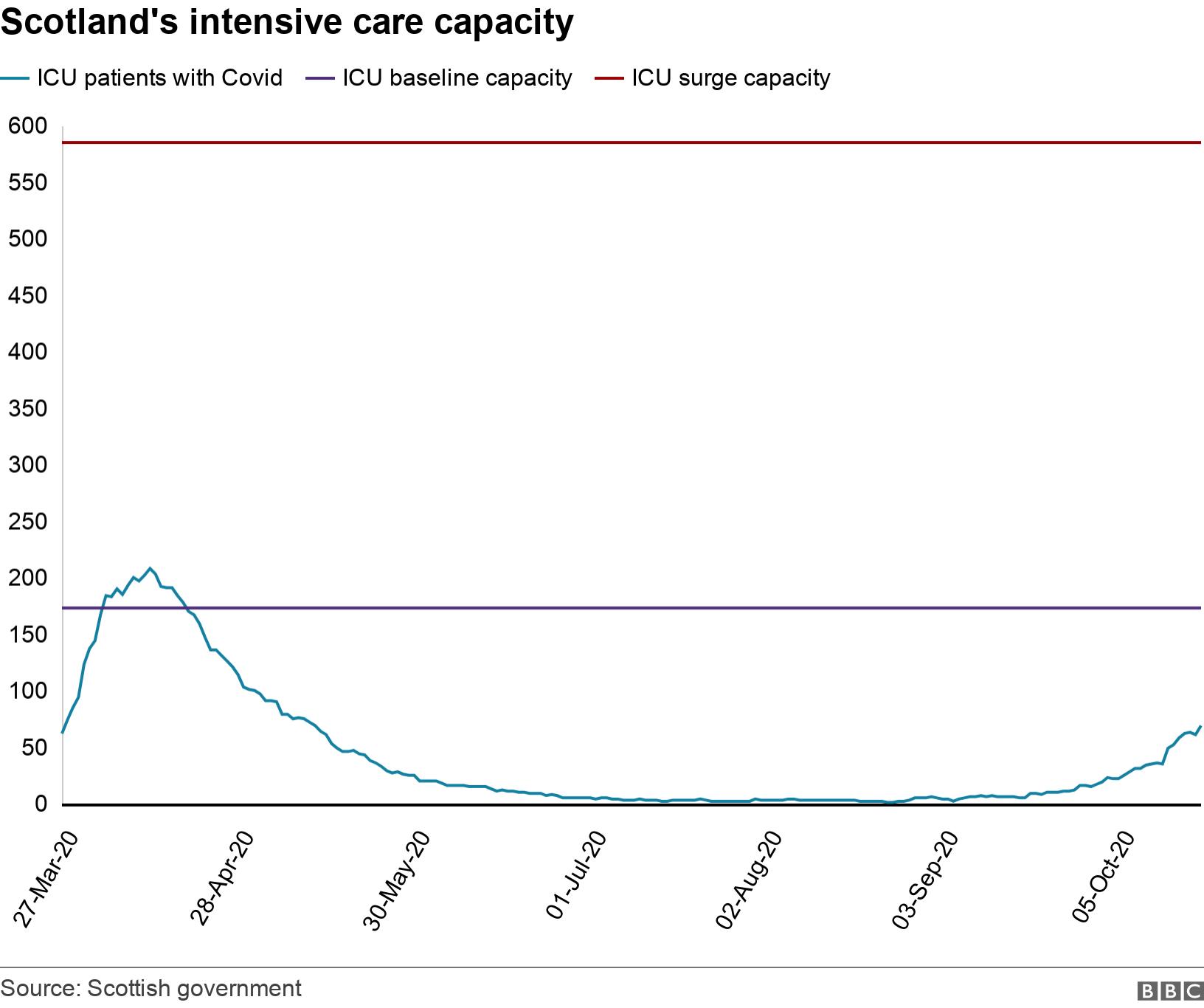 Huge ICU capacity unstretched so far.