The infection rate is clearly higher in Glasgow and Lanarkshire than in other parts of Scotland and so, it seems, the demand for ICU beds is likely also to be higher.
Across the country the demand for ICU beds is relatively static and, critically, well below capacity.
At the end of October, demand was less than half of the baseline capacity for ICU beds and around one tenth of surge capacity: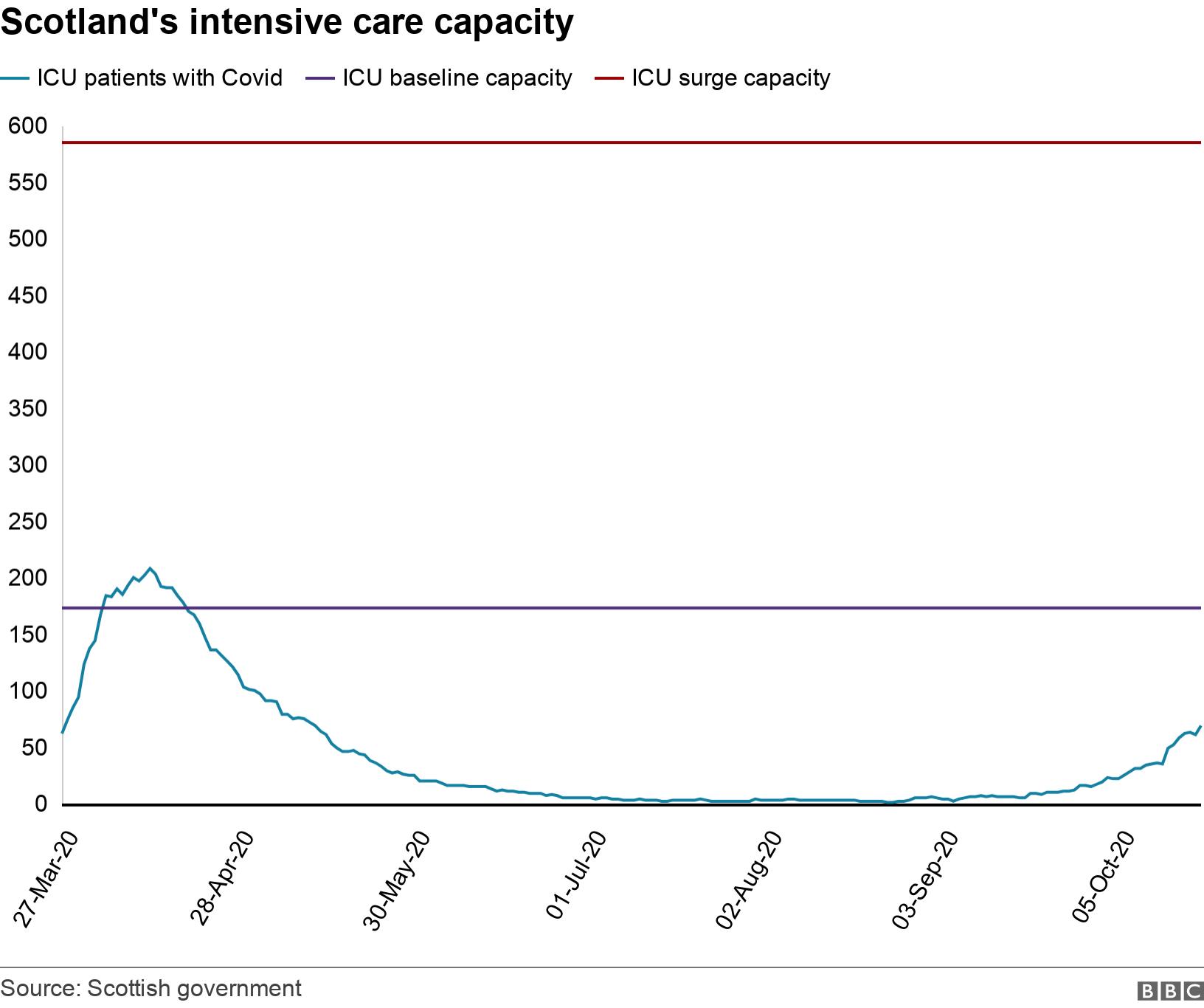 Since that graph was produced, on the 20th October, the number in ICU increased from 70 to a maximum of 111 on the 8th November and has since fallen to 92 yesterday.
The baseline capacity of 173 has not really been challenged and the surge capacity seems pretty safe.
If any one hospital in Scotland runs short of ICU beds can't they just transfer cases to another hospital which is not? Haven't they always just done that. Has that ever been 'news?'
People who consume a lot of news from the MSM are know be more likely to be depressed and/or anxious.
What possible informative value, that any of us might use to live our lives better and with less fear, can this sort of reporting possibly do?