The Ross effect seems only good for the SNP with another full poll showing the party 37% clear and Tories below 20% for 3 of the last 4.
The share of constituency and regional votes, below, would give a clear overall majority and another mandate for Indyref2.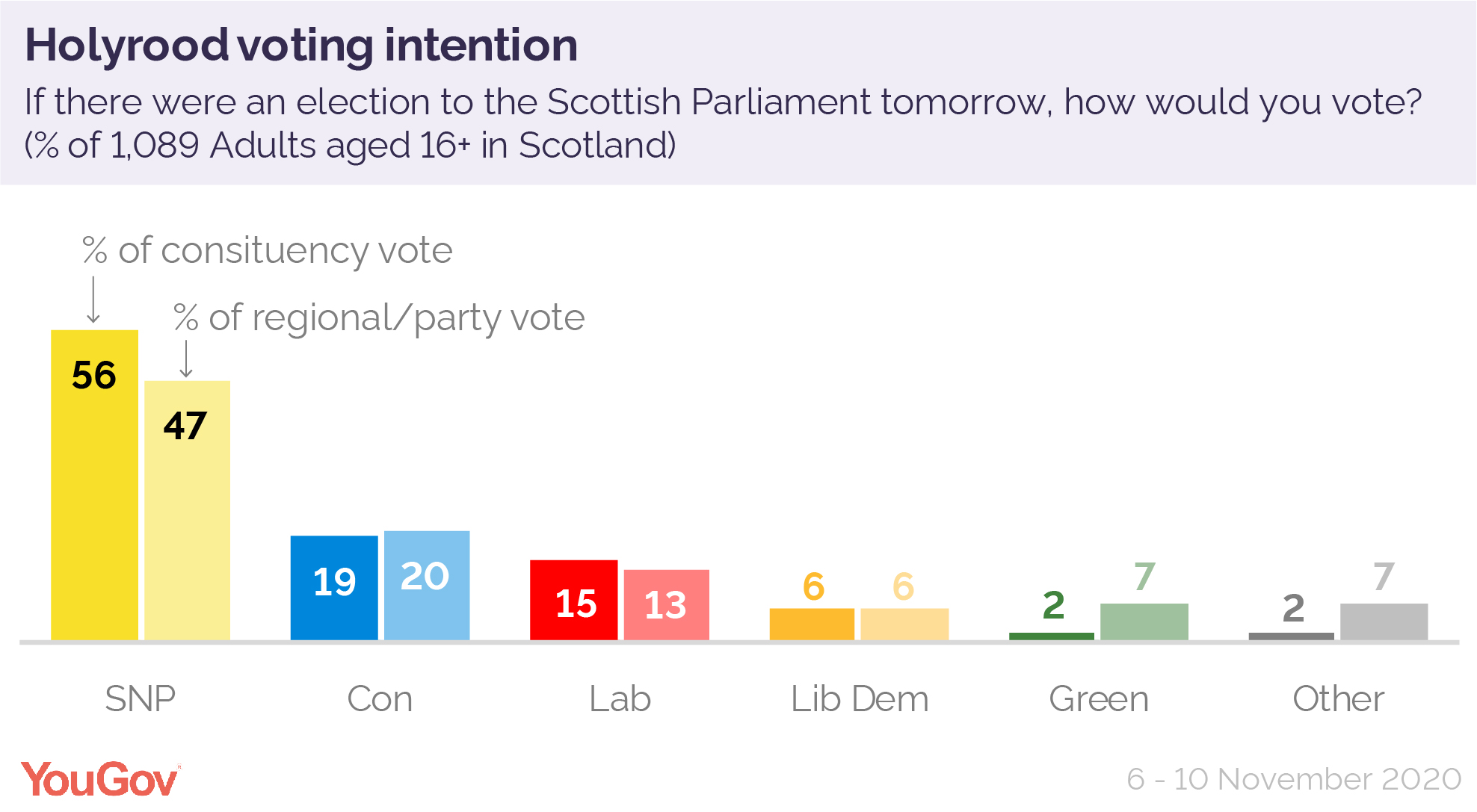 What is most clear is that nothing the Scottish Nomedia can do to undermine the SNP support seems to work.
Perhaps we're seeing a reverse media effect. Scunnered by the less-than-subtle lies and distortion, once unsure supporters are moving toward more certain support.
Even more dramatic, 69% support the Scottish Government's pandemic strategy compared to only 8% preferring the Borisian muddle – 8 times as many!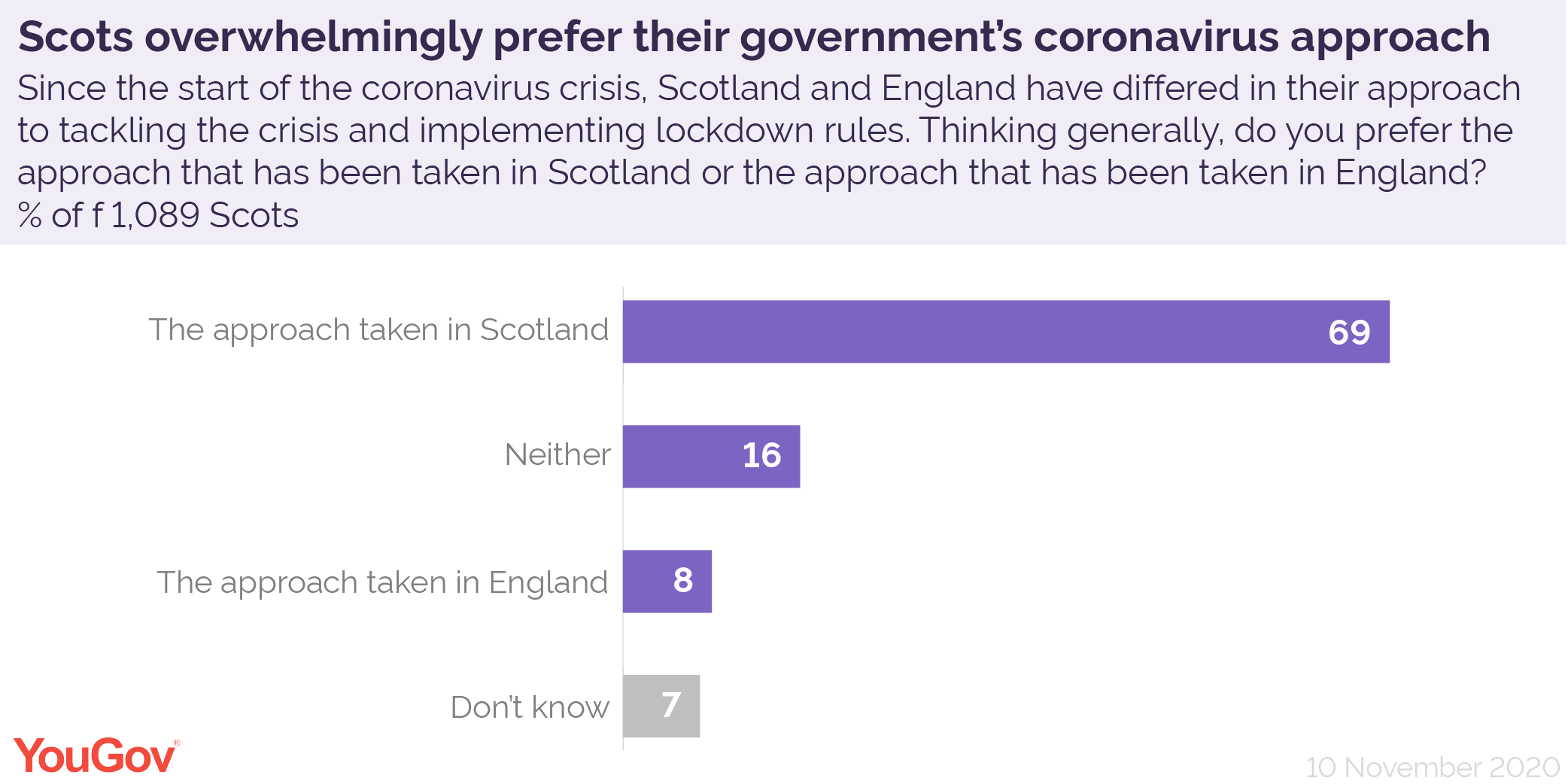 I know this poll has the Yes lead narrowed to 2%. The Herald's Tom Gordon was on it like a bad metaphor. Do I smell damp breeks?
When you look a the wider picture, since June, things look good, very good. Only a fool relies on a single poll:
JUST IN!