As 'our' media swarm all over any sign of death in a hospital, scaring the vulnerable and endangering lives in the process, a bit of context is important.
From the NHS Scotland information services division, published 4 days ago, that only 8 or 0.2% of patients in the week-ending 27 September were victims of probable (3) or definite (5) hospital onset Covid-19 infection.
These are the most recent data published.
99.4% of cases were acquired in the community before admission to hospital.
This represents a slight fall from the previous week and a continuation of very low levels of infection.
NHS England figures unsurprisingly do not seem to be available for context but BBC Wales has reported sharp increases since the beginning of September: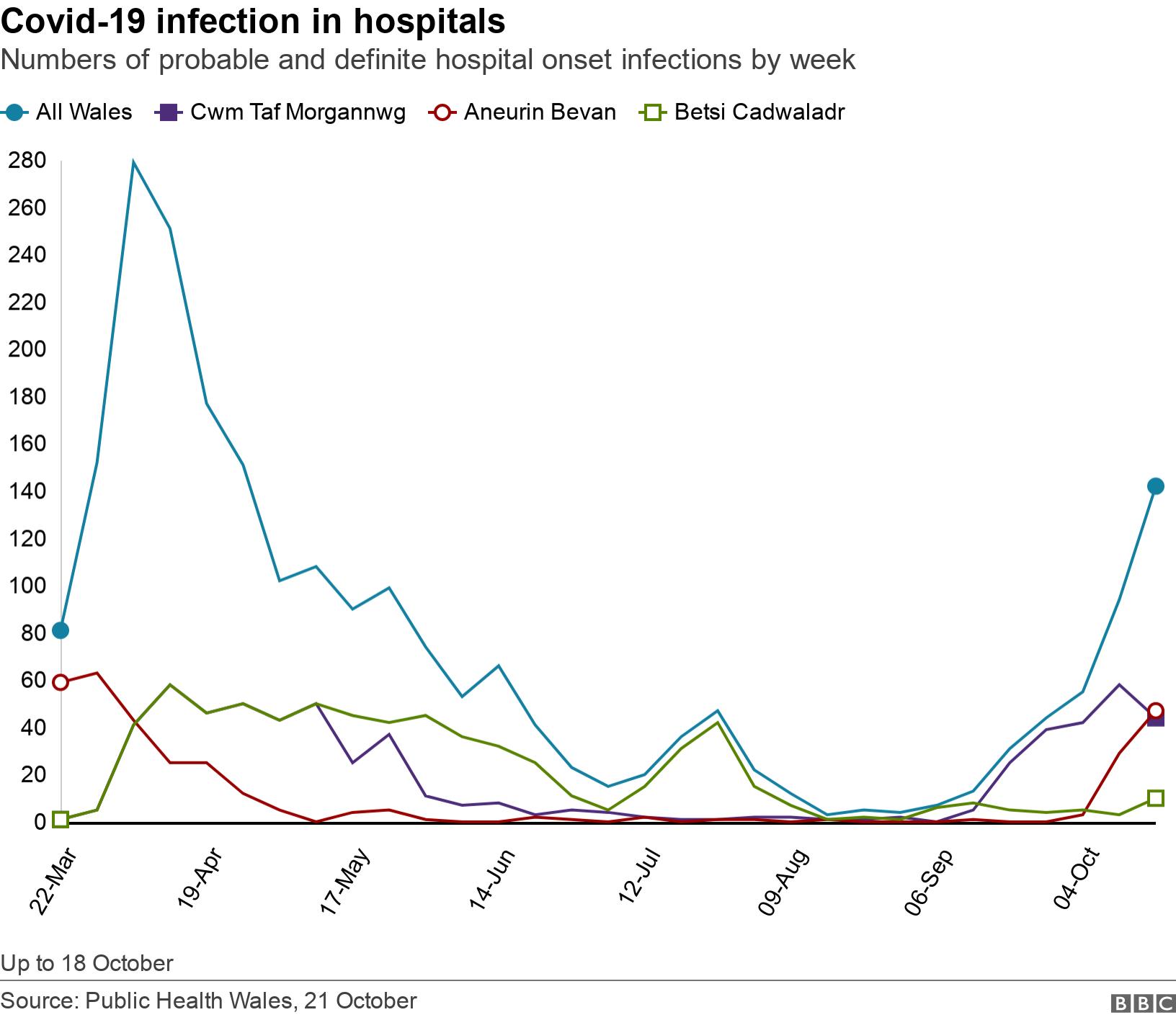 Looking at the comparable period, end September, you can see the Scottish figure of 8 dwarfed by the level, in just 4 hospitals, reporting more than 100 cases, in a country with only half the population.
One Lancet study in August does suggest reasons why NHS England is keeping quiet on this:
The two English hospitals had 262 cases [131 each] of hospital-onset infection, the four Welsh hospitals had 146 cases [36 each] but the four Scottish hospitals had only 72 cases [18 each].
Why so few English and so many Scots and Welsh hospitals in the thus skewed sample? Did the English hospitals fear exposure? Did Matt Hancock tell them not to take part?
Data were collected across ten centres in the UK (Ysbyty Ystrad Fawr [Caerphilly], Royal Gwent Hospital [Newport], Nevill Hall Hospital [Abergavenny], Southmead Hospital Bristol [Bristol], Aberdeen Royal Infirmary [Aberdeen], Royal Alexandra Hospital [Paisley], Royal Inverclyde Hospital [Inverclyde], Salford Royal Infirmary [Salford], Glasgow Royal Infirmary [Glasgow], and the University Hospital of Wales [Cardiff]) and one Italian hospital (University Hospital of Modena Policlinico [Modena]).
https://www.thelancet.com/journals/lanpub/article/PIIS2468-2667(20)30146-8/fulltext
Regulars here will remember the above Glasgow anaesthetist (right) prophesying infection doom after noticing wrongly placed hand-sanitisers in the QEUH. Her comments then went viral and she was interviewed or quoted on every BBC Scotland outlet.