From Brenda Steele:
The above tweet from Jenny Marra is the most recent in this unedyfying exhibition of crassness from the anti-Independence forces:
https://mobile.twitter.com/JennyMarra/status/1319668265958973440
Undermining the press??? Or is it the press that is undermining the public health messages from the Government!?
It may not be defined as criminal in the law books, but in my view it should be. Encouraging people to feel aggrieved and deprived is encouraging them to put others lives at risk and that – in my book – is tantamount to murder.
https://mobile.twitter.com/DrGregorSmith/status/1319283453951524873
Statement released this evening by the Scottish Parliamentary Journalists' Association: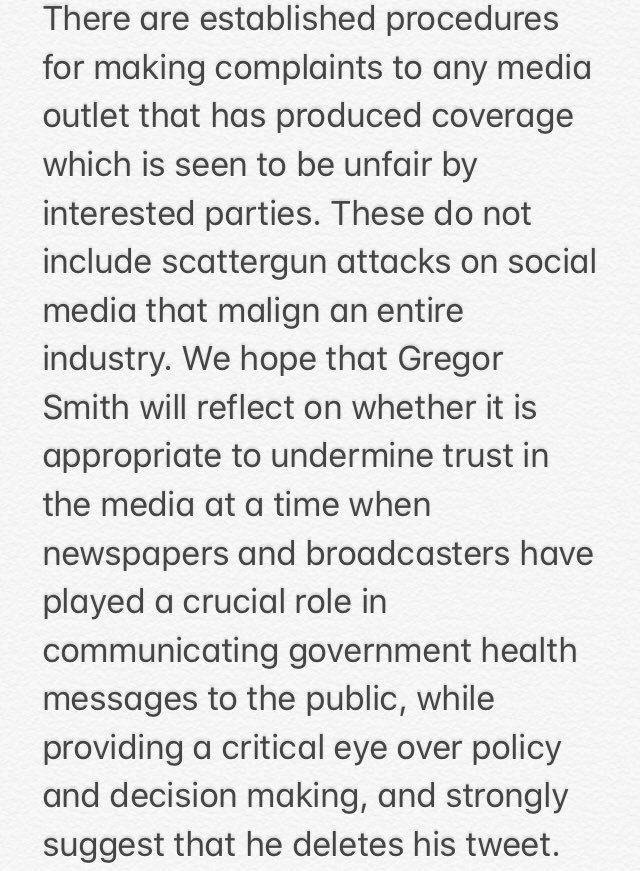 https://mobile.twitter.com/ScotParlJournos/status/1319316411387465729/photo/1
And at the next Coronavirus press conference:
https://mobile.twitter.com/gordonchree/status/1319349053658943488
Tricia is so right and lots of folk are seeing this shower for what they are.