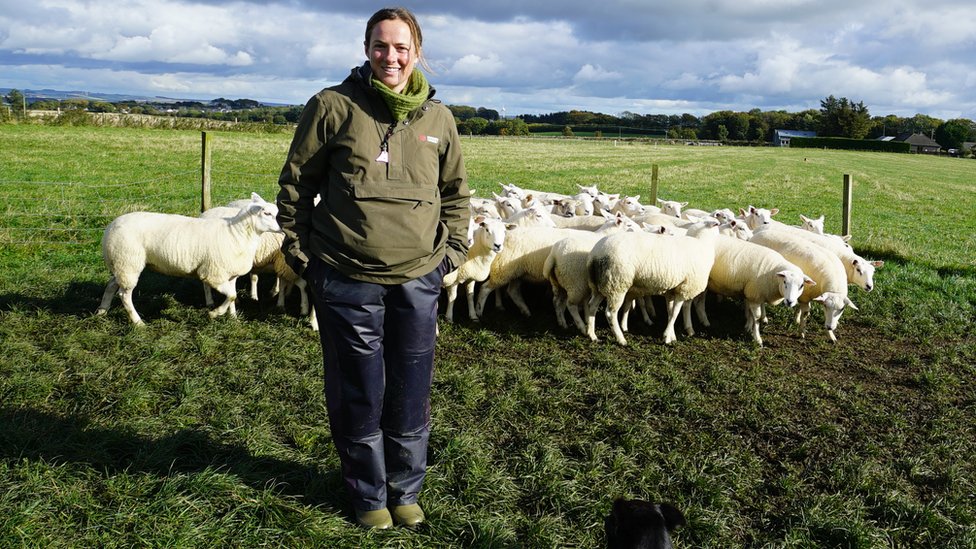 By stewartb
The recent BBC Scotland article by James Cook on Scotland's independence amplifies the views of one Aberdeenshire farmer who is reported as follows:
'…. Michelle ….. farms some 600 ewes and 10 rams (or tups, as they're known in Scotland). She opposes Brexit and worries about its impact but she does have concerns about independence which are practical and specific.
"I think we are better off staying [in the UK] and then we've got a louder voice to make trade agreements with other countries, not just the EU, but other countries as well".'
Source: https://www.bbc.co.uk/news/uk-scotland-54630729
Where to start?
What Scotland had but now has lost
Michelle mentions Scotland in the UK benefiting from a 'louder voice' in making trade deals and trade with the EU in the same sentence. But she must be aware that until recently Scotland already had free trade with the EU and, through membership of the EU, Scotland also until recently could benefit from the EU's trade agreements with so very many countries across the world.
See ALL the EU's various trading relationships: https://ec.europa.eu/trade/policy/countries-and-regions/ (including Japan!)
The map below is from 2017 so it still includes the UK. Scotland through Brexit has lost all of this preferential trade reach.
Scotland's 'voice' – its electorate – stated by a big majority that it wanted to keep what we had, to stay within the EU and so retain all the existing trade benefits. Scotland's 'voice' was over-ruled.
I wish we could ask Michelle: 'how is Scotland benefiting from the UK's 'louder voice' on trade?'
Brexit and beyond
Surely no-one can really believe, based on all available evidence, that the form of Brexit the UK is opting for is being influenced by the 'voice' of Scotland, no matter how loudly we might try to shout?
And surely no-one can really believe that the terms of the trade deals that the UK is seeking to conclude now and in future will be influenced by the 'voice' of Scotland. Shouting loudly into what is for Scotland effectively a democratic 'void' In Westminster and Whitehall will be to no avail.
I wish we could ask Michelle: 'how in the form of Brexit and the formation of new trade deals is Scotland benefiting from the UK's 'louder voice' on trade? How is the UK's 'loud voice' going to make up for all we've lost in term of EU trade relationships, by when and at what cost?"
It's not just Scotland's voice being ignored
This shared by the Trade Justice Movement (TJM) on Twitter (@TradeJusticeMov) this week is notable in showing up the lack of 'voice' – of influence – even the UK's democratically elected institutions are permitted on UK trade deals.
"Hi
@trussliz
– it took us a week, but we fixed that scrutiny comparison table for you. When you include the EU and the US – our two largest trading partners – the UK's scrutiny processes suddenly don't look so good."
The chart below from TJM compares and contrasts democratic oversight arrangements on trade deals in different countries.
So I wish we could ask Michelle: 'where does the UK's louder voice get us within the UK when even the Mother of Parliament will be shouting into an accountability void!'
BREXIT to take back control – but who is in control? How effective can Scotland's 'voice' be in any of this?
Nation states like Scotland have a loud enough voice in trade anyway
And finally, how do nations states other than the UK cope in making their 'voice' heard in international trade? We could provide Michelle with many examples but here are a few to be going on with.
Iceland and the other EFTA countries
"Iceland is a member of the European Economic Area. The Agreement on the European Economic Area, which entered into force on 1 January 1994, brings together the Member States of the European Union (EU) and the three EEA EFTA States — Iceland, Liechtenstein and Norway — in a single market, referred to as the "Internal Market".
Within EFTA, Iceland along with its other small country members also enjoys this (according to the EFTA website):
"The EFTA Member States are Iceland, Liechtenstein, Norway and Switzerland. The four EFTA States are competitive in several sectors vital to the global economy and score among the highest in the world in competitiveness, wealth creation per inhabitant, life expectancy and quality of life."
And in addition to most having free trade access to the EU via the EEA, all the EFTA members have many other preferential trade agreements across the world in their own collective right (see summary map below from the EFTA website) .
I wish we could ask Michelle: 'is this evidence enough for you of the effectiveness of the 'voice' of countries not so unlike Scotland in trade agreements?'
Not enough? Well what about this?
2. New Zealand's international trade relations
New Zealand has multiple free trade agreements, including with China and South Korea. New Zealand is also a member of the Comprehensive and Progressive Agreement for Trans-Pacific Partnership (CPTPP), a free trade agreement involving New Zealand and 10 other countries in the Asia Pacific region – Australia, Brunei Darussalam, Canada, Chile, Japan, Malaysia, Mexico, Peru, Singapore, and Viet Nam.
See: https://www.mfat.govt.nz/en/trade/free-trade-agreements/free-trade-agreements-in-force/
New Zealand is currently negotiating for a "high quality, comprehensive" free trade agreement with the European Union, "one of the world's largest trading entities". Negotiations were formally launched in June 2018.
And for perspective, the EU is already New Zealand's largest trading partner with which it does not yet have a free trade agreement. Around 11% of NZ's total trade in goods and services is with the EU.
See: https://www.mfat.govt.nz/en/trade/free-trade-agreements/agreements-under-negotiation/eu-fta/eu-nz-free-trade-agreement-overview/
And all this achieved by wee NZ located remotely on the far side of the world!
I wish we could ask Michelle: 'is this now evidence enough of a smaller country's 'loud' voice in international trade?'
And on and on and on we could go!
We could offer up lots more examples of how smaller independent countries across the globe have found an effective 'voice' to undertake international trade appropriate to their own interests despite not being within the UK's 'precious union'!
I wish finally we could ask Michelle: "why would Scotland, once independent, not be able to achieve this too?"
I acknowledge that many in Scotland will take a different position from me on self-determination for Scotland. The frustration is when folk seek to exert influence by offering (evidence-free) economic opinions which are then aggregated and amplified uncritically by BBC Scotland journalists but which candidly, don't stand up to much scrutiny!