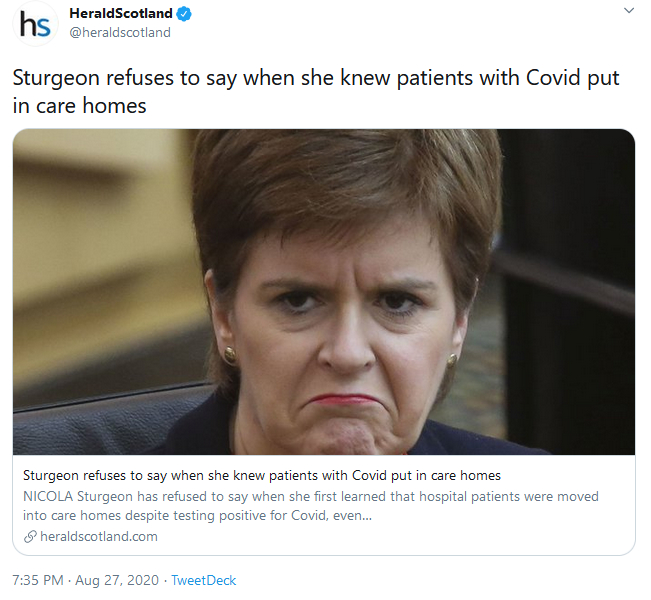 Maintaining that putrescent tradition in Scotland's media (below), the Herald attempts to shoot itself in its gout-ridden foot with the above. They may have topped this earlier challenger for stinker of the week:
The First Minister has, of course and repeatedly, remind questioners that politicians set principles and highly qualified professionals interpret them in the context of individual cases. Everybody knows that and it's apparent in the high levels of trust for those professionals:
Where are the politicians? Well, clearly below the car salespeople in this US study. That reminds me, where is Jackson Carlaw?
Is any politician in the UK trusted by most of the people right across the UK? Well, just this one: