From the Times today:
Thousands of cars a day are crossing the Scottish border from the north of England where coronavirus is again spreading in the community, official figures show. Drivers can still travel freely throughout the UK despite increasingly divergent restrictions, infections and deaths across the nations and regions.
The First Minister announced today that the Scotland-wide R number has fallen to between 0.6 and 0.8. In Scotland's rural border regions it is thought to be even lower.
However, a steady flow of traffic, unchecked across the border, is putting Border communities at risk after reports that the R number in the adjacent North-West of England may have tipped above , triggering increased spread of infection. Indeed, recent data from Cambridge University suggest that all of England is at risk of increased infection: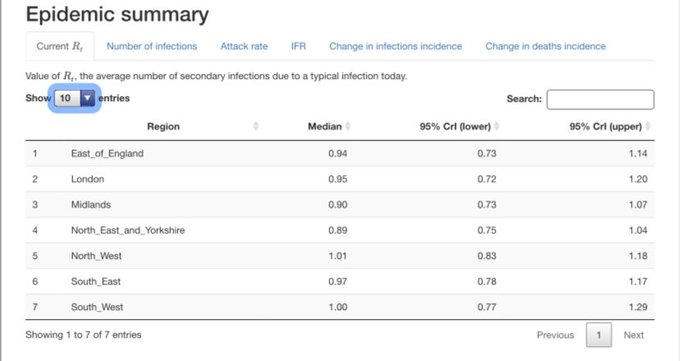 These worrying data may be a consequence of the VE celebrations four weeks ago.