In an unscripted moment, Laura MacIver referred the FM, technically correctly, as 'our leader.'
OMG
A wee slip I guess but nowhere near enough to make up for Sarah Smith's clear bias in the other direction:
Gerry Hassan has tweeted with mastery of understatement on Sarah Smith's latest reveal:
The spin of @BBC Scotland Editor Sarah Smith on the independent #HamiltonReport completely clearing Nicola Sturgeon saying this "will allow her to claim she has been vindicated." Not a good look from the BBC or Smith.
Mean, grudging, foul-smelling, I'd say.
Anyhow, I make this the 7th offence in just over a year. She keeps sort of apologising, PQ colleagues say she's being bullied by the Nats, and she goes on to do it again.
Here are my previous six best:
I'm grateful to https://twitter.com/PWMartin_Leith for some of these these reminders.
In November 2020, she told BBC 1:
Also in November 2020 she platformed one barber to tell us that the Scottish Government's pandemic strategy was 'Rubbish!' and undermine compliance:
In June 2020, she clearly enjoyed this one: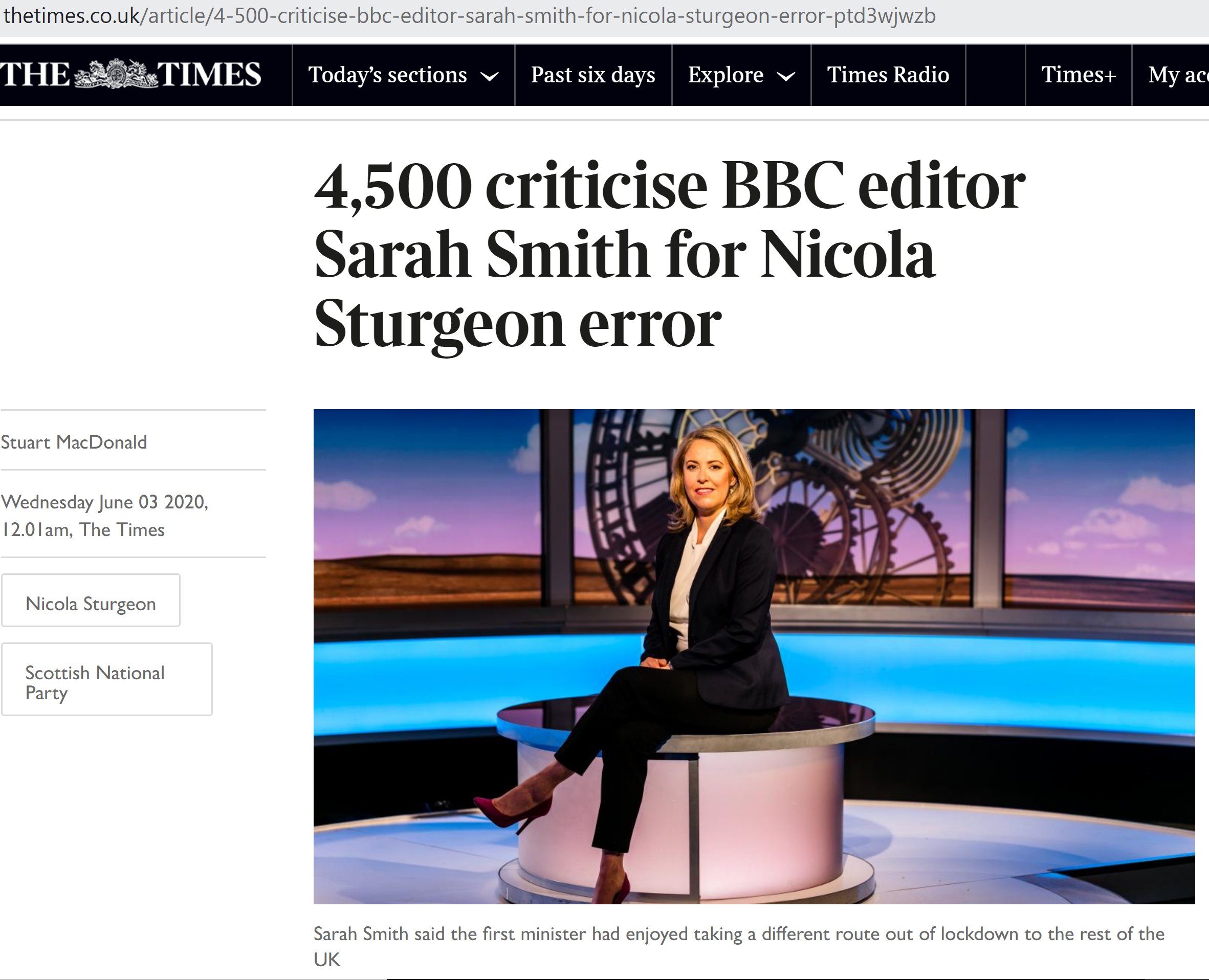 In February 2020, she lied:
In July 2019, on drug treatment and the blanket refusal to allow safe injection spaces, she told us that, 'of course it's VERY convenient for the Scottish Government to argue that they're being hampered by Westminster.'
In January 2018 she knew fine what she was doing: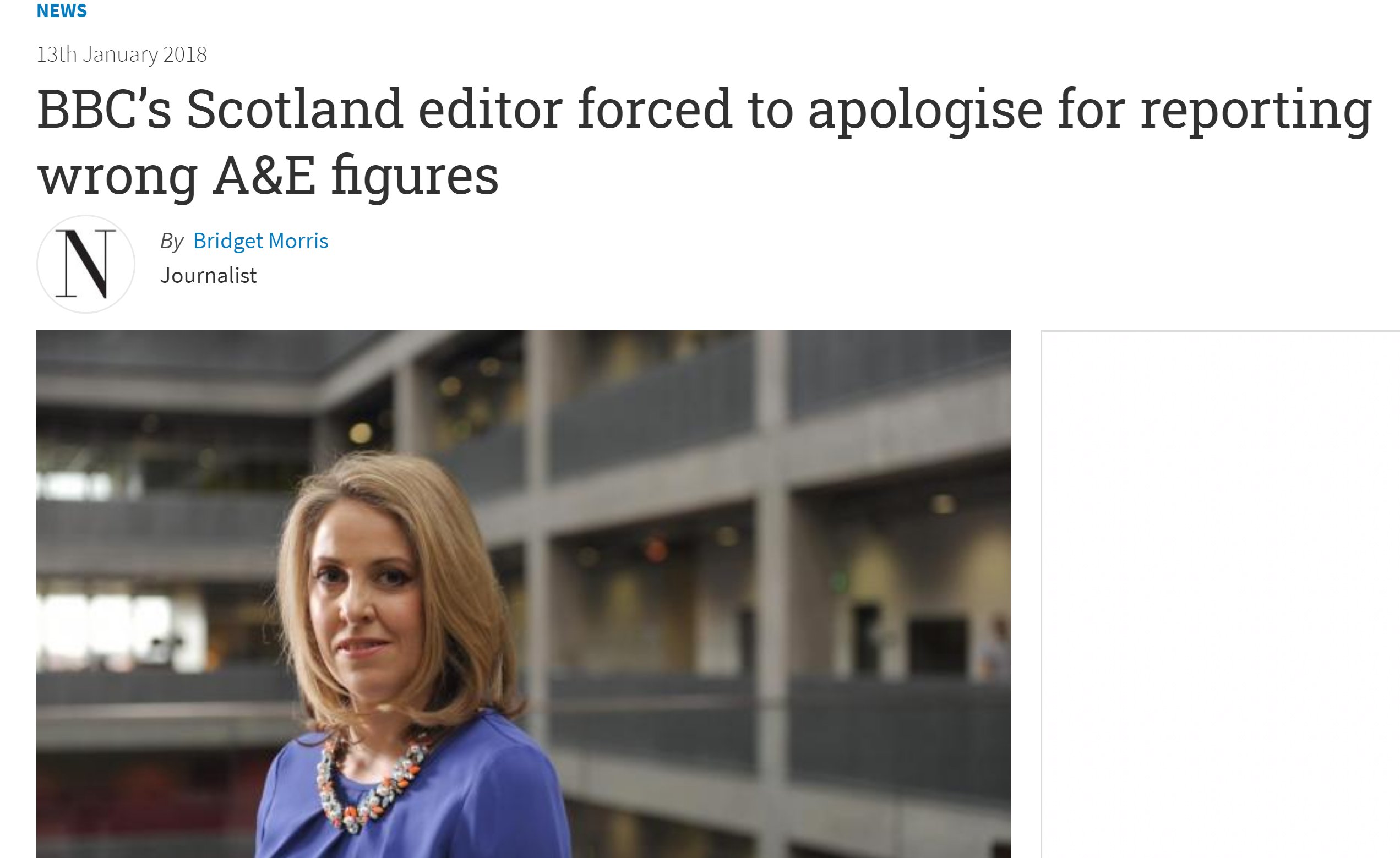 There's more but, I'm tired.
Light relief now:
BREAKING: Sarah Smith reacts to the news that Nicola Sturgeon did not break the ministerial code pic.twitter.com/pSDO4v6Jdd— indy swim
(@indy_swim) March 22, 2021