Matt Hancock's metaphors are murder but I suppose a diet of wallaby willies may have infected his brain.
The facts, clearly not of interest to most former Tory ministers tell no lies.
The situation in Scotland compared to that in England, just as Hancock was moved on from Health Secretary, in late 2021:
The lowest infection rate in the UK, over the whole pandemic, by some way.
The lowest current infection rate by an even bigger gap as the new variant arrives.
The highest vaccination rate for all three vaccines but especially the booster jag.
The second lowest death rate, 25% lower than England, saving more than 3 000 lives.
From the WHO: England actually does relatively well coming 8th out the 31 surveyed but at only 68% of deaths averted by the vaccine programme, Scotland did 26.4% better.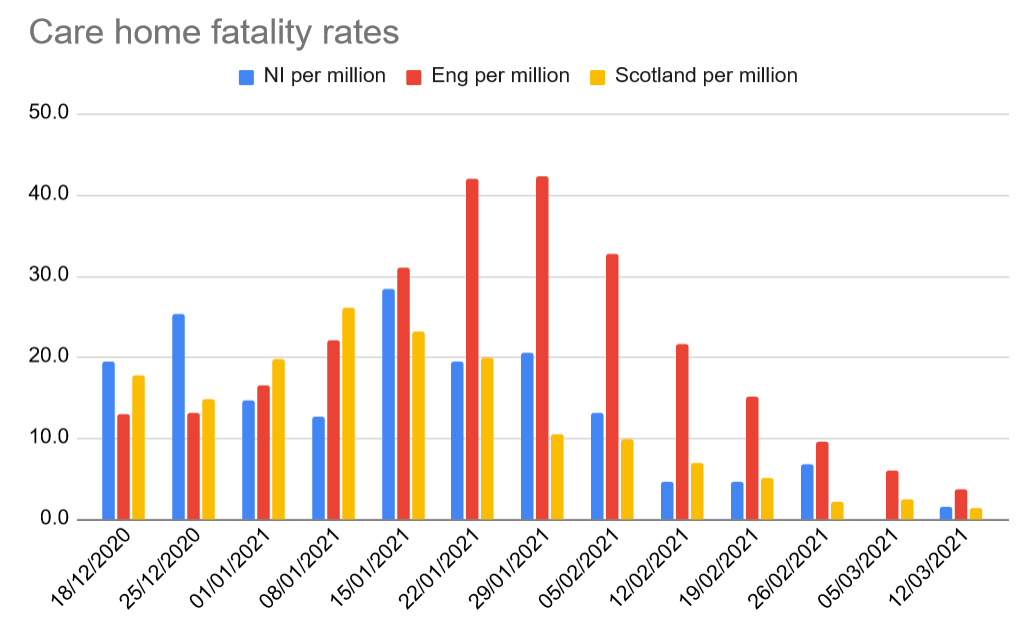 The lowest death rate in care homes in the winter of 2020/21 due to following the JCVI vaccination guidelines fully, unlike England.
Finally, the second-lowest death rate in care homes in the first wave (April 2020), well below that in England:
Research from the University of Stirling, published in August demolished the first argument:
Care homes in England experienced the highest increase in excess deaths at the height of the COVID-19 pandemic compared to those in the rest of the UK, according to new research. A study – co-ordinated from the University of Stirling's Management School – found that care homes in England recorded a 79 percent increase in excess deaths, compared to 66 percent in Wales, 62 percent in Scotland and 46 percent in Northern Ireland.
https://www.stir.ac.uk/news/2020/august-2020-news/care-homes-in-england-had-greatest-increase-in-excess-deaths-at-height-of-the-covid-19-pandemic/
Other sources:
https://coronavirus.data.gov.uk/