Doing the Scottish Cons' work for them, pretending the FM is a barrier to popular demand, the Times, Telegraph, Express and Metro tell the story that fits the Unionist agenda and deliberately ignore a huge piece of news:
With the latest developments in Scotland's offshore wind industry, our renewables revolution is powering ahead.

Billions will be invested in high quality green jobs and Scotland's just transition to net zero, as 17 new offshore wind projects got the go-ahead.

The 17 new offshore wind projects, announced as part of the ScotWind auction, have a combined potential capacity to generate up to 25GW (gigawatts) of energy.

For perspective, the current capacity of offshore wind in Scotland is almost 2GW – and another 8.4GW in construction or advanced development.

https://www.snp.org/massive-investment-in-scotlands-offshore-wind/
The total 35GWh would be enough for all of the UK's roughly 30 000 homes and, of course, far, far more than required for Scotland's 2.3 million homes. What would we do with the surplus? Sell it to the rUK? I know some Con MPs say England huffily wouldn't buy our electricity any more. French/Chinese nuclear or Russian gas?
Only the National reports this huge news positively: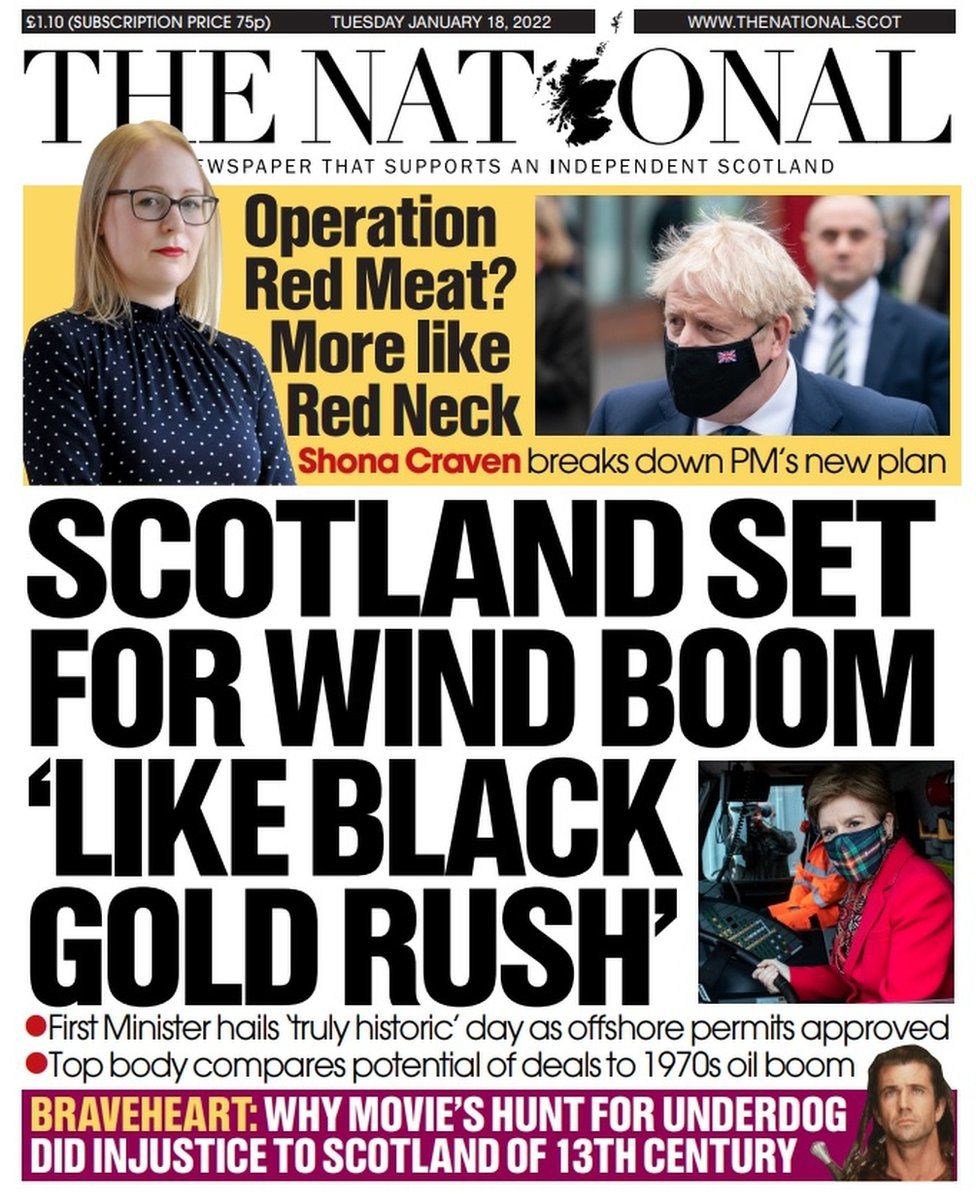 The Scotsman reports it but talks it down, as they would: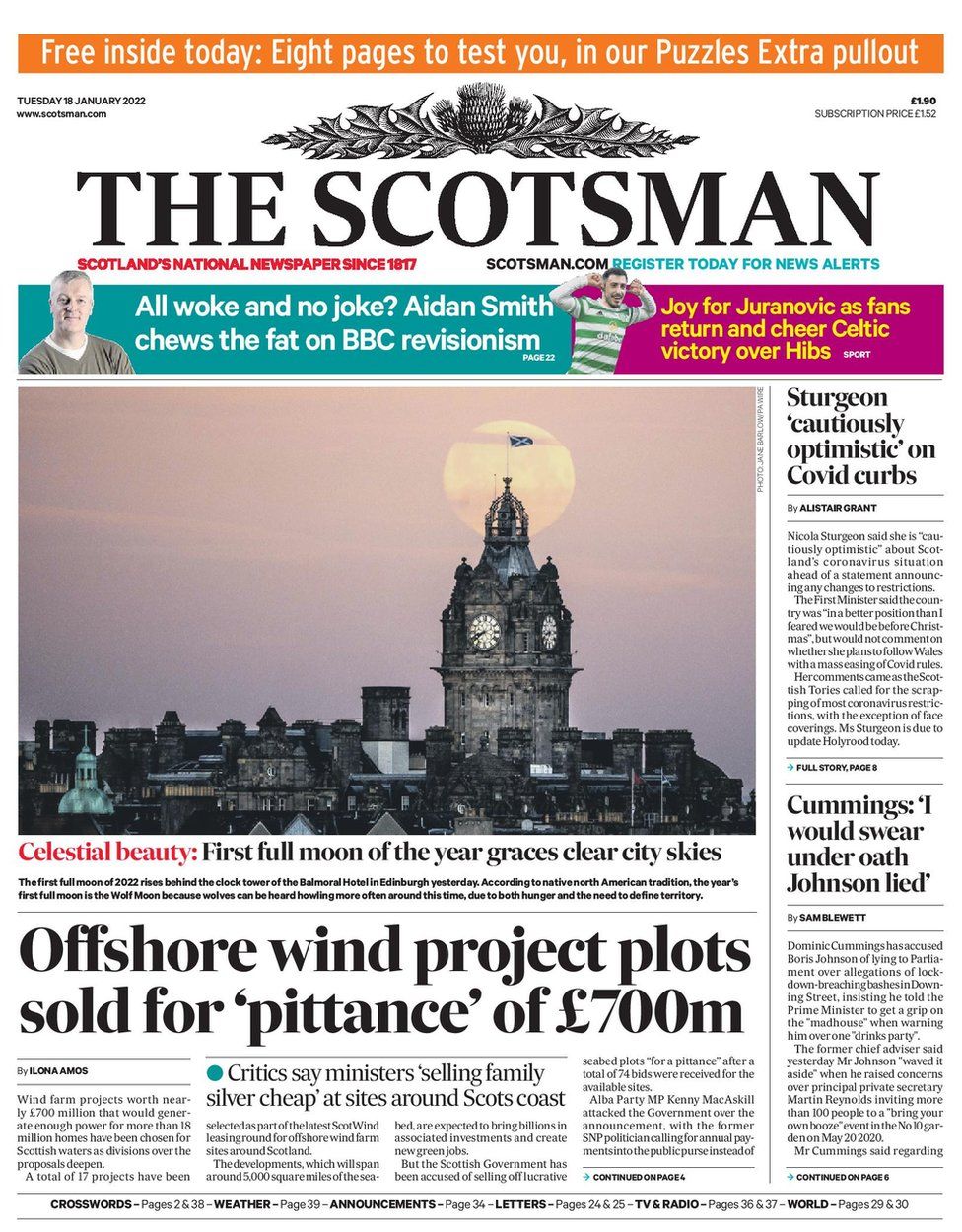 BBC Scotland does tell us, of the 17 projects:
They have a combined potential generating capacity of 25GW – well above the expected auction outcome of 10GW.

https://www.bbc.co.uk/news/uk-scotland-scotland-business-60002110
but prefers to lead on those Cons again: