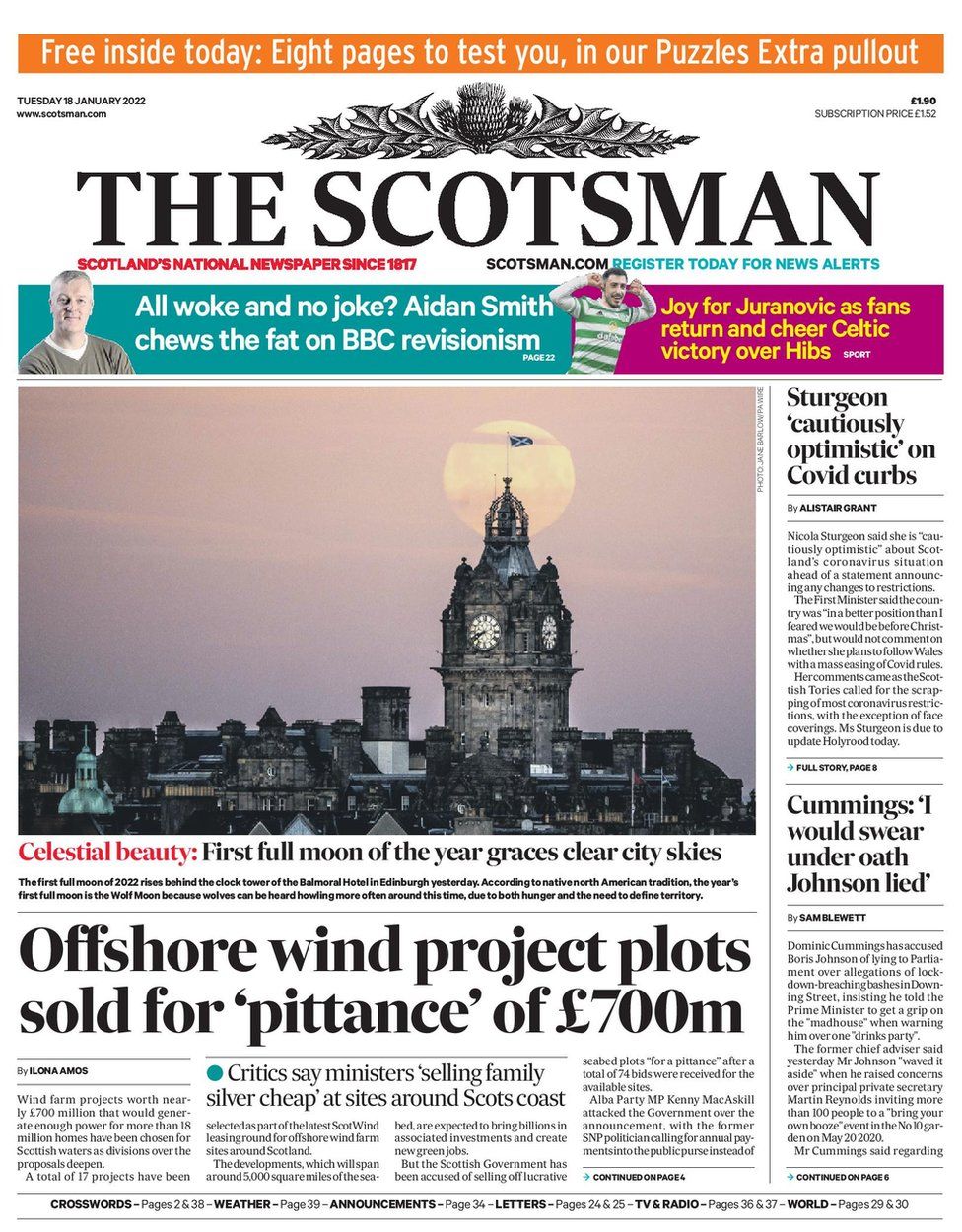 By Robert Martin
I noticed Robin McAlpine was critical as were Alba supporters, general theme was Scotland sold down river again. However I saw this on another site: BP announcing some positive benefits to NE Scotland
Following on to yesterdays fantastic announcement of £700 Million from the renewable energy leasing round going direct into Scottish coffers (since the law changed), with an estimated further £25 Billion investment and jobs to come over the next decade or so, BP one of the 17 successful bidders announcement today of new jobs and investment in Scotland…..
BP: As a result of the successful ScotWind bid, the partners will establish their operational centre in Scotland, and BP will make Aberdeen its global operations and maintenance centre of excellence for offshore wind, creating up to 120 new direct jobs. It is expected to contribute up to £40 million per year to the economy.
The offshore wind development will include investments in infrastructure, ports, harbours and shipyards, including the construction of four ships to support EnBW and bp's offshore wind projects across the UK, subject to technical and commercial due diligence. These new-builds will involve an investment of more than £100m and would be expected to support 500 associated jobs.
It also triggers additional investment in Forth Ports, who are creating Scotland's largest renewable hub at the Port of Leith, supporting up to 3,000 direct and indirect jobs in the Forth Estuary net zero corridor.
BP also intends to apply its integrated business model to use the clean power generated offshore to supply and significantly accelerate the expansion of its EV charging network in Scotland, to around 4,000 public chargers, by 2030.
Wonder if that will be reported by the Anglo-centric papers?