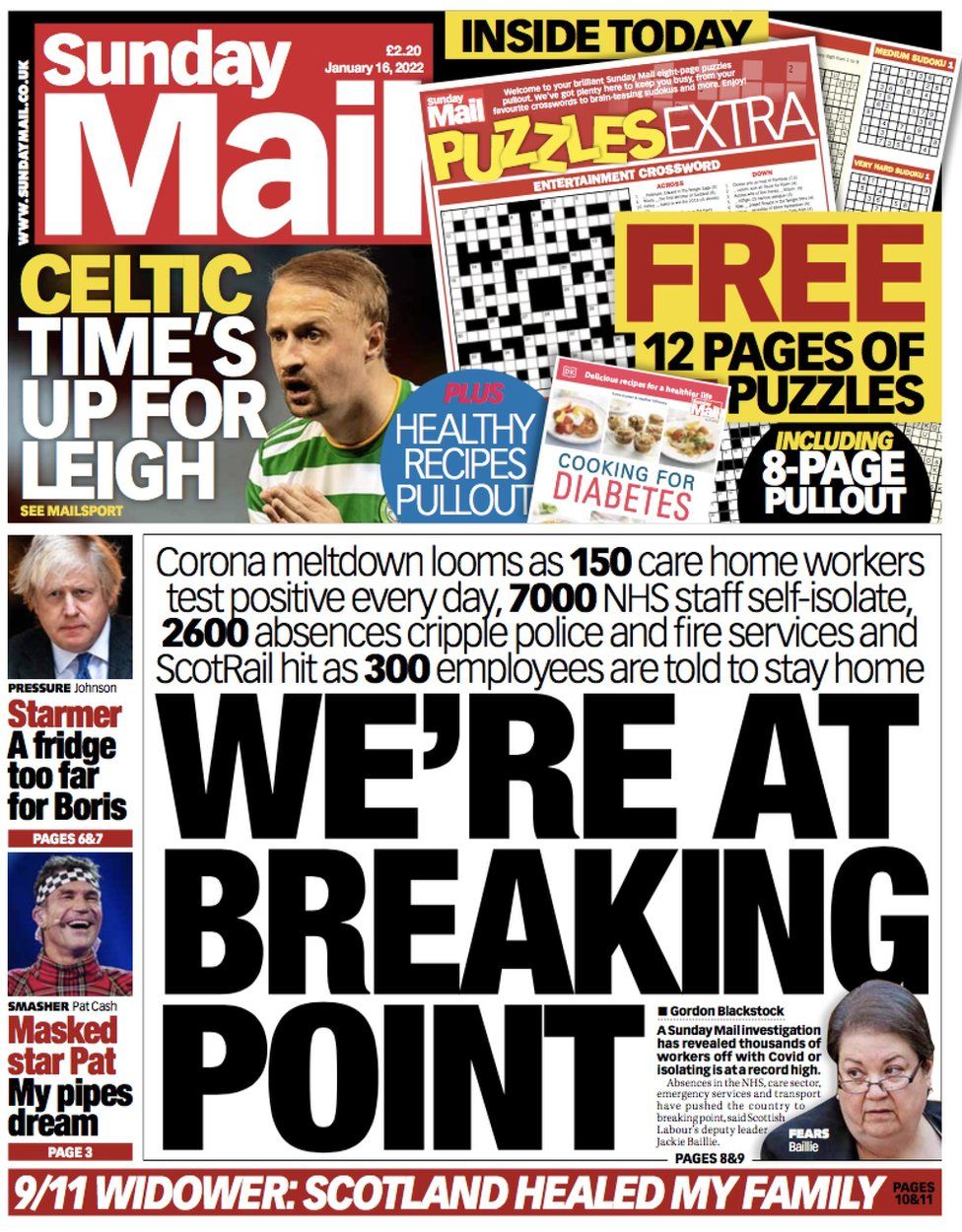 We've been here before, no bleedin' percentages, just some zeros to get you worried and then Jackie 'Trident' Baillie's face to send you into deepest despair.
To be fair, it's not just the SM, hardly any journalist will ever use a percentage because they are death to the dramatic headline. You need zeros, lots of them!
So, 150 care workers, every day? Yes, but that's mostly the same 150, off for 7 days and it's only 6.1% in week-ending 11 January, down from 9.1% the previous week.
7 000 NHS staff? Out of 160 000 so that's 4.3% and, as above, mostly the same 7 000 off for 7 days.
2 600 police and fire staff absences? Again the same people mostly doing 7 days isolation so really less than 400 staff off, from 22 000 police staff and 8 000 – peanuts%.
Scotrail, over 5 000 staff and 300 off to isolate? Do that one yourself.
And, infection levels currently in freefall, from 296 per 100K, 10 days ago, to 138 yesterday, the lowest in the UK.
And hospital admissions down for the last two days, from a peak, only 75% of the February peak, with ICU cases only a third.
Pressure, I agree? but 'breaking point?' Calm down, dear reader.
Sunday Mail, stop putting folk off calling for help! You'll kill somebody.