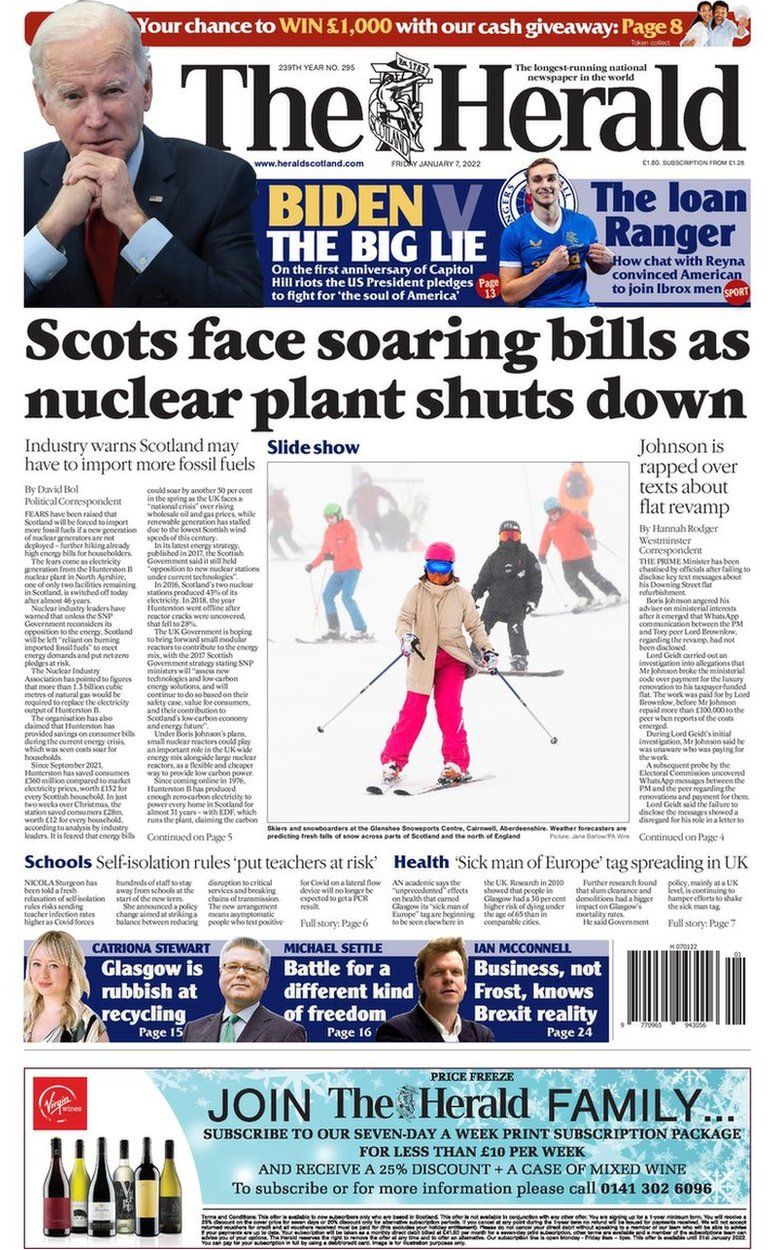 A clearly partisan case for nuclear energy is presented uncritically by the Herald – corporate backscratching rather than informing the public. You cannot trust this former newspaper.
Why would Scotland, once independent, never need to import any energy at all.
Apologies, regulars, but here it is again:
Scotland produces far more electricity and gas than it consumes.
With 8% of the population, Scotland produces 28% of the UK's gas consumption.
https://www.gov.scot/news/oil-and-gas-production-statistics-for-2019-1/
And on electricity, Scotland produces 97% of its electricity from renewables, compared to only 35% in the UK or that 25% of the UK consumption is transferred from Scotland.
https://www.thescottishfarmer.co.uk/news/19504045.scotland-reaches-renewables-top-three/
https://en.wikipedia.org/wiki/Renewable_energy_in_Scotland