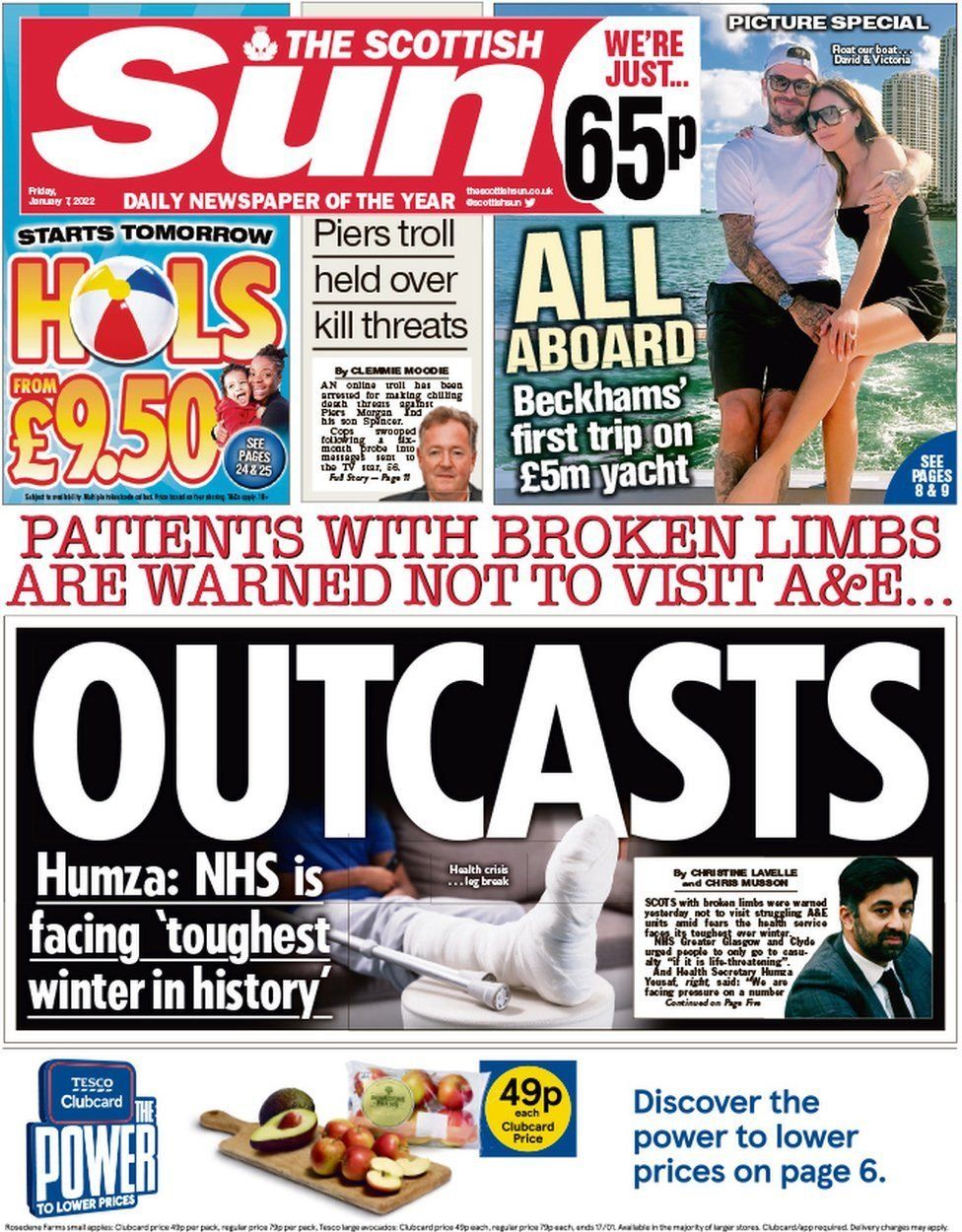 Like a ravenous rodent, Chris Musson, has pounced on Greater Glasgow and Clyde's request that those with 'without a very urgent or life-threatening condition' try to attend instead one of the board's three standalone Minor Injuries Units (MIUs) in Greater Glasgow and Clyde – the Vale of Leven Hospital, Stobhill Hospital and the New Victoria ACH.
The latter detail is, of course, kept off the front page, leaving readers to think those with broken limbs have nowhere to go other than their GP.
MIUs or Type 1 A&E, in NHS England, see more than a million such cases every month.