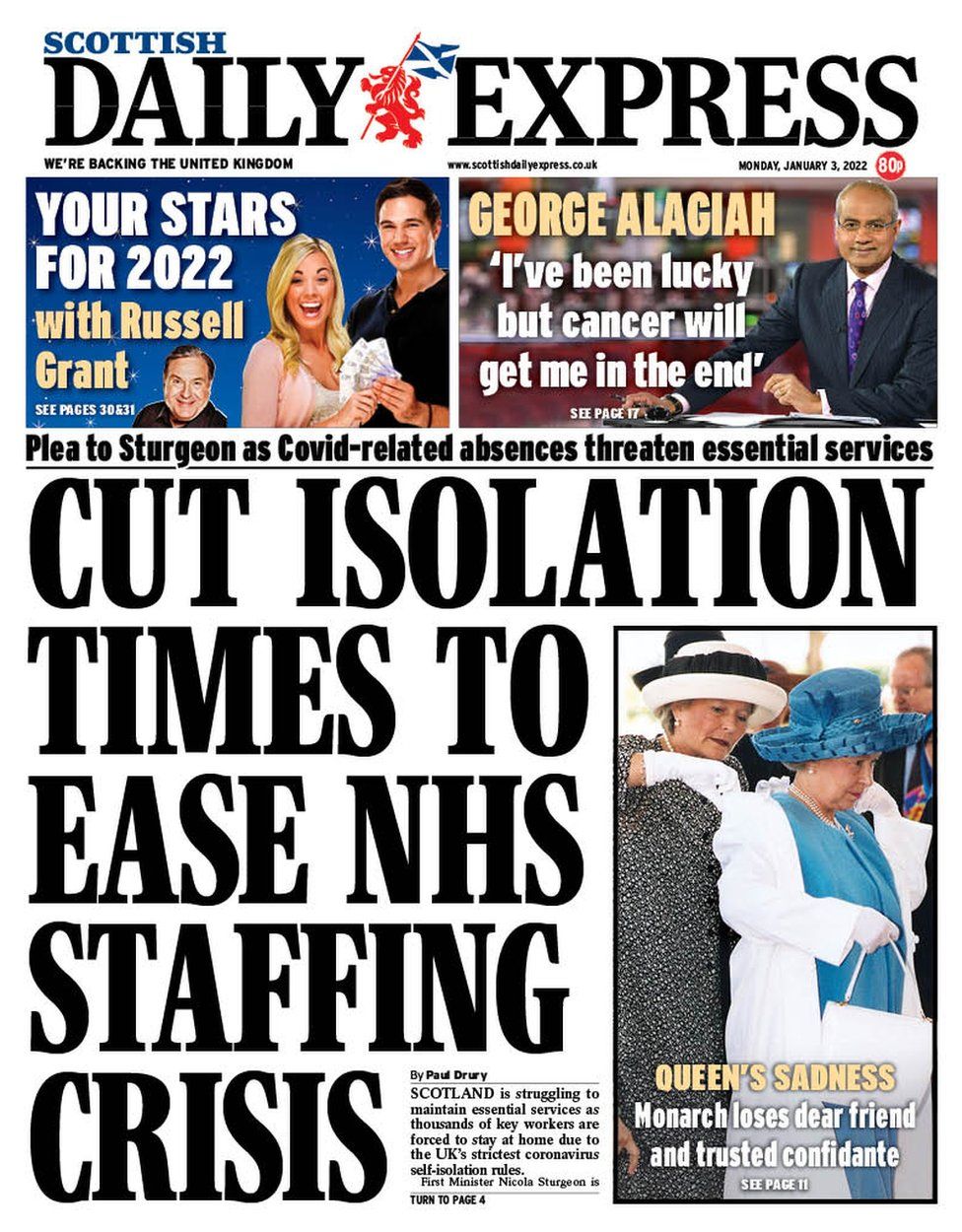 According to the supposedly Scottish Daily Express, Scotland is struggling to maintain essential services and Nicola should get on with following England on isolation times. The opposition to this from the BMA and the EIS is, of course, not mentioned, nor are the data:
Frontline staff absences are climbing and may have climbed further in the last few days but remain half of the figure in April 2020 and still significantly lower than in February 2021.
Hospital admissions are climbing too but remain less than half of the figure in February 2021 and still below those in October 2021. Notably, ICU numbers (36) are not increasing at all and remain at around only 20% of those in February 2021 (160).
The hospitalisation rate in England is around 60% higher and the death rate, though much lower than in previous waves, almost twice as high.
Cutting isolation times might well get staff back quicker but equally might fuel the spread of the virus.