On BBC 1 this morning, Rupert Clevely, owner of a 12 pub chain in London, does worry about the cost of new pandemic measures, but twice praises the Chancellor for all he's done for him.
There are no accusations levelled at the PM, no talk of ruin and closure.
BBC Scotland never find that kind of guy. They find this kind of guy:
Who are his two friends? I've seen them before.
He prefers not to thank the FM for all she's done. This is more his style: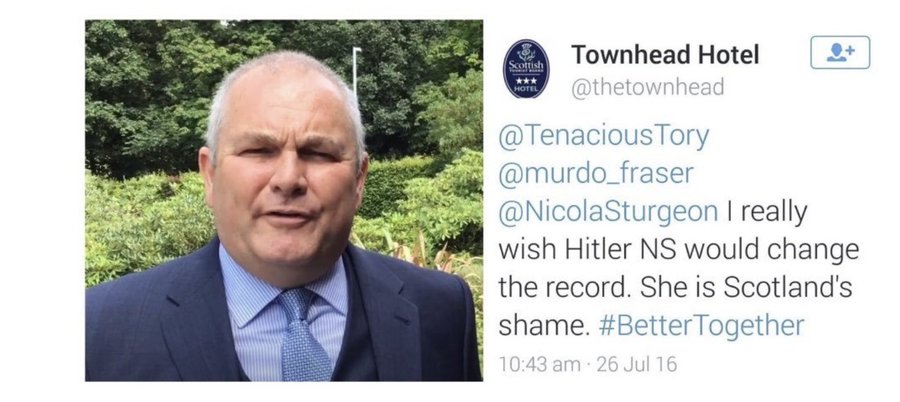 According to Alan Ferrier:
Stephen Montgomery, voluntary and unpaid spokesman of the self-styled "Scottish Hospitality Group" (SHG), formed as a small WhatsApp group a year ago. Their members employ about 6,000 people out of a total 90,000.

https://twitter.com/alanferrier/status/1452697892737720332
BBC Scotland choose him:

Are there no Stephen Montgomery-types in England for BBC 1 to interview. You bet there are but they're not wanted.