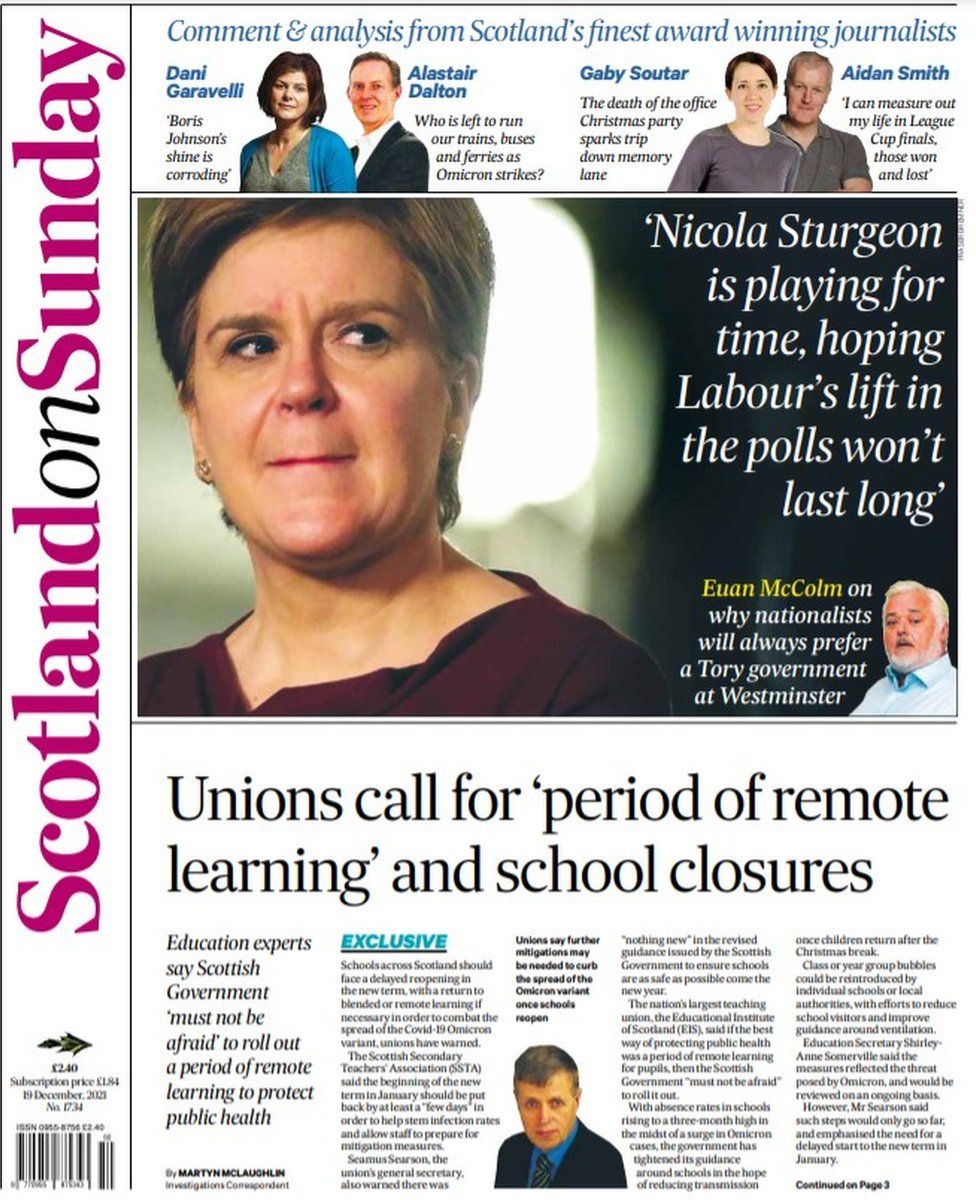 Euan McColm? Didn't he write Dirty Old Town?
McColm thinks a Labour resurgence will challenge the SNP. He misses at least three things.
First, the disaster of the Shropshire by-election, for Labour (less than 10%), means that creeping ahead of the creeps in the polls will, at best, put them into a position of needing the Lib Dems and the SNP to govern.
https://skwawkbox.org/2021/12/17/guest-article-a-post-mortem-of-labours-n-shropshire-disaster/
Second, the good folk in Labour who moved to SNP are not going to jump back to a party that is only Labour in name but essentially Tory in actions.
Third, Starmer and Sarwar, knighted and obscenely rich, have so little appeal in Scotland, going by the polls, that the SNP seem more likely to wipe the board than face any losses from Labour's empty pool of talent.
It turns out the 'education experts' are mostly, Seamus Searson of the tiny SSTA, teacher union but I agree entirely. Done properly with commitment by teachers, flexible or blended learning can be very effective.
Young people today are already fully-adapted to learning independently with their smart phones, tablets and laptops. One-to-one teaching via zoom is still necessary when they meet obstacles to understanding, for which there is not already a Youtube video they can watch at their own pace and repeat as necessary.
'Remote' is not a good name.
The Open University does it fantastically well. Get them in to design the course materials using the funds from a justified reduction in staffing in schools.