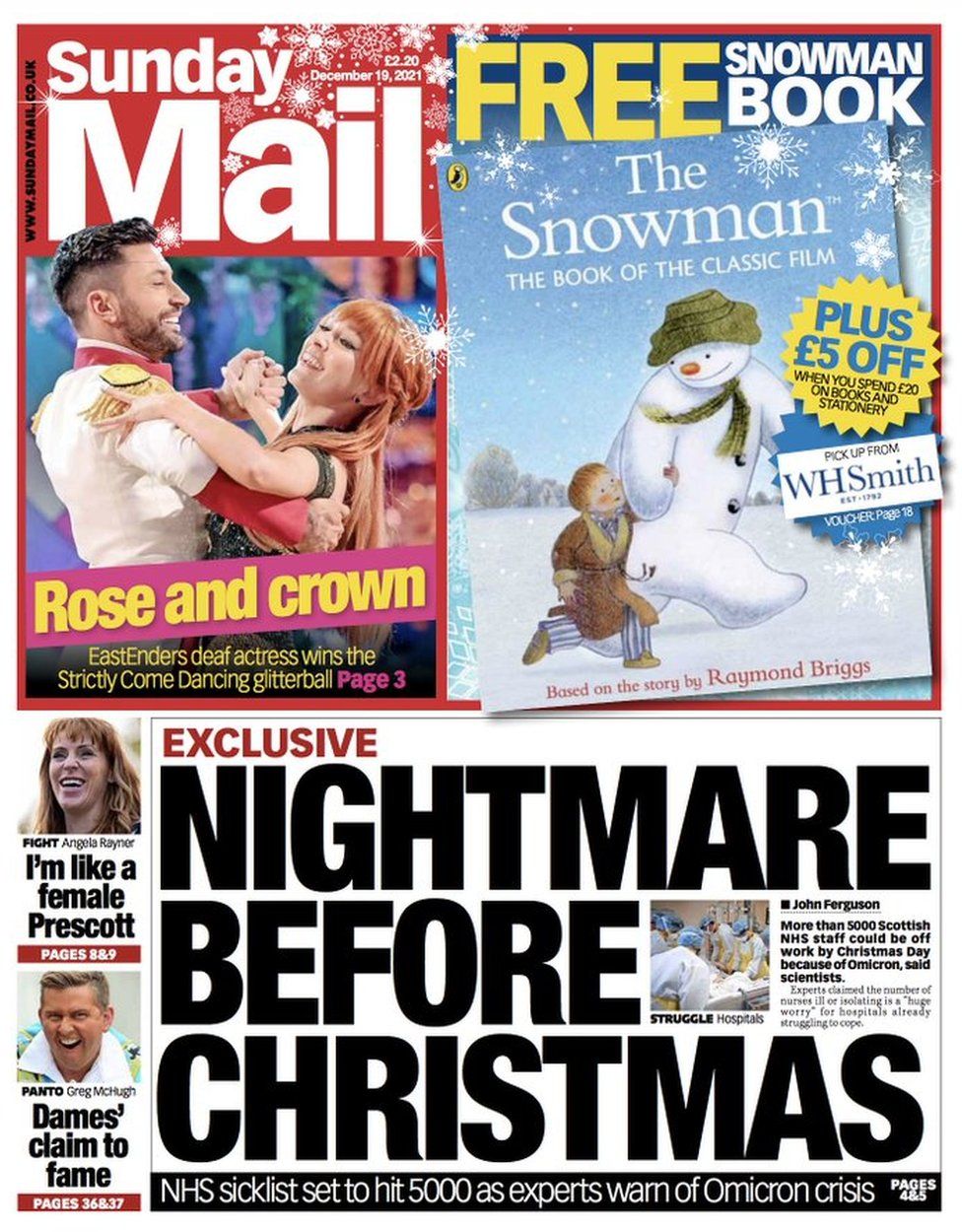 I won't be buying the SM to find out where they got the 5 000 figure from but I can find accurate data:
There was an increase in week-ending 14 December of around 200 nursing staff just as there was in September, January and July 2020. I feel sure the SM wants us to imagine 5 000 missing nurses and not GMB porters.
At no time have nursing staff absences reached 5 000 and a one week change is not evidence of a major trend.
Remember also, NHS Scotland has 50% more nurses than NHS England so with 5 000 off we'd still have more.