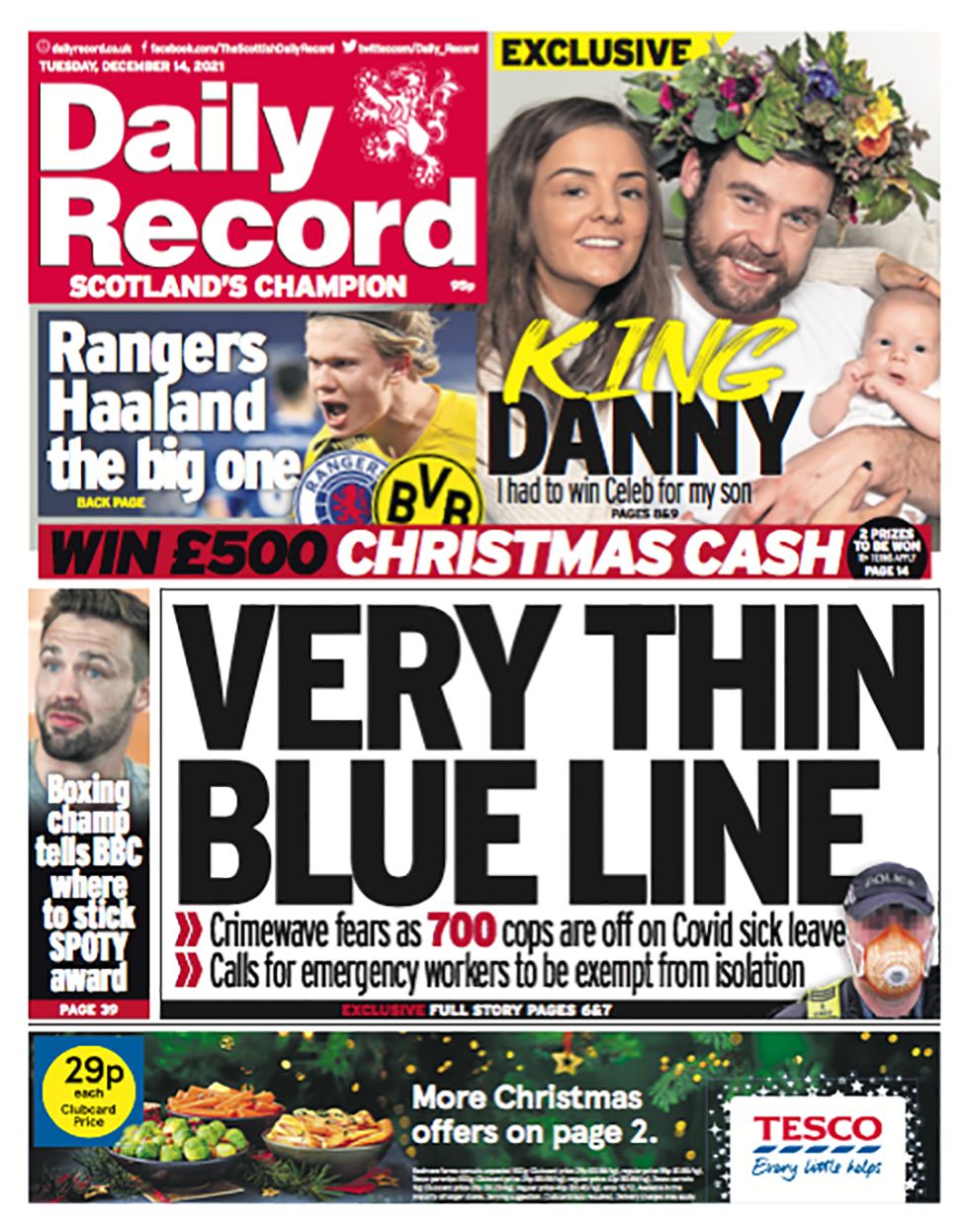 I wonder who is having the fears of a crimewave?
The Scottish Conservatives' shadow community safety minister Russell Findlay said: "These absence rates, although unconfirmed, are concerning.

"The thin blue line is already severely stretched and the last thing anyone wants is a reduction in officers leading to a Christmas crimewave.

"If there's any risk to the delivery of operational policing, people deserve to know. The SNP government must give urgent consideration to exempting officers from the new self-isolation rules."

https://www.dailyrecord.co.uk/news/scottish-news/police-scotland-hit-deluge-coronavirus-25689811
Scotland's crime has been plummeting for years now, we have 17 283 police officers, with only 700 of sick due to Covid.
There are only 223 officers per 100 000 people in England and Wales but 315 officers per 100 000, in Scotland:
https://www.gov.scot/publications/recorded-crime-scotland-2019-2020/pages/3/