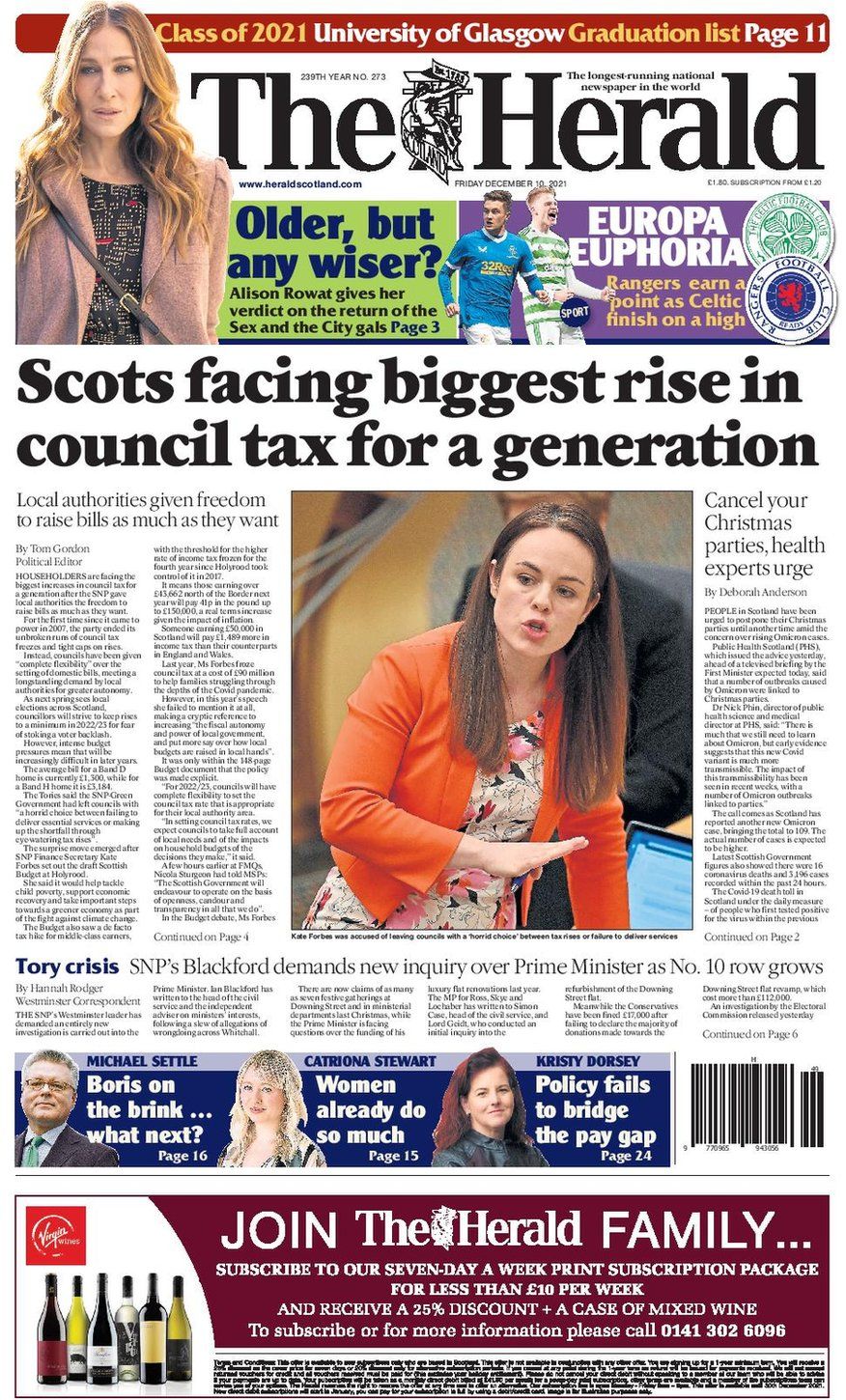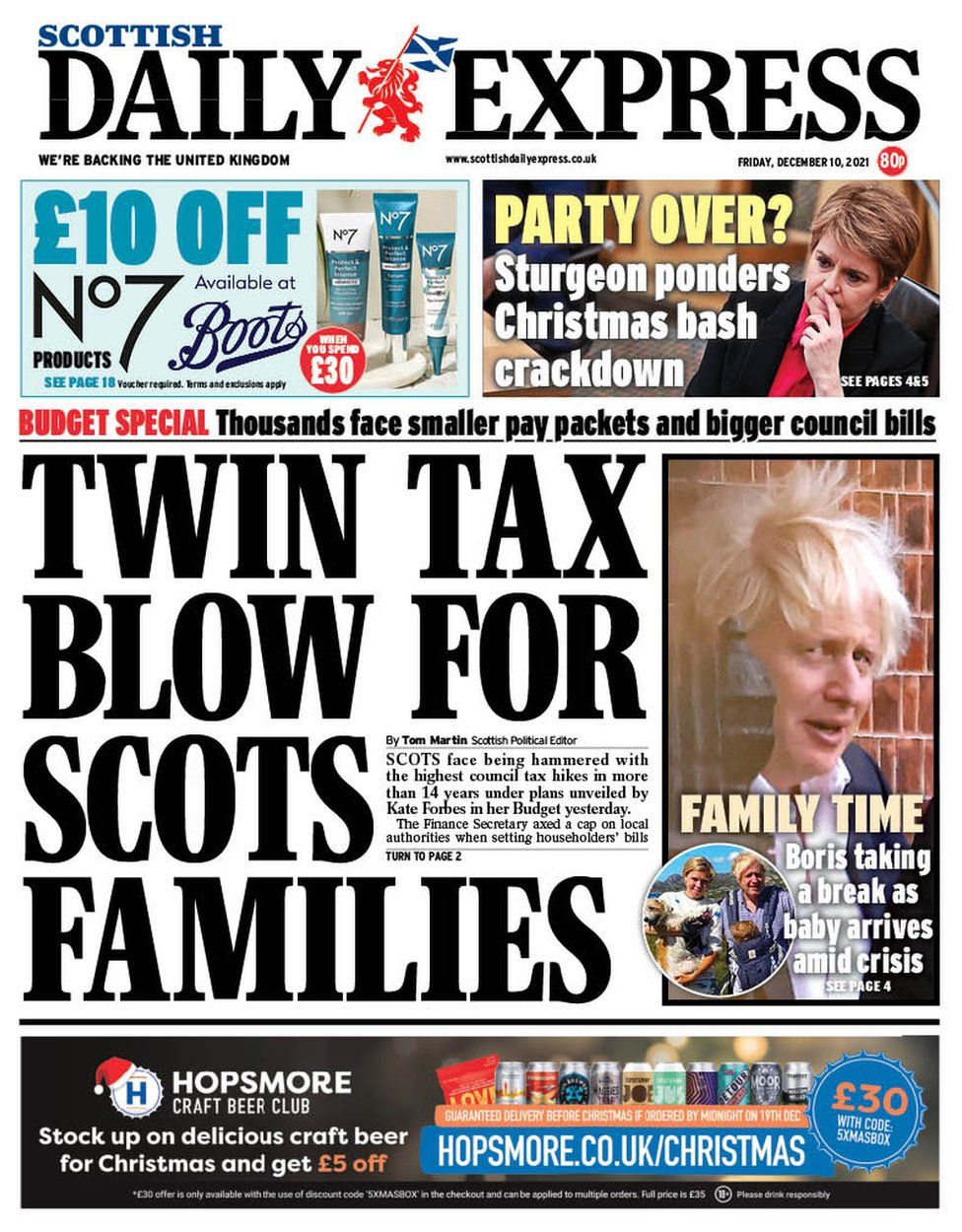 They're all over this. On the one hand the SNP is punishing you with tax increases and on the other, offering care workers a measly 48% pay rise. No thinking joined up there, ever.
There is no actual figure to justify the 'biggest rise in a generation claim.' What local party will try that knowing they're out on their necks if they do?
'Freedom to raise bills as much as they want?' They want to stay in power.
After 14 years of freezing and limiting council tax increases, to control the free-for-all that Labour permitted for their pals in the councils, any increase will inevitably seem large.
What's the other blow for families? Tax!
From the IFS in April 2021:
The Scottish Government has used its devolved tax and benefit powers to craft a more progressive system than is in place in the rest of the UK. On average, taxes are higher for high-income households, and benefits more generous for low-income [56%] households.

https://ifs.org.uk/publications/15399
The budget this time continues in the same direction. Why?
Fighting poverty, investing in economic recovery and fighting climate change. Which of those do the majority of Scots not want their government to prioritise?
If they're not popular, we'll see the result in the polls. The last predicted a complete, 100% wipe-out of all the other parties to send 59 SNP MP's to Westminster.