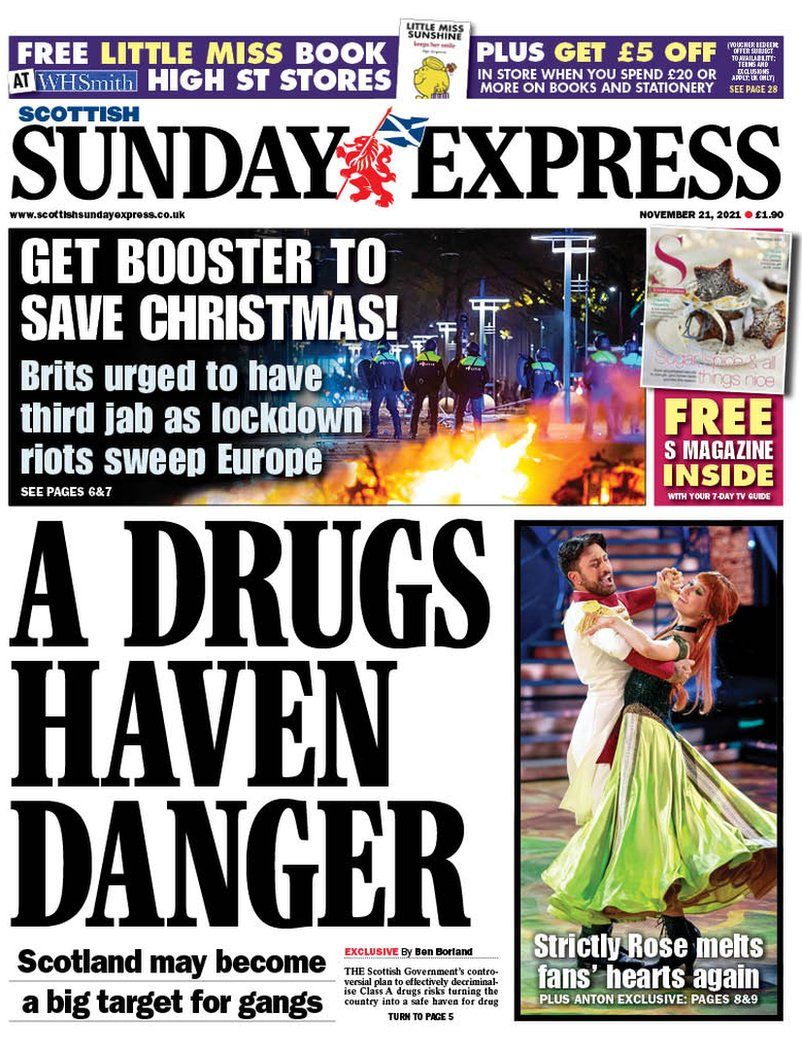 You'd have to laugh if you felt sure Express readers could read this properly.
Here's what President Obama's adviser, Professor Keith Humphreys said:
Changes in criminal law are ambiguous signals that different people interpret in different ways, and this may be what happened in Portugal when they eliminated criminal penalties for drug use, even though they kept trafficking illegal.

However, for reasons of geography, Scotland is a less attractive entry point to European drug markets than Portugal, so it's less likely traffickers would increase their business in response to this change in the law, even if they interpreted it as a signal that Scottish police are no longer going to take drugs seriously
Get it? It's not likely.
Here's how Jamie Greene, Shadow Justice Secretary read that:
the warning "confirmed the party's worst fears" and called on the Nats administration to reconsider.
And, look at this wee comment after the prof's comments, or by him (?):
The Portuguese system is massively different from what is being proposed in Scotland.

Anybody caught with any illegal substance – no matter whether it is cannabis or cocaine – is arrested and taken to a police station where the drugs will be weighed.
Whose idea was this? Lord Advocate Dorothy Bain QC. What does she say? The Express don't ask her.
Here's what she said:
I have decided that an extension of the Recorded Police Warning Guidelines to include possession offences for Class A drugs is appropriate. Police officers may therefore choose to issue a Recorded Police Warning for simple possession offences for all classes of drugs.
In confirming the extension, I wish to make four things clear:
Firstly, the scheme extends to possession offences only. The scheme does not extend to drug supply offences. Robust prosecutorial action will continue to be taken in relation to the supply of controlled drugs.
Secondly, Recorded Police Warnings do not represent decriminalisation of an offence. Recorded Police Warnings represent a proportionate criminal justice response to a level of offending and are an enforcement of the law.
Thirdly, neither offering nor accepting a Recorded Police Warning is mandatory. Police officers retain the ability to report appropriate cases to the Procurator Fiscal. Accused persons retain the right to reject the offer of a warning.
Finally, neither offering a Recorded Police Warning nor reporting a case to the Procurator Fiscal prevents an officer referring a vulnerable person to support services.
You can read the full statement here:
https://www.copfs.gov.uk/media-site-news-from-copfs/1983-lord-advocate-statement-on-diversion-from-prosecution
It's reading-age 12 or above, so may explain the confusion displayed by the Express writer and Greene.