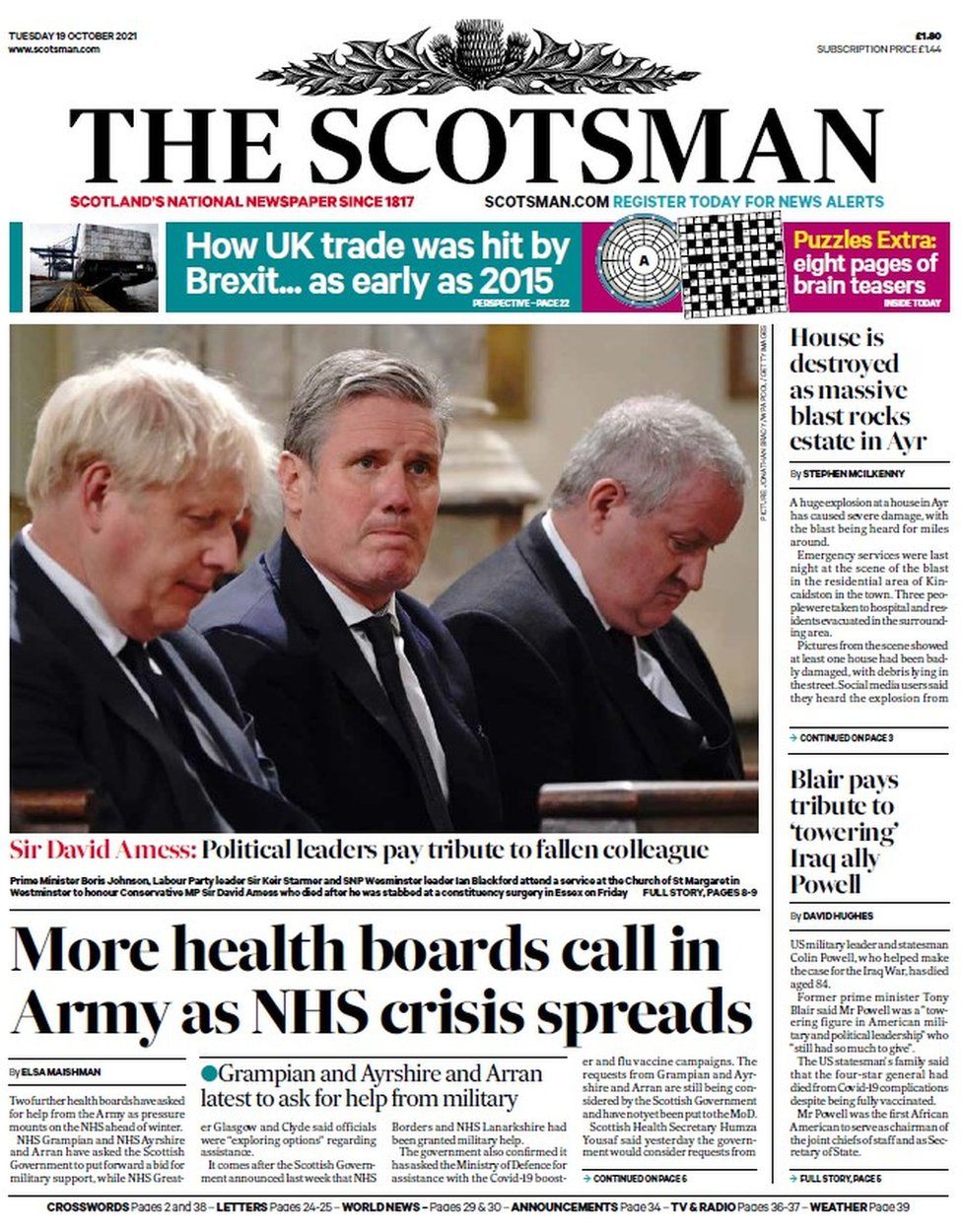 The health board manager's crisis is clear. If they don't call in the Army now, they'll be blamed for any and all delays and for not having called in the Army to help. It's what you do now.
The facts don't matter. They never do with our media and they often don't in our institutions too.
In total, were looking at less than 200 soldiers across the whole of Scotland. That's a boost of only 0.12% to rescue the NHS? It's a PR stunt launched by the Tories.
None of the drivers can do emergencies. That's right, none. They can take old folk home from hospital, if they can find the way in a strange area. Taxi drivers normally do that, paid for by the health board. Cheap?
Only a handful are nurses. Three for North Lanarkshire. Three! There are 55 000 nurses in Scotland.
Quite a few are 'medics.' No thanks pal.
There is no crisis in NHS Scotland. There may be local pressure points but staffing is far higher than in England, absences have been falling for weeks, admissions are less than half that in the peak, the infection level in Scotland is just two-thirds of that in England and half that in Wales.
Again, this is a Tory PR stunt that managers cannot resist for fear of being burned.