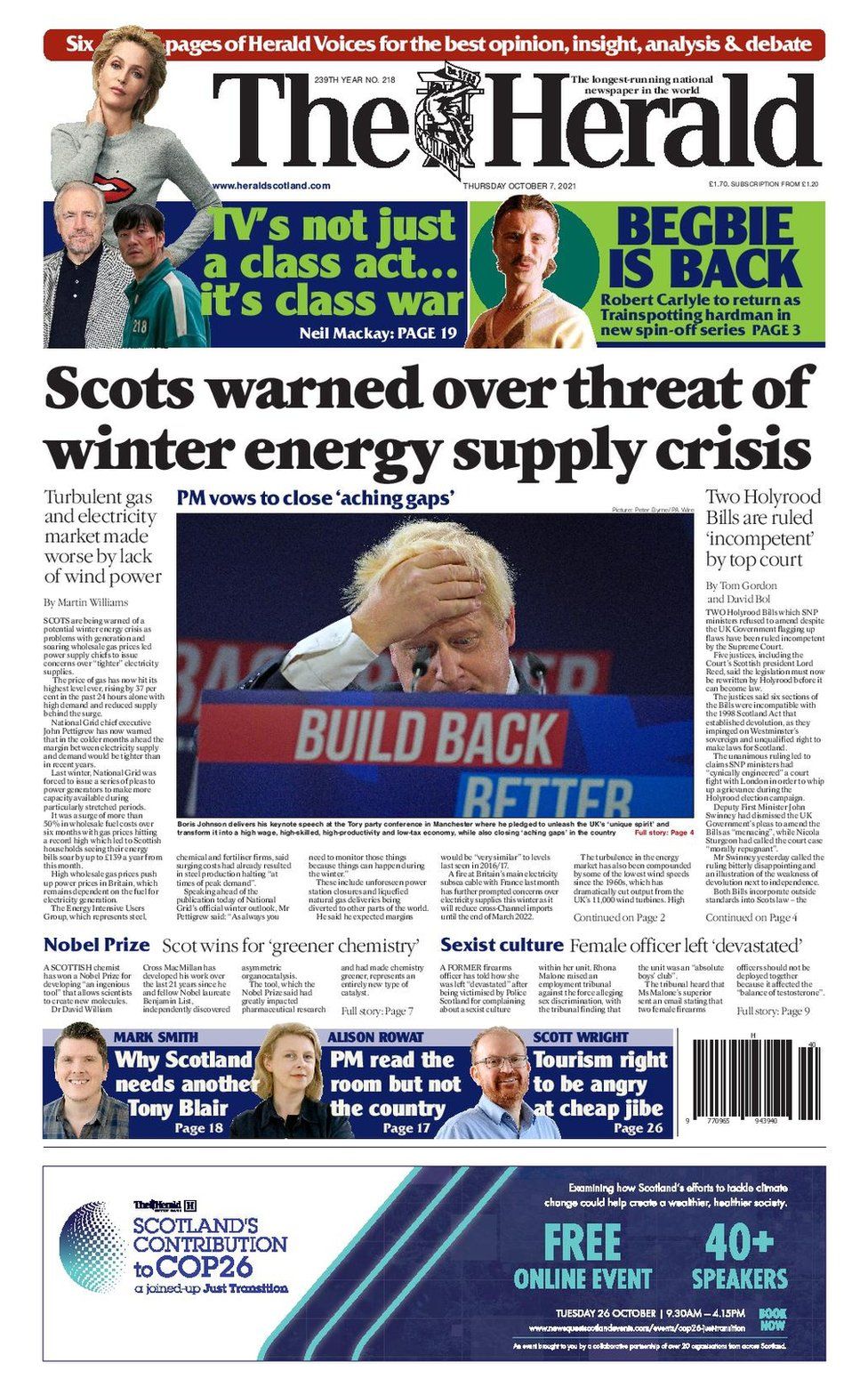 In one of the sharpest examples of bias by omission 'our' MSM will not be pointing out the obvious, hyper-charged elephant in the newsroom.
Scotland produces far more electricity and gas than it consumes, yet we will all share in the above crisis.
With 8% of the population, Scotland produces 28% of the UK's gas consumption. The rest comes mainly from Norway and Russia.
https://www.gov.scot/news/oil-and-gas-production-statistics-for-2019-1/
And on electricity, none mention that Scotland produces 97% of its electricity from renewables, compared to only 35% in the UK or that 25% of the UK consumption is transferred from Scotland.
https://www.thescottishfarmer.co.uk/news/19504045.scotland-reaches-renewables-top-three/
https://en.wikipedia.org/wiki/Renewable_energy_in_Scotland: "BEIS Energy Trends – Renewables". UK Government. 26 March 2020. Retrieved 15 April 2020.