On Reporting Scotland throughout the day today, on the website, no doubt on Good Mourning Scotland and of course in the Mail, another unfounded scare story based on a supposed crisis in the ambulance service.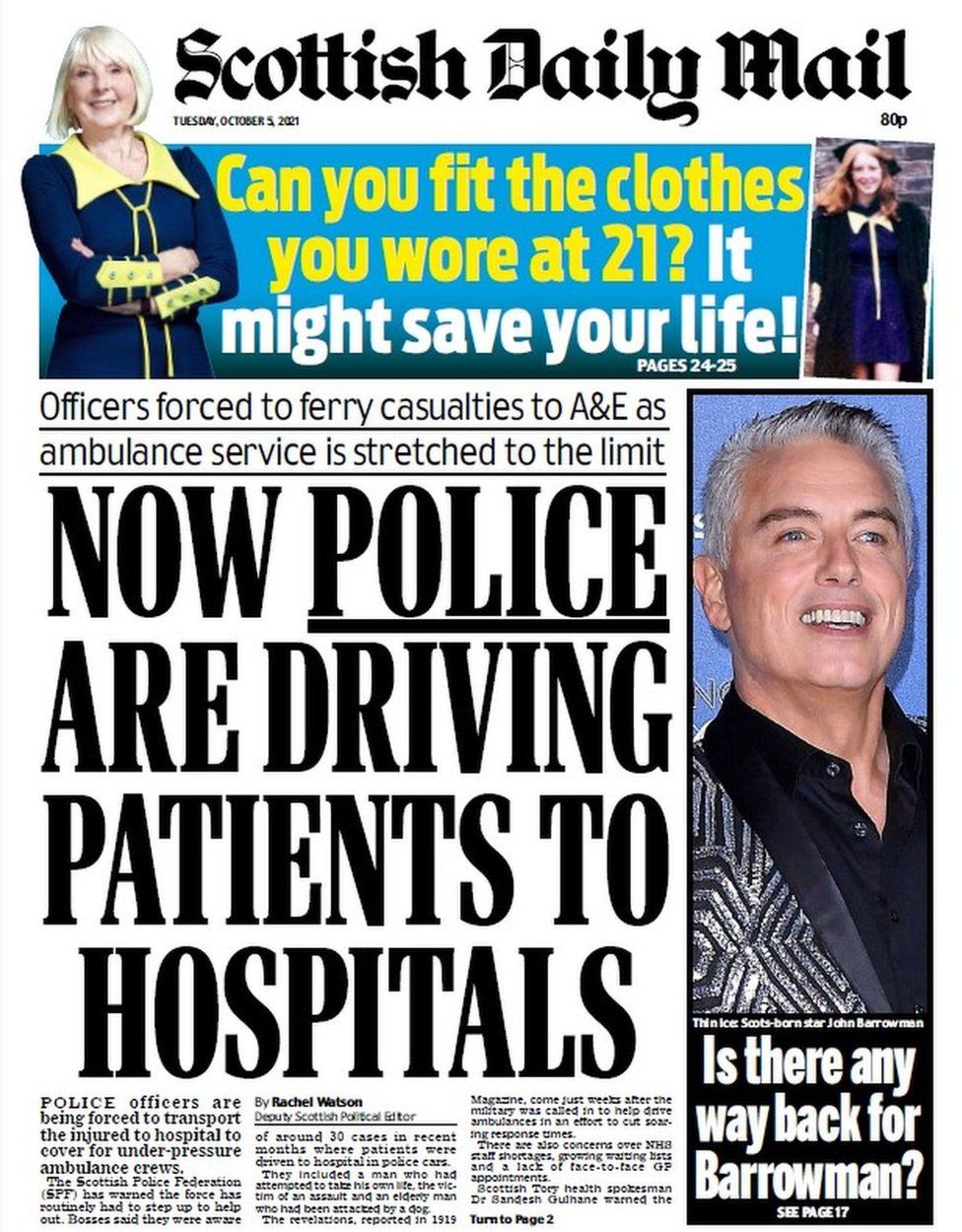 Here's the gist:
Police officers have "routinely" taken people to hospital in the back of police vehicles because an ambulance was unavailable, it has been claimed.

The Scottish Police Federation (SPF) said officers were having to help relieve strain on under-pressure ambulance crews.

It has provided records to Scottish social affairs magazine, 1919, on about 30 incidents in recent months.

https://www.bbc.co.uk/news/uk-scotland-58788161
So it's a trade union-sourced story clarified by the ambulance service but only at the end.
30 incidents in 'recent months?' The SAS made 542 000 emergency calls and 600 000 non-emergency calls in 2020.
Click to access 2020-07-27-signed-annual-report-and-accounts-2019-20.pdf
So if 'recent months' is, say 3, then that's 30 out of 130 000 emergency calls, or 0.02%. Routinely?