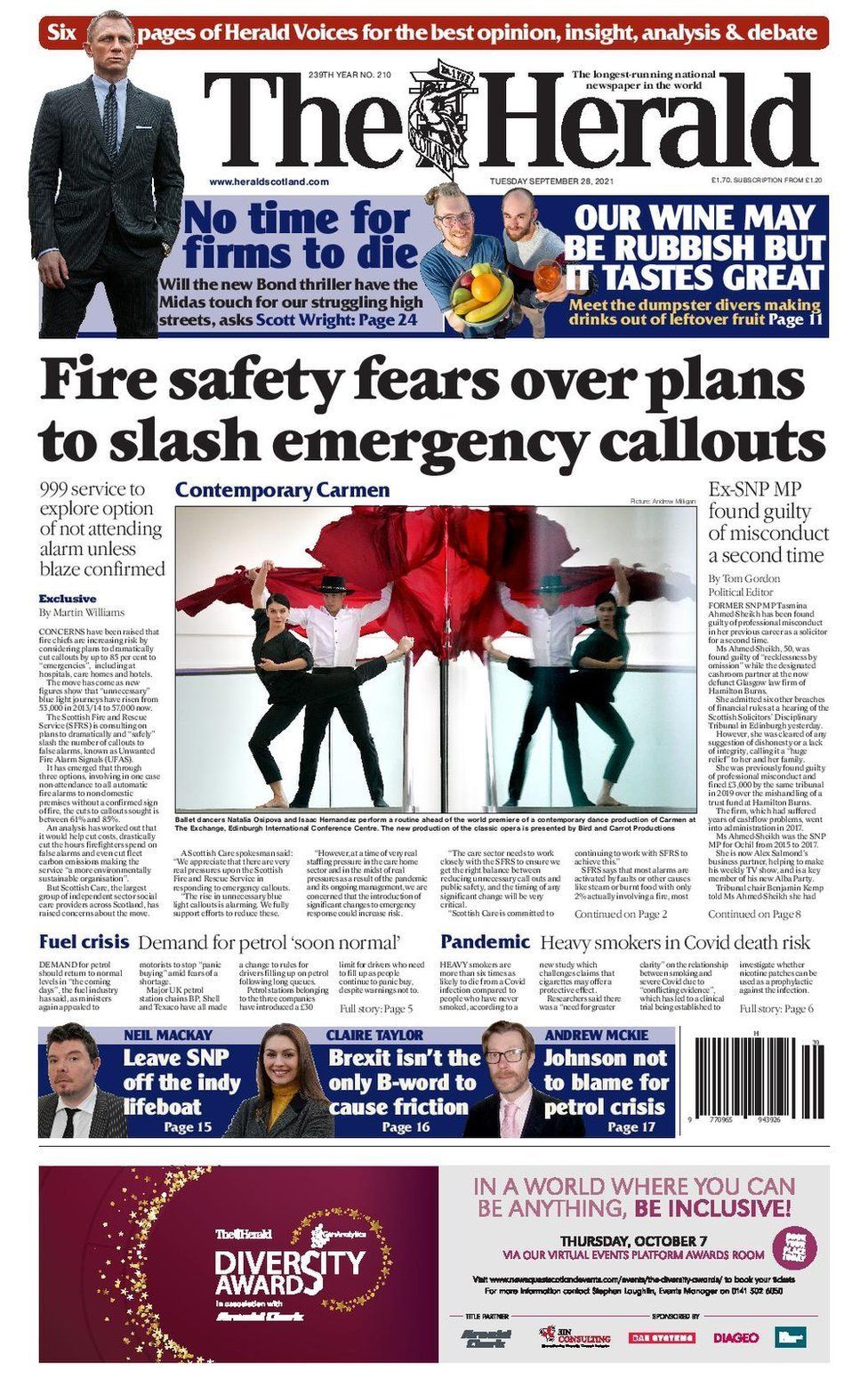 No fears have been expressed by fire safety experts. Even the opposition parties have nothing to say about a strategic move to reduce the waste of time by firefighters.
Whose are the fears?
Scottish Care, a group of private care providers. You remember them? The ones with the highest complaint rates, the most failed inspections, the highest infection and death rates because of their cheap exploitative approach to staffing.
They whine about staffing pressure. Try paying the living wage, giving secure contracts, having enough staff to cope and training them properly. I see no sign of local authority or voluntary care homes being fearful. I see no sign of schools or hospitals moaning.
As for the Herald, how about some evidence? In 2019/20, deaths in fires fell from 62 to 44, a 29% fall. In the same period 'retained duty' (firefighters) staff have been reduced from 3 076 to 2 953, down 123 or 4%.