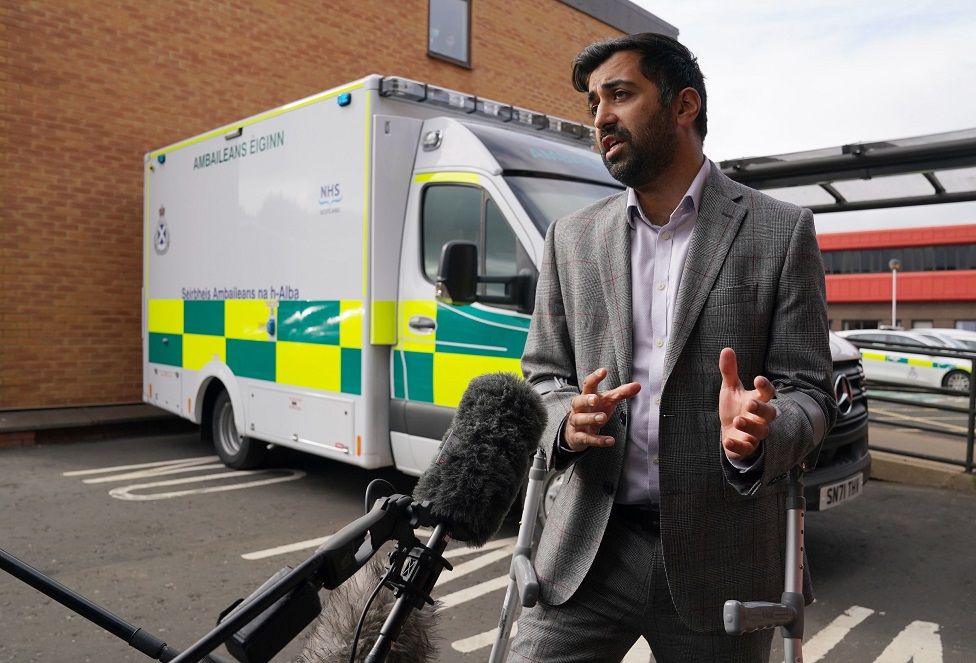 In August 2021, NHS Scotland's A&E departments saw, on average 75.45% within 4 hours.
In NHS England for the same period, on average, only 66.2% were seen in 4 hours.
The Scottish system is thus more than 9% better in crude terms but more accurately 14% better (9.25% of 66.2).
Of the total 400 000 attending A&E in England in August, 56 000 more could have been seen within 4 hours had they lived with an NHS like NHS Scotland. With only one tenth of the population that equates to 5 600.
Also, NHS England uses a cunning ploy to make their figures appear better, see below, and so the gap is even greater:
BBC Scotland has accused NHS England of fiddling the figures by selection which departments are included: https://fullfact.org/health/fiddled-accident-emergency-statistics/
NHS England starts the clock again after patients are admitted while NHS Scotland counts from arrival in A&E: https://inews.co.uk/news/health/nhs-england-covering-up-true-scale-of-12-hour-hospital-waits-1335856
Sources:
https://www.publichealthscotland.scot/publications/nhs-performs-weekly-update-of-emergency-department-activity-and-waiting-time-statistics/nhs-performs-weekly-update-of-emergency-department-activity-and-waiting-time-statistics-week-ending-5-september-2021/
https://www.england.nhs.uk/statistics/statistical-work-areas/ae-waiting-times-and-activity/