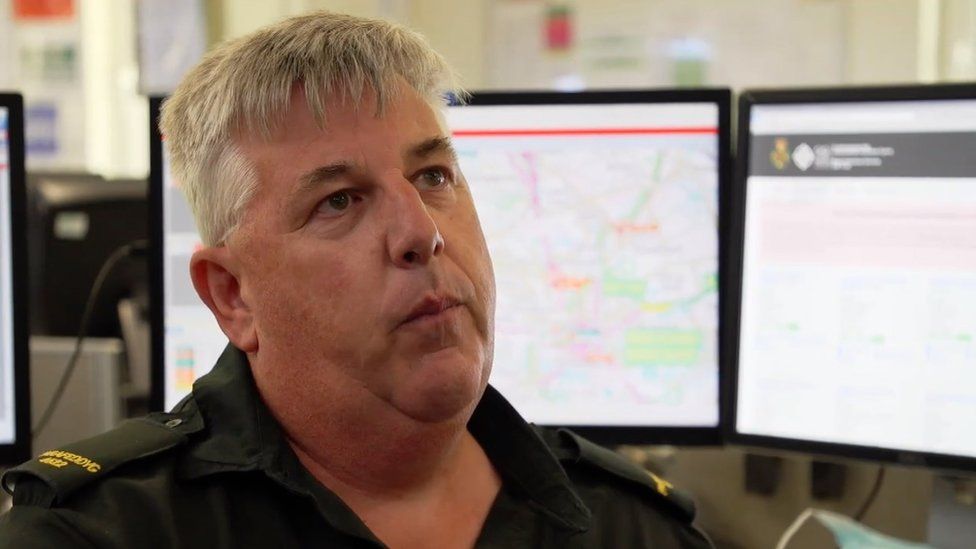 In June 2021, NHS Wales treated only 70.6% of patients within 4 hours*. NHS England saw 73.2%.
In the same period, NHS Scotland treated 83.6%.
These are worrying figures fore the people of Wales and yet BBC Wales makes no suggestion of any failure by health boards or by the Welsh Government in their report today: A&E queues mean Wales' ambulances 'can't take 999 calls'
Rather, they interview paramedics. One of whom says:
We've had all types of calls, from sunburn, fish-hooks in feet, cramp in legs, through to much more serious calls," Ceri said.

I'd like people to think before they dial 999. It's not just a go-to number.

We've got the 111 symptom checker online and that's a good place to start.

She said the difference would be "immense" if people thought more before dialling 999.

It could mean that the patient who was waiting five hours today could have had a response in maybe 10 to 20 minutes.

https://www.bbc.co.uk/news/uk-wales-58161914
Astonishingly, the senior paramedic is reported as concluding:
She had no answers to resolve the situation and feared the future held "bleakness".
What, more staff, no? What, no health board CEO to blame? No Health Secretary to resign?
Right at the bottom of the report, we see:
The Welsh government said getting patients from ambulances and into A&E remained a "significant challenge" and recently announced £25m to improve the outcome of emergency calls.

A spokesman said: "A range of local and system-wide factors contribute to these delays, including reduced physical capacity within emergency departments, increased levels of demand, and pressures elsewhere in the system."
No name, no apologies, no promises, it's just what is? What can we do?
Imagine if that was Scotland.
In the Press & Journal on August 6th 2021, on ambulance waiting times:
Any further delay on Nicola Sturgeon's part to act could prove catastrophic
Indeed, ministerial acceptance of blame is the norm up here:
I actually have more in the archives, but this seems long enough to make the point.
I have ignored the 100% performance of the tiny Powys Teaching Local Board which only saw between 2% and 10% of the numbers seen in the other boards.
Sources:
https://statswales.gov.wales/Catalogue/Health-and-Social-Care/NHS-Hospital-Waiting-Times/Accident-and-Emergency/performanceagainst4hourtargetallemergencycarefacilities-by-localhealthboard
https://www.england.nhs.uk/statistics/statistical-work-areas/ae-waiting-times-and-activity/
https://www.publichealthscotland.scot/publications/nhs-performs-weekly-update-of-emergency-department-activity-and-waiting-time-statistics/nhs-performs-weekly-update-of-emergency-department-activity-and-waiting-time-statistics-week-ending-1-august-2021/