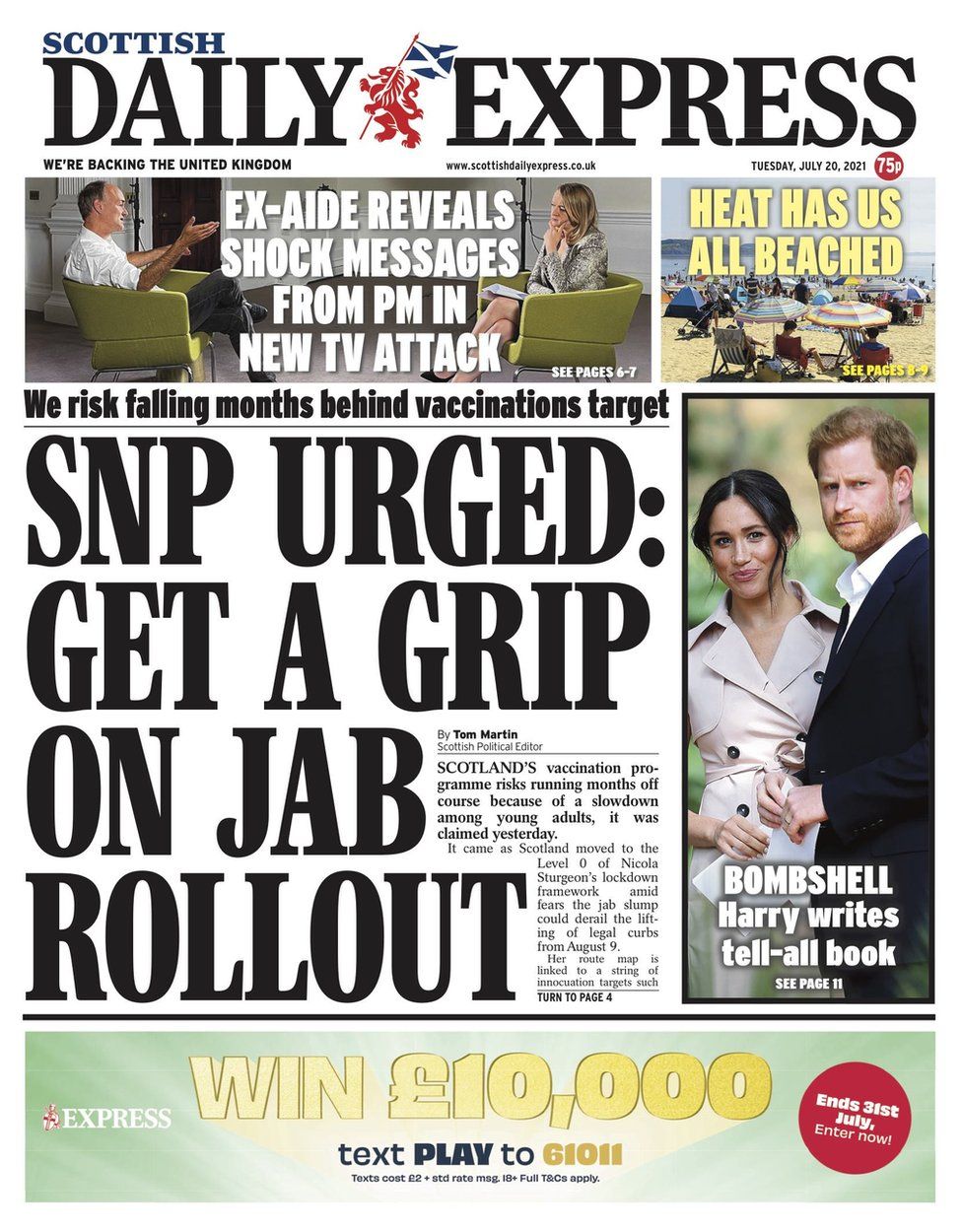 I, of course, won't be turning any of their smelly pages to see just who is urging anything. My guess:
Anyhow, here's a thought Tom Martin, want to see and use some facts?
Scotland ahead of the rest on the first jag and in second place on the second.
Scotland, per head of population, less than half the infection rate of England yesterday and fewer cases than Wales or Northern Ireland, yet with a bigger population than those two.
Note, yesterday, that England with 55 million population had almost as many new cases as the whole EU with more than 400 million population.
Note, how full independence has enabled Ireland to control the virus better than Scotland despite not developing any vaccines itself?
Why do I bother? Some people do still buy the Express. My father-in-law used to buy it because he felt the Daily Record was biased in favour of………….the Rangers!