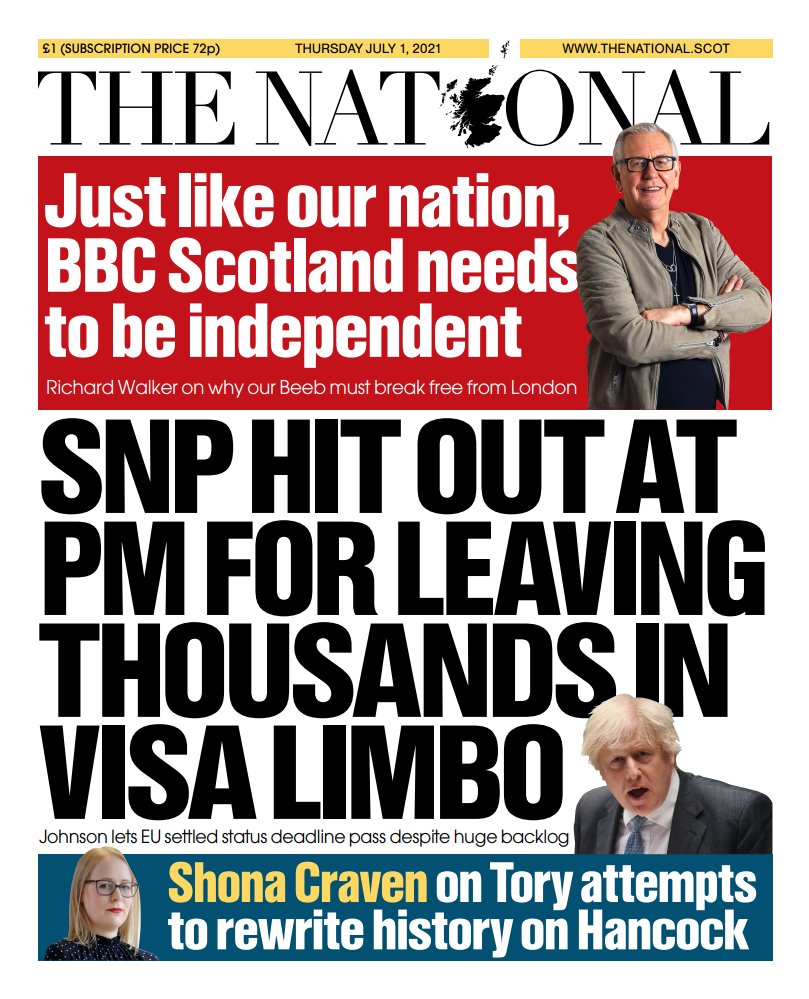 Just as he did in 2015 when, in the Guardian, Walker proudly told us that the National would feel able to criticise the SNP and put imaginary journalistic principles ahead of independence, before of course joining the party in pursuit of a late career, he misrepresents what the BBC in Scotland is and what it can never be.
Within its walls in Pacific Quay, there is a strong live culture of opposition to anything that might aid the cause of independence and a willingness to employ the lowest of journalistic standards to do so. It cannot just be reformed and indeed need not be retained.
It is a state broadcaster and until the day there is only one state involved, GB.
'Our Beeb?' Come on, get a grip man. That's the whole point of the British Broadcasting Corporation. It can never be ours.
In the past and no doubt today, Walker has a fondness for the place and some, at least, of the fellow journalists there. He didn't believe they were biased in 2014 and to my knowledge has not recanted since. He happily appears in broadcasts lending them the air of balance and tolerance when, in effect, he colludes in what Marx called repressive tolerance – 'look, we let a pro-independence voice speak' – but bury his comments in an avalanche of pro-Union assertions, untested by any collision with the evidence. It serves no good purpose to let them exploit us in that way – stay off!
There's another reason why they should be just dumped. The world has changed. Pacific Quay and its generous permanent staffing makes no sense today as social media transforms the media landscape. We need small companies funded by an arms-length committee with a board appointed by a democratically elected parliament's vote for the period of that parliament and with independent scrutiny, using transparent criteria in the public domain, applied to it and to those that it funds, to ensure complete openness. That way, the public can see what its media are and on what basis reporting is done. No corporation, no political group, can be allowed any influence, anywhere in this.
The building would make a fine School of Media in one of the universities.